1. Sundar Pichai
a. Pichai Sundararajan, better known as Sundar Pichai, who is an Indian-American business executive, was born on June 10, 1972, in Madras, India.
b. He is the CEO of Alphabet Inc. and its subsidiary Google. 
c. Pichai joined google initially. 
d. He worked on the google search toolbar as a part of a small team. The toolbar gave the users of internet explorer easy access to google search. 
e. Pichai played a significant role in the ultimate launch of Google Chrome. 
f. He started appearing more often at google presentations and continued rising the ranks I google. 
g. By 2012, he had become the senior vice president of Chrome and apps. 
h. He became an internationally known person after the phenomenal success of Chrome, and Google became the no-one browser in the world.
2. Indra Nooyi 
a. Indra Krishnamurthy, regarded as one of the successful businesswomen, was born in a middle-class family in Chennai.
b. She was born in 1955 when business participation was less in jobs.
c. She got admission to IIM Kolkata with hard work, where she pursued her PG diploma in management.
d. After joining Jhonson and Johnson as a product manager, she initiated her career in a textile company.
e. She played a crucial role in the launch of the first sanitary napkin stay-free, and she became the symbol of empowerment in the nation.
f. She worked in many firms like Boston consulting group Motorola and emerged as a known face in the management field in the US.
g. After that, she joined PepsiCo as senior VP of strategic planning. After six years, she was made the firm's CEO and then the Chairman of its board of directors.
h. In 2018 she resigned from PepsiCo and became a part of amazon's board of directors. She is the second woman to be added.
3. Steve Job
a. Steve Job, the co-founder, and chief executive of apple computer, was born in 1955. 
b. He showed interest in computing by attending meetings with Wozniak in his schooling.
c. At the age of 21, he saw a computer Wozniak designed for his use and convinced him to market the product. 
d. Apple computer, founded as a partnership on April 1, 1976. Job and Wozniak started a personal computer business, and the apple two was released and became a huge success. 
e. In 1983 Apple launched the Lisa, the first pc with GUI, but it flopped due to its price. Then the lower-priced Macintosh was found, and it became the first commercially successful green machine. 
f. Despite his success in founding Apple, he left Apple.  
g. Returning to apple jobs drove the company ever deeper into consumer electronics launching the iMac and iPod. 
h. He died on October 5, 2011, but his place in computing history never died.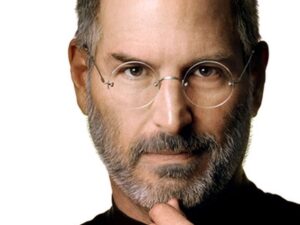 4. Narayana Murthy
a. Narayana Murthy a businessman, and philanthropist, was born on August 20, 1946, in Karnataka. 
b. He is the co-founder of Infosys, which is India's second-largest tech giant. 
c. At IIM Ahmedabad, he first served as a research associate and a chief systems programmer. 
d. Narayana Murthy worked on India's first time-sharing computer system.  
e. In 1981, he and six software professionals started Infosys. 
f. He was the CEO of Infosys from 1981 to 2002 and Chairman from 2002 to 2011. 
g. The Global Delivery Model for IT services outsourcing from India was designed and implemented by Narayana Murthy at Infosys, which has become the backbone of the Indian Software Industry.
5. Elon Musk
a. Elon was born in 1971 in South Africa.
b. Elon taught himself computer programming and was allowed to sell his first program.
c. At 12, he created a plaster game and sold it for $500.
d. Elon decided to start a company that would build affordable rockets and launch spaces in 2002; his most excellent vision is taking us to another planet.
e. In 2006, NASA gave SpaceX a contract to develop the Falcon9 launch maker.
f. Elon musk rose to fame with the brand Tesla motors, and in 2008, he became the CEO of Tesla Motors, the company's first car, the Tesla roadster, was a huge success.
g. Elon came up with the idea of SolarCity. He has promised to build a SolarCity factory in New York.
h. Elon musk tasted success as the fourth launch through spaces was a huge success, and today, most of Elon's ideas have come true.
6. Mark Zuckerberg 
a. Mark Zuckerberg, who had an interest in computer programming, was born on May 14, 1984.
b. In his high school, he developed a website called Facemash which allowed students to share and rate photos, but the university shut it down; this inspired him to create Facebook.
c. In 2004 the Facebook was created by him. At first, it was limited only to Harward, but he decided to expand it to other schools worldwide after that.
d. The same year he launched the Facebook platform, which encourages third-party developers to create applications for Facebook.
e. Facebook acquired the photo and video media platform Instagram in 2012.
f. Two years later, the company acquired the mobile messaging application WhatsApp.
g. He currently serves as Facebook's chairman CEO and is the 5th richest person globally.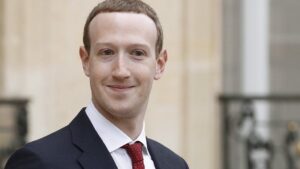 7. Bill Gates
a. Bill Gates, the co-founder of Microsoft, was born in Oct 1955 in the US.
b. In 1975, he collaborated with Allen and found Microsoft; they found a popular programming language for microcomputers.
c. He developed a separate operating system os/2 over the years; windows ca
Me to dominate the world's personal-computer market.
Microsoft introduced Microsoft office in 1989. The package had several applications like Microsoft Word and Excel into one system that's was compatible with all Microsoft products.
The access to MS Office gave Microsoft a virtual monopoly for OS in pc.
In 1990 Microsoft released its first windows.
He stepped down as CEO of Microsoft in 2014 and currently serves as technology adviser to support CEO Satya Nadella.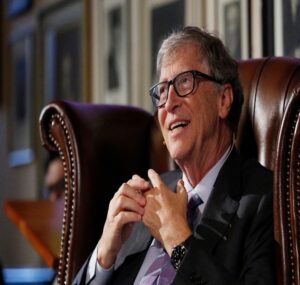 8. Satya Nadella
a. Satya Nadella, CEO of Microsoft, was born on August 19, 1967.
b. He was intelligent executive vice president of Microsoft's cloud and enterprise group when he faced severe competition from Apple and Samsung.
c. He led many important projects that were related to cloud computing.
d. Much later, he became the vice president of the Microsoft business division.
e. He was responsible for the technology change.
f. He led the way for the increasing revenues of the clod services.
g. In Feb 2014, he became the CEO of Microsoft.
h. He has been working in Microsoft for the last 22 years. He led Microsoft to great heights.
i. He was the driving force behind Microsoft's move to cloud computing.
9. Sanjiv Ahuja
a. Sanjiv Ahuja is one of the most extraordinary inspiring personalities of the IT sector. 
b. He completed his master's degree from Delhi University and Columbia University. 
c. He is currently contributing as the CEO of Tillman Global Holdings. He completed his degree in electrical engineering and Masters in Columbia University, New York. 
d. He is the chief executive officer of the world's leading telecom operators.
e. He Is the former Chairman and chief executive officer for a grade in 2007. 
f. He is the founder and Chairman of Airtel Towers also. 
g. He is one of the most inspiring persons among all other personalities who inspired many lives with his success story.
h. He plays a crucial role in developing the 4G long-term evolution wireless broadband Communications Network.
10. James Arthur Gosling
a. James Gosling, the father of the java programming language, was born on May 19, 1955. 
b. The first programming language kept the internet in mind and adapted to highly distributed applications. 
c. He created the original version of the Emacs editor for UNIX during his doctorate.
d. He also built a multiprocessor version of UNIX and several compilers and mail systems. 
e. He is currently the chief technology officer in the development product group in sun microsystems.
f. In the 1990s, he initiated and led A project code-named green that eventually became java. 
g. His success is because java has allowed the creation of robust, reusable code that runs on mobile phones, pcs, and mainframes.