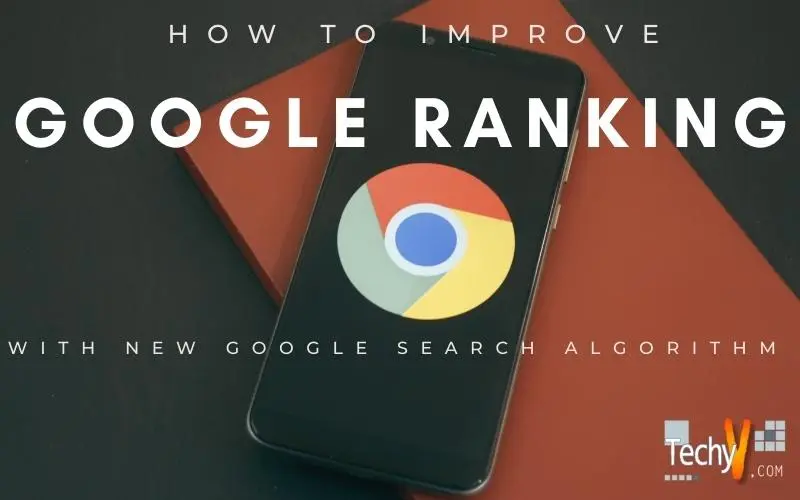 How to Improve Google Ranking with New Google Search Algorithm
We do not require multiple researches and statistics to tell us that Google is undoubtedly the most used search engine on the internet. In a layman's term, search has equaled itself to Google. We now do not 'search' things through the search engine; we 'Google' it.
The SEO business depends on Google and its search results. The recent most May 22nd Penguin 2.0 release and continuous Panda updates had quite an impact on small business websites. Many resources also confirmed the possibility of yet another Google algorithm update on August 20-21, the time when heavy ranking flux was reported in top 3 spots.
Although many websites have been able to recover from the downgrade that Penguin update had caused them, every case is not same. The result of the new Google search algorithm has not been that well among SEO's and webmasters. They have seen a decline in their ranking when searched via Google.
Top 10 Tips to Recover with Latest Google Search Algorithms
How to Improve Google Ranking? This is the question that every online business wants an answer to. With the latest Google search algorithms becoming even more stringent than before, most online businesses are anxious to know how to recover their Google rankings and not get highly affected by the changes. If you are one of them, you need not worry. There are certain ways through which you can improve your Google ranking and recover your business without getting much affected by the latest algorithm changes.
Following are the tips which will tell you about a few things that Google search engine algorithms prefer and are not easy to neglect –
Originality is the Key
One of the most important things that one needs to keep in mind when it comes to attracting Google's attention is that your content should be unique and original. It is vital that the content you are posting is up-to-date, should have relevance and should be authentic. These are the things that will make your content appear to people looking for similar terms in turn helping your business. You can always create a blog for business where you can post interesting and informative content weekly. You might want to keep it short and simple so that people do not lose interest and move on.
Make Google+ your Best Friend
This is a good strategy because we all know that Google loves Google+. You should have a business page on Google+ to make your online marketing strategy stronger and more effective. A Google+ profile will help in making your maps more useful for users. Apart from that, you will be able to stay connected with your users who will share your content and which therefore will be helpful for your SEO.
Be Even More Social
Even though having a Google+ page or profile is good but it will also be good if you post your content on social networking websites like Facebook, Twitter, LinkedIn and YouTube. Promoting your content here will be just as useful. Your users can share it and talk about it thus helping you boosting your business. But simply having pages or profiles here on these websites is not enough, it is crucial that you remain active on these sites and keep posting content at least on a weekly basis. This is important because the possibility of becoming one of the search results increases when your page or profile is active and popular.
Search Ads
These types of ads are important because every first page of the search result focuses on a 'Search Ad'. Apart from the organic results that Google shows, there are these paid search ads, which are present on the page too.
Make Mobile Phones a Target Too
Since mobile phone clicks comprise of a very significant percentage of overall clicks, it has become quite necessary that you invest in mobile advertising too. You will definitely get more mobile phone clicks when you are not just doing SEO but mobile advertising too.
Keywords are your Lifeline
To make your content more compatible with the new Google Search Algorithm, you have to have keywords within the content you are posting. These keywords should not be any random words but they should target a specific purpose. If iPhone and its release date is the latest topic and you have posted an article about it, it is important that you specifically make iPhone 5S release date as you keywords, so that it comes up as one of the search results.
Let your Users Tell the World How Much they Like You
To promote your business, you must ask your happy and content customers to leave good reviews on your Google+ page. This already is a beneficial thing for you and when you are searched for, it appears alongside the map listing. And it is your responsibility that your services are great because you do not want to end up with a 1 star rating.
You have to be on the Map Listings
We have talked about Map listings in the above mentioned point and this is very good way of making yourself visible to the Google Search Algorithm. Sometimes, users find organizations on Google Maps before they even see the website. So it is important that your listing has all the important information such as business hours, address, category and other such categories.
Backlinks – You are Good, but You will Need Proof
The most recent Google update emphasizes on the presence of Backlinks. Apart from just the content that you post, it is also crucial that you have credible and influencing sites sharing it. Your content should include Backlinks from such credible sites. For this, it is necessary that your content is engaging enough that credible and influential sites would post a link to it.
Authorship
In this concept, Google+ will directly publish your content a different domain from your Google+ profile automatically. When this will be done, the content you have written will also be accompanied by your Google+ profile picture. The presence of a profile picture of the author always has a deeper impact on the user. Through this there is a larger possibility of your content being read more. Also, it attaches more credibility and you are basically building a personal brand, which is definitely a good thing.
The new Google search engine algorithm will definitely make you work harder to prove yourselves capable enough of being on that search results page. And all the tips mentioned above will help you in becoming as capable as required. So, create a network, write well, be social and find yourself at the much coveted Google Search results page!