1. Infosys
a. Infosys is one of the most popular and leading IT companies in today's corporate world, and Mr. N R Narayana Murthy founded it with some of the co-founders.
b. It is an Indian multinational IT company that provides business consultancy and information services to all the users across India, and the main office was in Bangalore, India. It is also one of the most leading and active technical recruitment companies that recruit most of the technical candidates from the college itself and conducts many dynamic recruitment drives to recruit many candidates out of the campus.
c. The training from Infosys has a great value in the outside world.
d. Certification from the Infosys certificate has a lot of demand and great value, which helps the related technical candidates join other companies easily.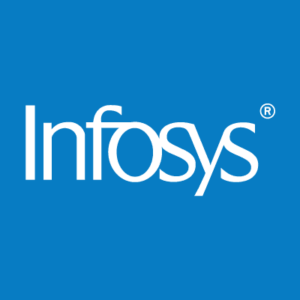 2. TCS
a. TCS means Tata and Consultancy Services is one of the Indian multinational companies that are very popular nowadays, and it was founded in 1968 by Tata sons Limited.
b. Tata Consultancy Services is a very transparent company.
c. It gives information about all of its recruitment drives and other company details to the users by a single platform known as TCS careers. It can also conduct off-campus campaigns to recruit many technical students every year.
d. It offers many roles for the technical candidates like TCS digital and TCS Ninja roles differ in compensation given to the candidates and the services they were expecting from the candidates. One of the actively recruited companies that recruit freshers every year, both on-campus and off-campus.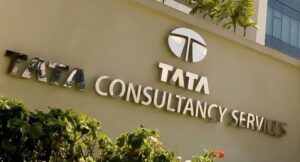 3. Wipro
a. Wipro is one of the most popular IT companies, which mainly focuses on the services provided to the customer by extending its services in different fields like Data Analytics and AI and many more customer-related consultancy services.
b. It also focuses on the technical support and Development related to technical candidates' recruitment, which is one of the most popular and significant opportunities for all the technical candidates through the NTH drive for different roles differ in compensation, services, and technical knowledge of the candidates.
c. The operating branches of the Wipro company get situated in many large and famous cities like Visakhapatnam, Chennai, Bangalore, and many more.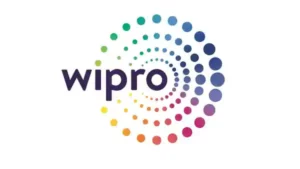 4. Tech Mahindra
a. Tech Mahindra is one of the largest and most admired multinational companies from the Mahindra Group, founded in 1945 by extending its services to over 100 companies with more than 26,36000 employees.
b. It has a strong presence in Renewable energies, agriculture, and all other fields.
c. It extends its services to other fields like hospitality and Artificial Intelligence.
d. Many candidates are willing to work with Mahindra company because of its comfort and ease of working with Mahindra company within a friendly corporate environment.
e. It focuses on the next generation Technologies like 5G blockchain cyber security, providing services to all other Global customers worldwide.
5. HCL
a. HCL means Hindustan Computers Limited, which got established in 1991.
b. From 1991, it came into the picture as one of the most popular IT companies in the corporate world from the HCL group. HCL is one of the next-generation Global Technology companies established focusing on the next level future technologies like Internet of Things, Automation, cyber security act and many more by extending its IT services to over 50 countries.
c. Its main headquarters in Noida, Uttar Pradesh, offers many jobs like engineer jobs, developer projects, manager and recruiter jobs, mainly focusing on developing the software and other application by providing Python developer jobs.
6. Accenture
a. Accenture is one of the leading IT companies in India.
b. It got founded in 1989. It offers many other
c. Services to the customers and offers many more job opportunities for the technical fresher candidates who are willing to work within the corporate world in association with the company.
d. It offers many types of job opportunities for the freshers in different roles like consulting services and strategic careers, digital Careers, Technology careers, operation careers as entry-level careers.
e. It has recently launched many jobs in India, like new associates and assistant engineers.
f. This company provides training based on the students' technical skills and the candidate's role.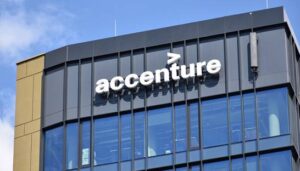 7. Redington India Limited
a. Redington India Limited is one of the most popular top priority companies globally.
b. Established in 1993.
c. There's a great demand in the international for this company. It focuses on the upcoming new technologies, including artificial intelligence, big data, and many more.
d. These new technologies include the Robotics internet of things.
e. It contributes its services to the communication systems, which involves 5G Technology also.
f. Redington is a company that is very well known for its brand name, mainly focusing on the customers' satisfaction, providing IT services in all other fields like communication and Development.
g. Development of different kinds of software and customer service support and many more.
h. It is also one of the major recruitment companies which actively recruits technically knowledgeable candidates every year.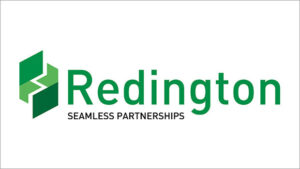 8. Larsen And Toubro Company 
a. Larsen and Toubro company is India's most famous IT company, focusing mainly on IT.
b. It also involves all other sectors, including construction and other fields, but mainly focuses on the Smart World and communication fields.
c. It extends its telecommunication services and IT company services to all other parts worldwide.
d. It involves upcoming Technologies like big data information technology, artificial intelligence machine learning, and many more.
e. It is the primary recruitment company to recruit experienced candidates from many parts of the world to serve in many different fields.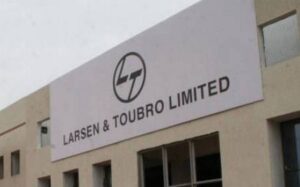 9. Mphasis
a. Mphasis is a company that mainly focuses on the IT-related and communication-related sectors.
b. Mphasis mainly focuses on the three main types of IT-related concepts like a front-to-back approach, which means it was involved in both the front and back.
c. It also concerns which is very useful for the client and customers to communicate using the business services.
d. It is mainly involved in innovation Technologies that focus primarily on new and empowering technologies like Artificial Intelligence, Machine learning, big data, and many more.
e. Mphasis provides major Cyber security software also.
f. The company provides facilities for next-generation data by providing both cloud and cognitive computing platforms.
10. Mindtree
a. Mind Tree Limited is one of the most popular Indian multinational IT-related successful companies, focusing on upcoming Technologies.
b. Founded in 1999. Its headquarters is in Bangalore, India. Its annual turnover revenue is around 7839 crores.
c. Mindtree is one of the sub-organizations of Larsen and Toubro company which is also the most popular company nowadays.
d. Mindtree mainly focuses on upcoming technologies like artificial intelligence with human intelligence.
e. It provides 24/7 customer and cloud services autumn it mainly focuses on services based on Enterprises and Automation.
f. Mindtree is one of the most popular recruiters that recruit technically skilled candidates in their respective branches, mainly from the technical department.
g. The primary recruiting process will happen off-campus only for the Mindtree.