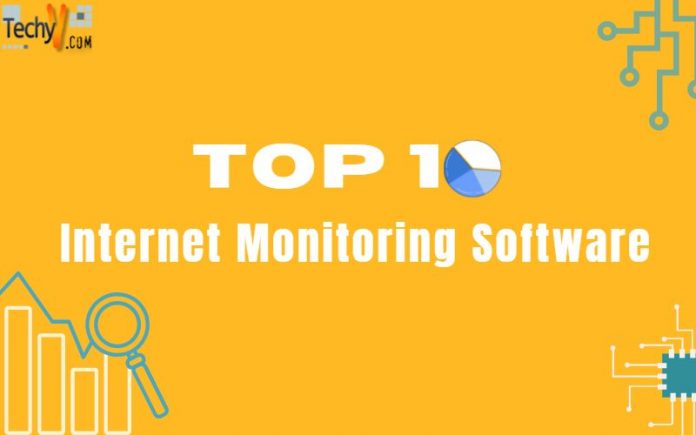 Internet monitoring software keeps a log of all internet activities. You can install this type of software on your computer remotely or by the administrator. An operating console controls this software. This type of software allows you to monitor the activity on multiple computers. This software helps to monitor the IP address of computer and websites that user visits.
1. Outages.io

Outages are internet monitoring software that finds connection issues and tracks them. Get data that the software monitors in the form of graphs or charts. This software will show if there is any downtime at your computer location. This software will inform the technical support team of any problem before the customer makes a complaint.
2. NodePing

NodePing is a website monitoring software that allows you to check all your sites and services. This website monitoring software monitors your computer at one-minute intervals. This software allows you to manage what sites a user can access. Run your check from any region around the world. Integrate your monitoring with system automation. Start your free trial of this software immediately to find out how it works.
3. Uptrends

Uptrends is a reliable website monitoring software that optimizes the performance of your website and servers. This software will give immediate alerts when something goes wrong. Monitor and test your websites at one-minute intervals. This application allows you to monitor multi-step transactions in web applications. Integrate this software with third-party tools easily. Uptrends has public status pages too.
4. Dynatrace

Dynatrace is an internet monitoring software that delivers great performance to its customers. This software provides performance metrics in real-time. It helps to detect and diagnose problems automatically. Try this software for free or request a demo to start using it. This software automatically detects all application dependencies. Resolve performance issues earlier before customers find it out as this software finds out issues using Artificial Intelligence.
5. Uptime Robot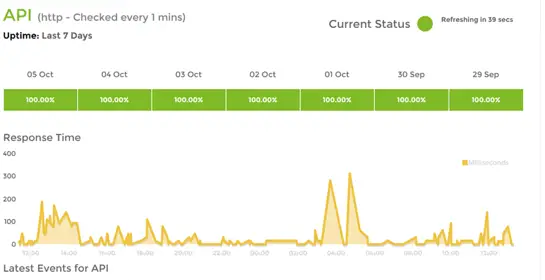 Uptime Robot is a free website monitoring software that can monitor up to fifty computers with five-minute checks for free. Find out first if your website faces any problems. This software notifies you 30 days before the expiry of your SSL certificate monitoring. You can even monitor any specific port you want. This software offers flexible pricing options.
6. StatusCake

StatusCake is a website monitoring software that allows you to start monitoring easily. It will monitor the performance of your website in the background. This software will notify you when website downtime occurs. This software will give alerts when the custom threshold of CPU and RAM exceeds. Use this software with paid plans and a seven-day free trial.
7. SolarWinds Pingdom

SolarWinds Pingdom is an internet monitoring software that is easy-to-use. It gives reliable results and helps to solve complex website performance issues. Increase the performance of your web by implementing this software. Find out if site issues affect the experience of your visitors. Get the information you need to resolve the issues. Find bottlenecks that affect the customer experience.
8. Datadog Cloud Monitoring

Datadog Cloud Monitoring software has products like security monitoring, synthetic monitoring, real user monitoring, and network monitoring. Monitor the behavior of the network on-premise and in the cloud. Try this software for free, which offers unified troubleshooting in a single platform. Debug faulty communication and the log data of such communication. This software is capable of correlating routers. It helps to switch errors with network load metrics.
9. LogicMonitor

Logic Monitor is a single monitoring platform for your IT infrastructure. This software is fully automated and gives visibility to networks, servers, and the cloud. Get advice from experts at any time if you have any query in using this software. Get visibility of the health of your networking equipment. Enter the IP address and hostname to monitor a network. This software has a forecasting feature and provides detailed reporting too.
10. ManageEngine OpManager

ManageEngine OpManager helps to monitor networks. Avail a free trial to try out this software. This software performs real-time network monitoring. It has nearly 2000 built-in network performance monitors. The dashboard of this software is customizable. Monitor latency, jitter, and packet loss using this software. You can monitor the CPU, disk utilization, and memory of the Windows server. This software is affordable and simple to set up.