Music production is the initial stage of any song. Music production can be done either in studios or at home using an online music production software. Here, let's discuss the top 10 best online music production software.
1. Soundation

Soundation is a software developed by a company of the same name. The features provided are 700 royalty-free loops, five virtual synthesizers, four sample players, degrader, reverb, delay, degrader, phaser, distortion, compressor, equalizer, compressor, limiter, Butterworth filter, DAW tools, master channel, time-stretching, pitch shifting, audio recording & importing, sound sets, premium sound library, parametric EQ, and customer support. The software is available in three pricing options.
2. PreSonus Studio One
PreSonus Studio One is a DAW developed by PreSonus Audio Electronics Inc. in 2009. The benefits offered are advanced grouping & audio editing, acoustic drum kits & loops, ampire, analog delay, arpeggiator, arranger track, articulations & key switch editing, audio batch converter, auto filter, automatic latency compensation, automation, aux channels, beat delay, binaural plan, browser, built-in shop, channel strip, chorus, chord track & harmonic editing, comping, compressor, a control link, console shaper, drag-and-drop, drum editor, dual pan, groove delay & extraction, high-DPI graphics, and electronic audio loops.
3. BandLab Cakewalk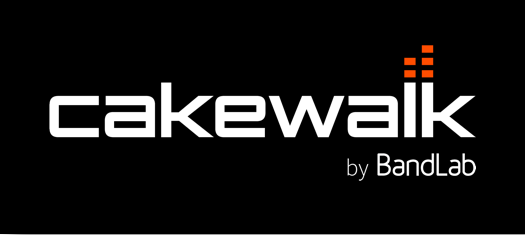 BandLab Cakewalk is a software developed by BandLab Technologies. The features provided are composition, recording, editing, mixing, mastering, sharing, award-winning user interface, unlimited tracks, industry-best engine, the world of instruments, studio-quality effects, resampling, touch-enabled, free, synced to the cloud, multiple device support, collaboration, full version history, a network of creators, and virtual instrument playground.
4. Bitwig Studio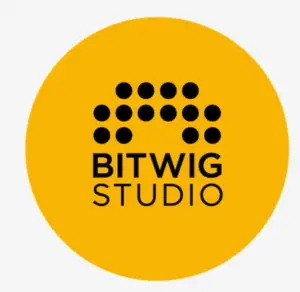 Bitwig Studio is a digital audio workstation developed by Bitwig GmbH in 2014. The benefits offered are super-fast workflow, 80+ instruments with effects, out-of-the-box support, hardware integration, flexible modulation system, friendly user interface, detail editor, expressive MIDI support, multiple projects, fades & crossfades, time-stretching, Ableton link support, pop-up browser, sandboxing, touch integration, choke groups, dynamic menu system, and built-in help section.
5. AudioSauna
AudioSauna is a software developed by Naive Solutions. The features provided are recording, writing, editing, mixing, saving & opening songs, sequencer, delay & reverb, virtual analog synthesizer, built-in effects, frequency modulation synthesizer, advanced sampler, layering, key range mapping, auto-mapping, ping-pong looping, transpose, unlimited polyphony, high-quality interpolation, and distortion.
6. Acid Music Studio
Acid Music Studio is an application developed by MAGIX Software GmbH in 1998. The benefits offered are ACIDized loops, flexible routing, remixing tools, professional workflow features, mastering, integrations with other MAGIX products, remixing tools, virtual instruments, inline editing, drum grid mode, MIDI track freeze, MIDI event editing, patch map editors, beat mapper, and chorus flanger.
7. Klevgrand SyndtSphere
Klevgrand SyndtSphere is a software developed by Klevgrand. The features provided are ping pong delays, innovative interface, save the current state, presets, internal audio engine, optional legato mode, glide speed setting, integrations with other DAW software, synthesizer, 70+ templates, customer support, multiple device compatibility, and multilingual.
8. AmpliTube Custom Shop
AmpliTube Custom Shop is an application developed by IK Multimedia Production. The benefits offered are free, digital chromatic tuner, online, credit prices drop, authorized models of legendary guitar & bass gear brands, ultra-accurate sound emulations, double rig configuration, movable mics, preset database, full integration with other IK Multimedia products, built-in track recorder, and customer support.
9. TDR Nova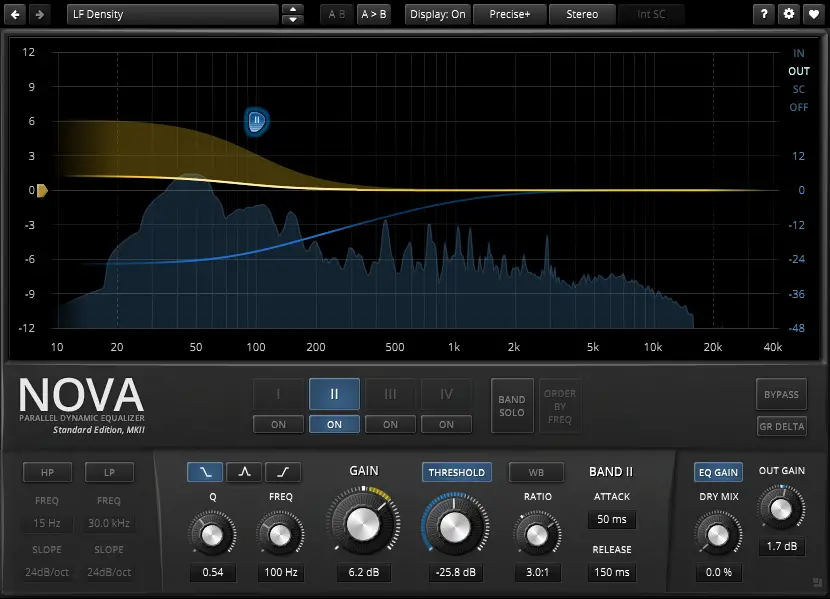 TDR Nova is a software developed by Tokyo Dawn Records. The features provided are parametric & dynamic equalization, frequency-selective compression, multi-band & wideband compression, classic knob interface, built-in spectrum analyzer, workflow enhancements, preset manager, undo/redo, A/B, detailed documentation, copy & paste, integration with other TDR products, and multiple device compatibility.
10. OrilRiver
OrilRiver is an application developed by KVR Audio Inc. The benefits offered are reverb, intuitive interface, 12 variations of early reflections, five variations of the reverb tail, three-band equalizer for the wet signal, internal signal processing, multilingual, multiple device support, sample rate, and two graphical interfaces.