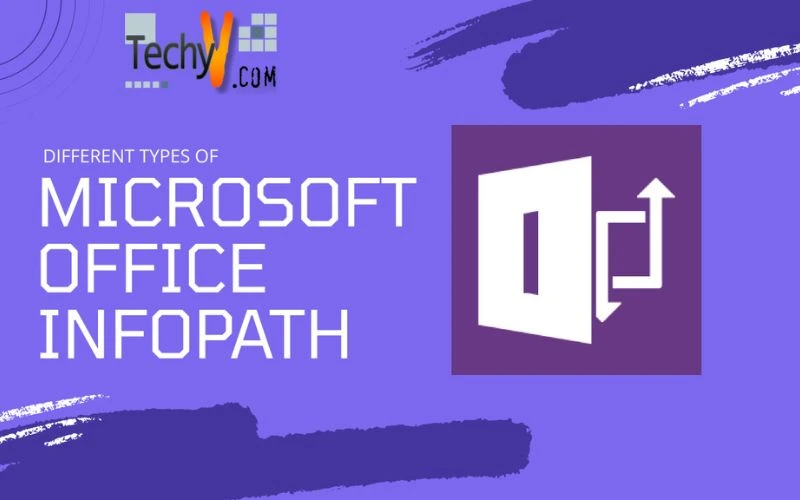 MICROSOFT Office InfoPath
What is Microsoft Office InfoPath? What is its importance? How many versions of MS InfoPath are available? What varieties of functions are available in them? What are its uses?
Microsoft Office InfoPath is a program used to create XML electronic database documents which includes status request, templates, time sheets and other data entry forms.
IMPORTANCE OF MS INFOPATH
MS InfoPath is basically used for the following purposes:
Creation Of Form Templates
This utility allows the users to create appropriate templates that can be modified and updated anytime. Templates can be created in design mode or browser-enabled mode to give an interactive and user friendly interface.
Filling Up Of Forms
Forms can be filled up easily depending on the mode in which they were created. Files with ".xsn" extensions are cabinet (.net) files designed on the basis of InfoPath Extensible Markup Language.
MS INFOPATH VERSIONS
There are several versions which are currently available in the market depending on the year it was developed.
The first MS InfoPath was added to MS Office 2003 before the release of the more updated version of "MS InfoPath 2007". This was then followed by the release of "MS InfoPath 2010".
1 – MS INFOPATH 2003
This is the first MS InfoPath package developed for the purpose of creating and designing data entry forms with ease. It also provides users with capabilities of entering data in XML forms without having to learn the XML language application.
·         InfoPath 2003 Architecture
This outdated package of designing forms includes features such as check box controls, date pickers and text boxes. This limited features led to the development of a more featured MS InfoPath 2007 that matches with the current trend in Information Technology.
2 – MS INFOPATH 2007
This highly featured package is more advanced than the previous version since it provides more options for filling up the electronic data entry forms. MS InfoPath 2007 package has several functions which includes the following:
Forms for Information Workers
It is currently easier for workers to compare their forms with other large applications in an organization. This tool also provides other improved services such as importation and customization of inverted data entry forms created with design form. Forms that are mailed into the MS Outlook after being imported from MS Word and exported to MS Excel can be easily edited and recreated.
MS InfoPath 2007 not only gives developmental support but also upgrades its ability to edit forms accurately with its additional add-ons, controls, and reusable forms as well as better information interoperability properties.
This feature allows editing and filling up through internet.  It directly allows business firms to automatically engage and contact their customers immediately. This feature will also provide them easier filling up procedures.
3 – MS INFO PATH 2010
This is the advanced version of MS InfoPath 2007 which comes with greater improvements in the MS Office 2010 suite. It is new and currently being tested in the market. It has similar functions with MS InfoPath 2007 but some upgrades and extra features were added. This feature includes the ability to make changes in SharePoint forms immediately using layout sections, picture buttons, date and time pickers, and filtering options which are all advanced.
Conclusion
New and more advanced products are being developed to meet the requirements of individuals and several business organizations along with the changes in the trends of Information Technology. MS InfoPath products are just packages that provide users with security and more convenient electronic data entry forms and editing capabilities.