The banking industry uses banking software to provide and manage financial products. Millions of transactions take place every moment across the world. Capturing the data, validating the details, and executing the transactions in milliseconds are made possible by banking software. Banking software Companies make these things automated and user friendly. Within retail banks, banking software refers to core banking; similarly, investment banking refers to trading software. Industries are continuously focusing on digitalization to bring in operational efficiencies, enhance speed-to-market, and deliver excellent customer experiences. Banks are cutting down the spending on their branches and investing in self-service digital channels, and online banking becomes more popular among customers. Banking software is a significant transformation to the industry's future and its re-thinking the concept of money.
1. Polaris


Polaris is an Indian company that offers financial technology products. Use their Universal Digital Channel to perform transactions. Some of the biggest banks around the world use Polaris. Millions of clients use this software and make transactions. Customers are to have a high-quality user experience. Simplify your data management infrastructure using speed data migration and visualize risk to get views of risk data. Pay safely with high security. Mobile transactions are possible to make online transactions convenient for customers. Reduce test automation time that allows this software to be fast. Use cloud services to store data. Gain insights from analyzing through decision-making dashboards.
2. Silverlakeaxis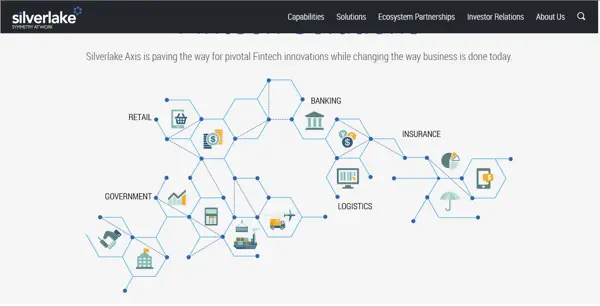 Safeguard your savings using banks that use Silverlakeaxis banking software. They provide financing to large corporations. Its integrated banking solution allows leading financial institutions to change their banking business. It has agile capabilities that would enable you to perform secure banking operations. Traditional banking has now changed to support mobile banking. Fraud detection is available to minimize fraud. Run services in a cloud-based platform that manages all transactions. The collaborative computing feature allows connection across its new and existing platforms. Collaboration between banking and insurance makes this a good banking solution. Use its convenient feature of synchronizing web and mobile to increase mobility.
3. Finastra
One of the largest banking and security services is Finastra. It is used in nearly 120 countries and provides solutions for retail banking. Use this banking software for asset management and risk management too. It offers treasury services with customer support for all its customers. It reduces operational costs and brings products faster to the market. Superior customer service is available, and cash management is easy with trade and supply chain finance. Financial messaging services allow you to cover all payment operations. It's also an open and agile platform with flexibility.
4. Oracle financial services
Oracle financial services provide retail banking, corporate banking, and insurance services. Deliver financial services at any time using this banking service. It is easy to navigate and gives Omnichannel experiences. Get real-time access to insights and faster lending options. Satisfy the expectations of your customers using Oracle financial services. This company offers valuable care and protection for its customers to reduce costs and enhance their experience. Intelligent tools are enabled to monitor and detect finance crime. Generate insights for profitability by unifying risk and finance into a single data model. Maximize revenue opportunities here. Use Digital strategies to build contextual and immersive experience. Forge partnerships and deliver optimal efficiency to increase business profit.
5. Temenos

Temenos is a cloud-based technology used in banking. Their enhanced software provides deep functionality in the banking industry. Deliver personalized customer experiences using analytics to improve the journey of the customer on this platform. Code and deploy within a day to get your banking services ready. Its regional functionality is reusable, which includes regulatory compliance requirements. Use the model bank framework to acts as a foundation for future innovations. Reduce transformation time and cost using Temenos banks. Risk management is also easy. Temenos has analyzed how the software capability of a bank will lead to its profit and hence provides the best software solution for banks.
6. Fiserv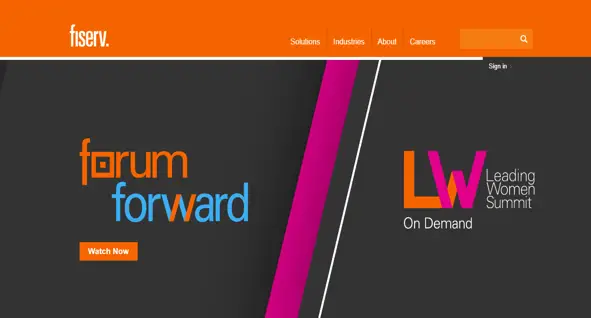 Financial institutions and businesses deliver a secure banking experience for everyone using Fiserv. Use it from anywhere through your mobile or laptop. Fiserv allows banks to provide credit card and debit card options for their customers. Maintain transactions securely and efficiently. Real-time money transferring is possible through the P2P payment method. Various convenient paying options are available to make this a leading provider for bill pay services. Mobile banking applications also use Fiserv as a platform to complete their transactions. Many people use this reliable platform across the globe.
7. Fidelity National Information Services

Modernized banking needs Fidelity National Information services to make it easy. Use solutions are given by Fidelity to meet the needs of credit unions. Community banking is possible by partnering with banks. Financial institutions can get support during uncertainties from this platform. Banking solutions are sure to improve the lives of customers. Expand your market research and use low-cost servicing channels. This core banking is built with flexibility for you. A single solution for everyone on the same page ensures a consistent experience for customers and employees. Get support from this platform even at your retirement stage.
8. Infosys Technologies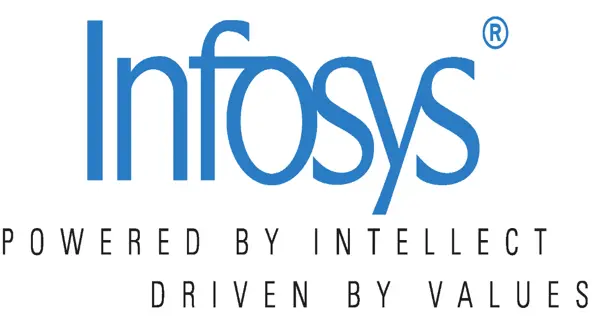 Get commercial banking solutions through Infosys Technologies. Get finance for housing and consumer banking services are also available. Capital market management technology allows businesses to use this banking software company. Use JuniperX for data migration and management. Financial and infrastructure services are suitable for banking. This software is good to use for IT Application development. Get consultation if you face any problems. Financial management in this software uses Blockchain technology. This software well adapts to the customer-centric world. This company aims to develop Open-banking as it is becoming popular. Manage data security and detect threats easily.
9. Tata consultancy services financial solutions

Tata Consultancy has TCS BaNCS Digital, which is a banking platform that uses the cloud. Its high-processing engine provides services all time. Use models to analyze customers' behavior and enterprises' performance through the integrated analytics engine provided by TCS. AI solutions are embedded into the software, allowing augmented customer service to be possible. Elastic scalability with the cloud allows optimization to be natural. Use this single platform for opening accounts online to make deposits and make consumer loans. Get credit cards with high security of data.
10. SAP AG
SAP provides Digital Banking Self-Services. The customer engages digitally to optimize marketing. Manage customer experience. Financial planning and analysis allow for risk management. Maintain records to make a report of customer financial details. Multibank connectivity is available to provide better financial services. They offer deposits and card management services. Use Commercial lending opportunities given by the bank. The company uses centralized payment processing. Manage invoices and payables to manage the total amount spent. Use intelligent account finding and loan rollover features through embedded machine learning support available. Provide cloud solutions for banking. Use Financial data models to support financing.