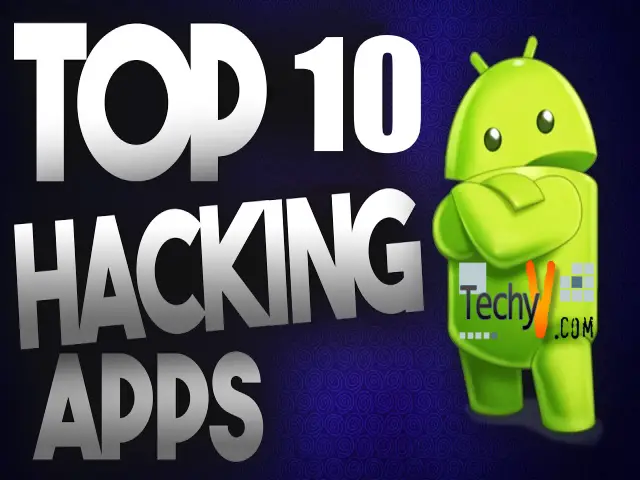 Most of you feel bored playing games legitimately, but what if I say there is another way to play the game and have fun-filled experiences while playing games. By using this app, you will always have a win-win situation. Many of them are familiar with game hacking apps but do not know which app will serve you the right purpose. But you need to know the following information. There are two kinds of gaming apps.
Client sided games which will store data on your mobile device and even beginners can hack without any trouble. Secondly, you will find server sided games that use dedicated online servers to store data that cannot be modified using modifying game applications. Here you will find 10 of the best game hacking apps where you will value it later.
1. Xmodgames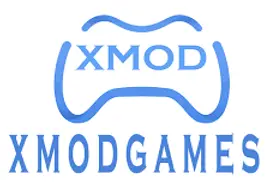 It is a tool, which allows you to modify gaming applications. It works on rooted android phones, which lets you to mod games with super-user permission. It enables you to apply mod patches to gaming apps. Also, it has a user-friendly User Interface for beginners to interact efficiently. It has a limited feature that allows you to play AI-based gameplay.
This feature authorize you to perform required functions like a collection of rewards, coins, gems, etc. This app works by scanning your device for games and compares over the internet for efficient tackling methods to improvise your gaming routine. This application has a forum wherein fellow users demonstrate their use over this application using their wit. It also comes in many languages. It is a full-fledged hacking app that tweaks online games like clash of clans, clash royale, pokemon go, etc.
2. HackerBot
This game hacking application is one of the best to find out the sites for downloading mod games. Many of you must have tried to download gaming applications where you will end up getting corrupting your phone through malware and virus downloaded along with so-called gaming applications. This app will make your job easier by finding them for you by using a search engine powered by Google. It has two types of search engines namely, free finder and pro finder. The free finder lets you browse freely to find games from legitimate sources, and also to avoid survey scams, it is a lot better. Also, you will get premium access to use the gaming applications and in finding real mods.
3. SB Game Hacker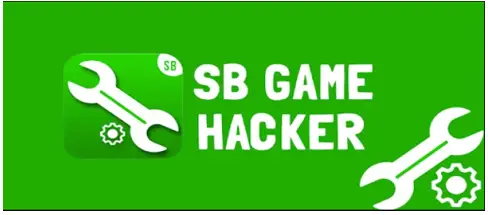 This app is one of the eight, which is a real diamond for gamers, which has a lot of features to help beginners. It will always maximize what you get, like coins, lives, etc. This feature is cool, though. It allows you to run a multitude of games along with the ones you are playing and hack multiple parts of the game. It will get you to pass through annoying ads, and it will bypass license restriction too. Hex scans and hex edits are possible; also, we can have multiple languages to work. It will either work on rooted or non-rooted devices.
4. Lucky patcher


This application is a widely known application over gamers. It has pre-coded inbuilt mods to work on rooted or non-rooted devices. It allows you to fulfill user's needs such as bypassing license restrictions and removing ads and also allot memory spaces as per your convenience. You will have benefits over rooted android phones. You will be able to customize the patch and install a modded play store. You will get regular updates and unlimited in-app purchases too.
5. Cheat Engine


It was earlier designed for PCs later developed a game hacking app for the android community too and developed by dark byte. It is one of the best, which allows you to customize game features, and can connect to remote access. It has a fast scan feature, it can scan different types and permits you to unlock new weapons, gems, coins, etc. It will always provide you an edge over the other gamer with many scanning techniques.
6. Creehack


It is a game hacker tool that allows you to bypass all license verification, even the editor's security app. It is compatible with all apps, and It doesn't need a rooted phone for using that application. You will able to unlimited in-app purchases and known to hack online as well as offline games too. You can specify values for anything like lives, gems, coins, rewards, etc. By using this, you can demand your victory.
7. Game Guardian


It is one of the applications known to be working for a wide range of apps. It is one among those which will allow modification at its best. Also, it has a wide variety of controls over which you can accelerate, decelerate whenever required. Its support over different emulators has caused the apps to be one among those which is widely known. It has different value scanning types as well as it can search for encrypted values as well. It works on a rooted phones as well.
8. Nox


The name is simple, but the work it does is truly awesome; it is an emulator that lets you hack into games at your convenience. It will allow you to remap controls and even you can play the game more efficiently by improving its speed and increases ease of playing for the users. This emulator has macro functionality and allows you to mock GPS locations, which will enable you to play games like pokemon go by sitting in one place. One more important feature which is better than other game hacking apps is that it has an internal rooting option, which prevents you from bricking your phones.
9. Game Killer


From the name, it sounds like a real killer out there, yes it is. Indeed it is one of the best game hacking tools. This game hacking app runs in the background, and it works while you are playing the game. It injects the kill code while running in the background. This app lets you modify anything at its best, like coins, levels, and whatever. Your rooted device is best for its use. Also, it is compatible with any type of game and version of a mobile phone even, the older ones too. It uses a memory modification technique to render changes.
10. Leo play Card Games

It is another hacking tool similar to a cree hack. Also, it doesn't need a rooted smartphone for the application to run. It will enable you to play games for free. It allows you to make ultimate in-app-purchase. It is compatible with any app. The best feature is you don't need a rooted smartphone.