Video compression is the method of compressing videos into smaller bits and thereby making the size of the video file smaller. It is a super helpful tool to use when trying to upload huge video files that you do not have the space for or the internet speed for. In this list, we compile the ten best video compression software that 2020 has to choose from, whether you're looking at functionality, or design, while making the applications detailed and intuitive.
1. Clideo

Clideo is our top pick for this list. Even though it is just a browser application, and doesn't require users to download a software or application, Clideo does everything you'd expect from a video compression software. It compresses up to 500mb videos up to any desired size and can put together multiple media files to one.
2. Clipchamp
Clipchamp is the editor's choice for this list, as it is the best app for retaining video quality, and is super-efficient to use. It can compress most video source formats, like.MOV, .mp4, .AVI, etc. The paid version of Clipchamp has no watermark, but the free version imprints a watermark onto your video.
3. Online Converter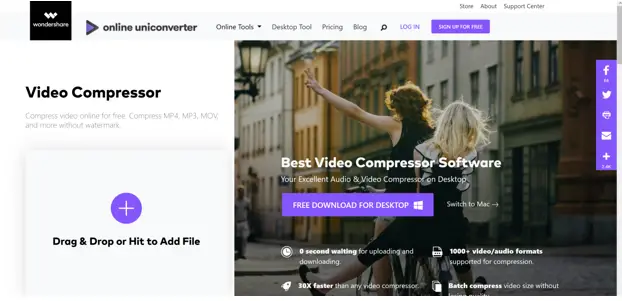 The online converter is another website-based pick on this list, as it is super straightforward and simple to use. It can either convert a video from a URL you found the film on, or you can upload a film from your PC that you want to compress. The one downside is that it can only accept sizes up to 200MB. It offers cool features like manually adjusting the size of the product. It also gives you options to choose between different audio qualities depending on your preferences.
4. WonderShare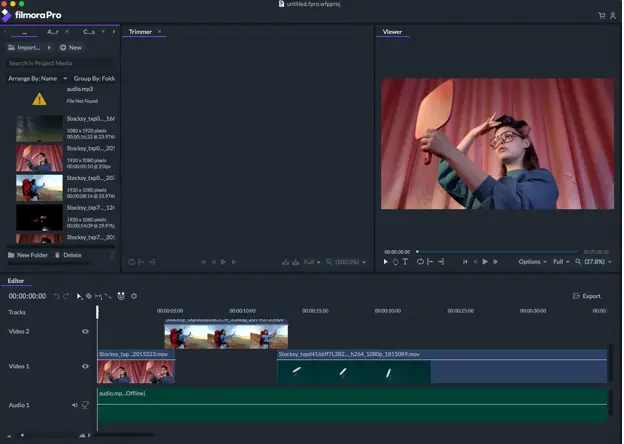 Wondershare is a great application available for both Windows and Apple systems. It can handle almost every video format and can compress the videos to any desired size. It allows compression of videos of any size it offers very fast conversion speeds and almost no issues when it comes to doing the job well. It can download/record videos you paste the URL for, off-sites like YouTube. You can modify the bitrate, resolutions and so much more of the video in any way you desire. It is free to use for all platforms, with no limits to capabilities
5. FreeConvert



Freeconvert is another online browser application that also offers image compression. It also offers options for videographers like enhancing video resolutions and can convert most standard video source formats, like .mp4, MOV, etc. The layout of the website is super easy to understand and use and is pretty straight-forward to utilize.
6. Shrink Videos

Shrink videos are the first mobile application on this list, and for good reason. Shrink videos are capable of compression for larger video files and boast of an 80% compression ratio (great for a mobile app, right?). This application comes in many languages, so people all around the globe can utilize this app. It can also perform batch compression, to any desired video size. The only downside to this app is that it is an IOS exclusive.
7. Panda: Resize & Compress Video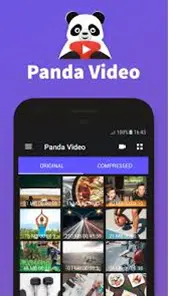 Panda is yet another mobile application that has made it to this list. And don't worry Android users, this one for you. This Android application is capable of compressing any video format you throw at it or even download them from sites that you paste the link for. The best part about this app is that it can compress to super tiny sizes that can even be sent via email to your contacts, and offers fast compression speeds compared to other phone applications.
8. Handbrake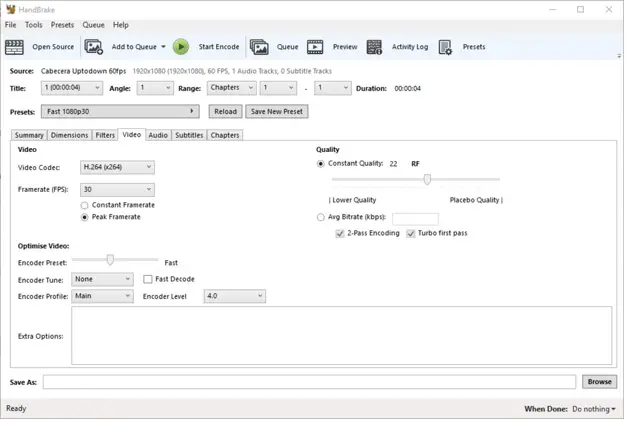 Handbrake is an open-source, downloadable application for both Windows and Apple devices. It comes with presets that you can use depending on your computer's needs, and offers fast compression speeds, while not compromising on quality, so rest assured, you'll be satisfied with this application. It is free software, and supports nearly all video formats, and also offers audio compression too.
9. Final Cut Pro X compressor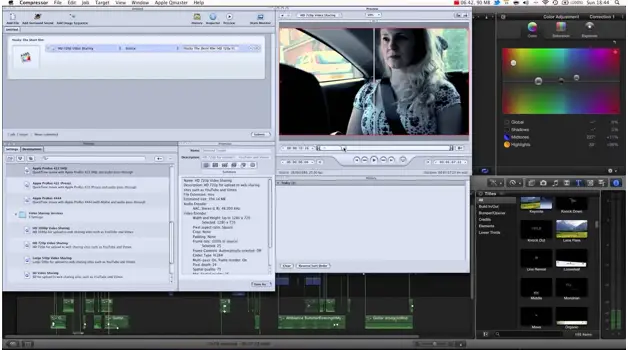 If you're an Apple device user, you've probably heard of final cut pro X. It is the industry standard for video editing and generally everything related to videos. Final cut pro X compression tool is regarded as an industry-standard because of its great quality assurance and easy to use interface. It supports 4K footage and even 360-degree footage videos, and promises great compression rates, with no watermark imprinted.
10. Movavi Video Converter

Last on our list, but certainly one of the top picks on the market is the Movavi Video Converter. It has a simple drag and drop interface, and video compression is super simple and intuitive, allowing you to adjust the desired size, and offers features like batch compression. It boasts of almost zero quality loss when rendering and compressing 4K footage, which is something only very few applications, like Logic Pro X, can offer. It is available for both Windows and Apple devices.