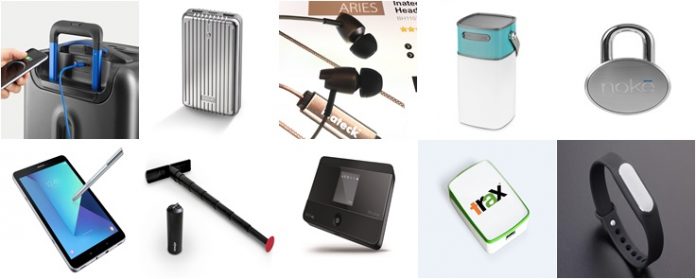 There are certain travel gadgets that are necessary to each packing list. Some people prefer to bring light than carrying loads of stuff in an attempt to bring the convenience of home while on the road. Aside from your Smartphone, which is probably every one's necessity nowadays, which travel gadgets deserve inclusion on your luggage? Let's look at some of the best travel gadgets to bring for a vacation.
1. Bluesmart Smart Suitcase: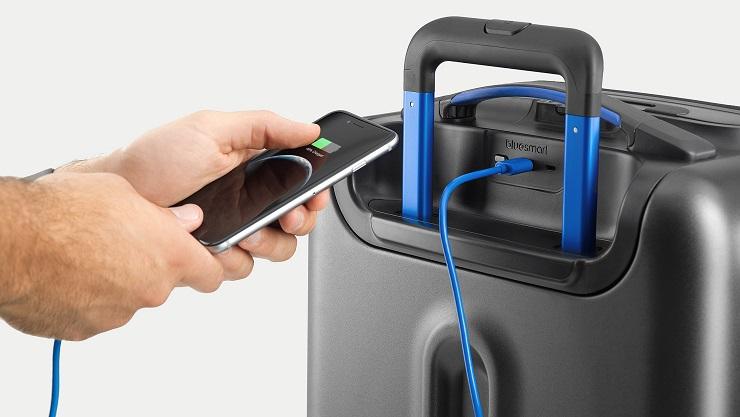 Bluesmart Smart Suitcase is definitely a perfect luggage for your vacation. It does everything; from tracking itself to charging your devices. You may be lost when traveling abroad, but this suitcase won't, because of its built-in GPS that allows tracking anywhere in the world. Also, through a mobile app, you can control this suitcase with your Smartphone. Bluesmart also boasts a built-in power bank that can charge your device up to six times over. Travelers don't even have to worry about exceeding their package, there is a built-in scale that allows weighing it through the app, and a digital lock will allow locking or unlocking the suitcase using your Smartphone.
Bluesmart is a decent suitcase and ideal for carrying all your stuff including your laptop. This durable and compact suitcase only cost $399.
2. Noke Smart Padlock: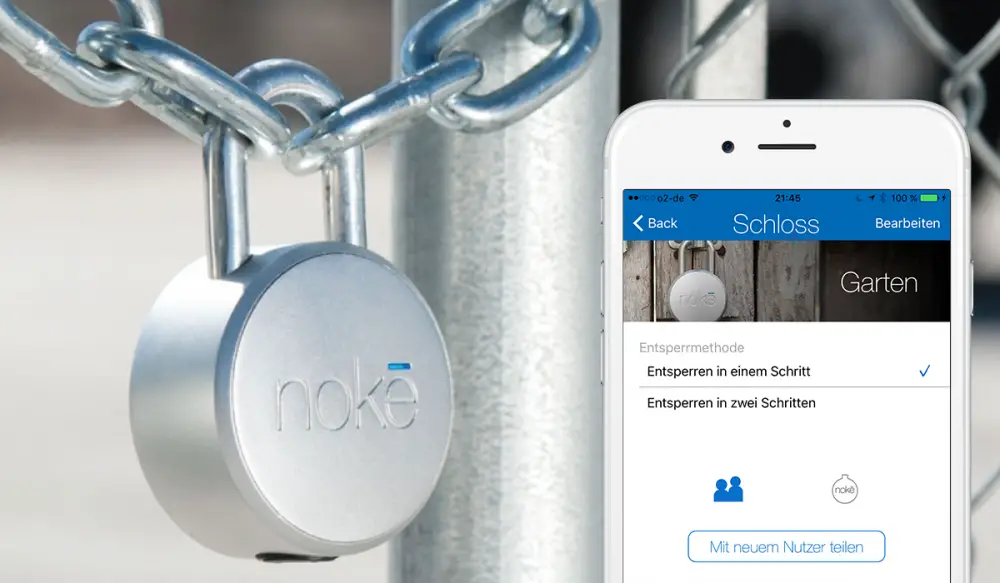 Noke is a smart Bluetooth padlock, which allows you to unlock your things through an app on your Smartphone. You never have to worry about losing your keys or forgot your codes. This smart gadget cost around $24.99. It works on Windows Phone, Android, or iOS devices. Noke will connect to your Bluetooth 4.0-enabled devices. It is also weather resistant and can stand extreme weather conditions. Noke is using the newest anti-shim technology for locking your possessions safely and securely.
3. Zendure A2 Power Banks: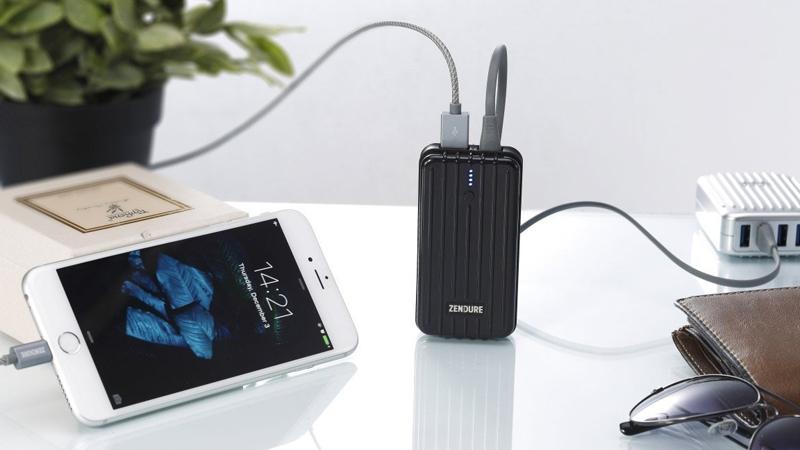 If there's one gadget we know we won't leave at home is our Smartphone. For long journeys, keeping them powered up is always an issue, and for that, you will need a power bank. Zendure A2 is a 6,700mAh power bank and one of the most portable chargers today. It holds its charge very well and can charge your Smartphone 2-3 times. It provides a 5V/2.1A USB output and outstanding quality that can swiftly charge your device. This smart gadget is available in black and silver color.
4. Inateck Aries:
Our vacation won't be complete without music. Inateck Aries is a wooded-designed in-ear noise isolating headphone that has a very cheap price tag ($19.99) but looks very expensive. It has an in-line mic and can reproduce great sound quality. The Inateck Aries package consists of silicone ear tips in three different sizes, a shirt clip, small pouch, and an aeroplane adaptor. It is really impressive to find these accessories for its price, and it is still very handy when you're in-the-move. The 3.5mm gold-plated jack and PU aluminum foil cable is very easy to untie and looks very elegant. The in-line mic boasts a one-button remote, which means it is compatible with all types of Smartphones.
5. Sitpack:
If you prefer to do a lot of walking when on travel, this must-have gadget is best for you. Sitpack is a compact foldable seat, which you can use anywhere for a quick break. It has the same body as a 500ml can when folded. But the real magic begins when you unfold it. It will turn into a 13.5-inches polycarbonate seat, which when you try at first will give you an awkward feeling. It is not as comfortable as sitting on a couch or a soft chair, but the company claims that Sitpack exemplifies the positive results of resting with proper posture. Certainly, Sitpack is hassle free, which you can bring while on the go.
6. Samsung Galaxy Tab S3:
The use of the tablet is analogous to Smartphone nowadays. They function just the same except that, most Smartphones are handy and pocket-friendly. Tablet is essential for a short or long vacation. With it, you'll never miss the big screen in your lounge or living room. Social media, games and everything is all at your fingertips. Personally, I prefer a Samsung Galaxy Tab S3. It has powerful speakers, 4K screen, HDR-ready, and an upgraded S-Pen. Best of all, it's a 2-in-1 tablet that also works as a laptop. So you don't have to worry about missing a deadline for your work.
7. TP-Link M7350: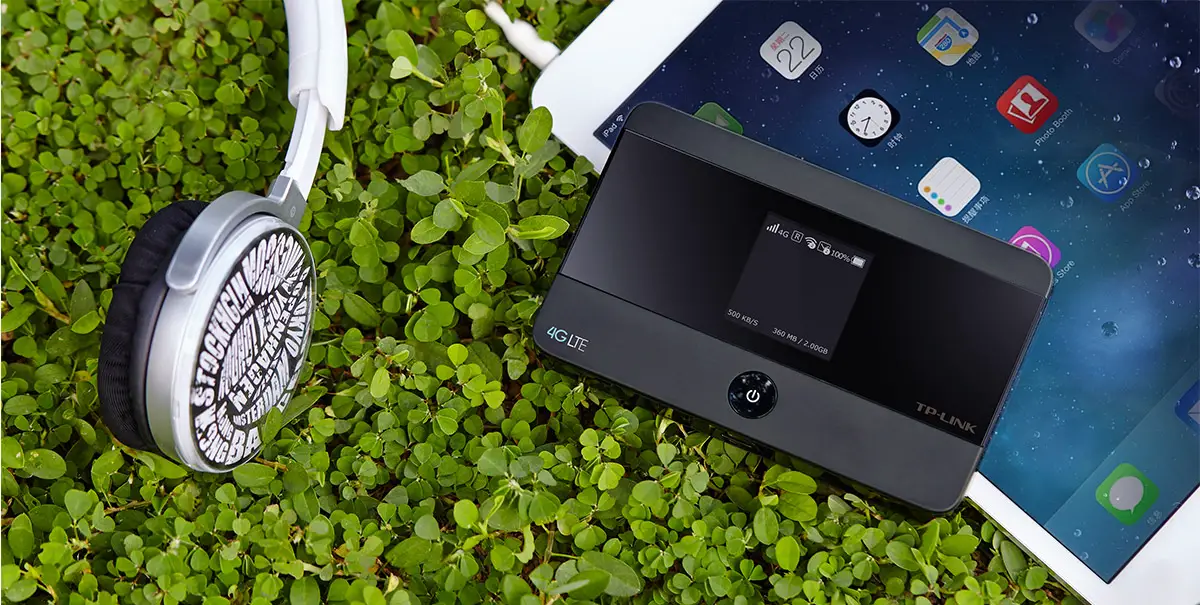 Hotels usually have free Wi-Fi, but only accessible if you are a registered guest. Data roaming is quite expensive. Mobile WiFi or MiFi allows multiple devices to access the Internet through a 4G data SIM card. You can connect your Smartphone, tablet, laptop, or other Wi-Fi devices just like you are connecting to a wireless router. The only difference is you are connecting through a cellular connection and not through a Broadband network. For this, I would recommend TP-Link M7350. It has a built-in LCD screen, so you'll be able to see how much battery you have, your signal, the data you already consumed, the number of connected devices, and more. It also has a MicroSD slot so you can share more storage on networked devices. Best of all, it is pocket-friendly, and you'll never have to worry that you will lose in touch, wherever you are.
8. Xiaomi Mi Band 1S Pulse: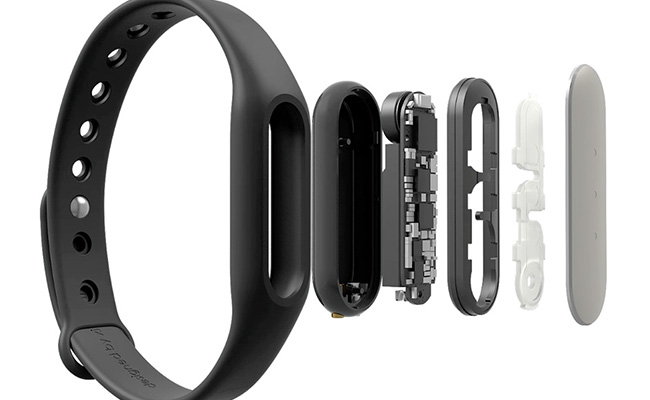 It is only during the vacation that you have all the time to work out. If you are on a hike, you don't want to miss counting how many steps you already take or calories you already burned. A great fitness tracker is the Xiaomi Mi Band 1S Pulse. It is a lightweight fitness wearable with excellent battery life. Not only it can count how far you have gone, but it can also monitor your sleep and scan your heart rate. The 1S Pulse companion also features phone call notifications, vibration alarm, phone-unlock that can work on all Android 5.0+ devices. You don't need to take it off when going to a shower because it is IP67 water resistance.
9. Lava BrightSounds: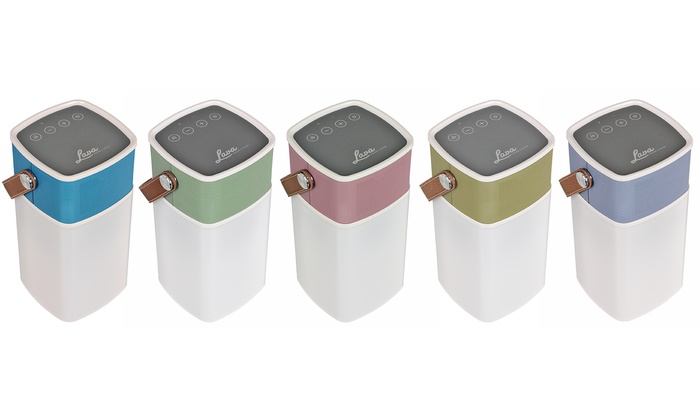 If you are in camping, you might want to share your music with your friends, but you can't bring your bulky speakers and amplifiers.  For this, I will recommend the Lava BrightSounds. It is a portable Bluetooth speaker that also has Ambient LED light and a power bank. It is certainly a perfect camping companion. All you need to do is to connect it to Bluetooth-enabled devices (such as Smartphones or tablets) and start listening to your music collection. Its powerful 5W speaker will give you a great sound wherever you are. Lava BrightSounds is IPX4 water resistance so that you can party all the way.
10. Trax GPS Tracking Device:
Trax is the lightest and smallest live GPS tracker I've seen so far. But don't be deceive because this little thing can listen to various satellites and send its direction, position, and speed directly to your App (Trax Play) through the cellular network. Trax will help you keep track of your loved ones especially your kids, so you never have to worry about losing them. The battery can last up to three days, and it is also certified IP65 water resistant.