Creative iRoar Bluetooth Speaker: This speaker became popular due to its 5-driver design feature, which includes Monocoque Chassis, High-Frequency, Active 2.75, Passive Radiator, and Digital Audio Processor. It is a sound blaster, as they have an SB-Axx1 Digital Audio chip inside. It is also supported by 9000mAh (Li-ion) battery, which can play continuous music up to 20-hours. They can be connected or can play music via Bluetooth. They will cost you $369.99 or ₹24,450.
Envent RockU: Yes, this speaker will rock you with its frequency response of 20Hz – 20KHz. It allows power rating of 60W, and for easy commands, it comes with a remote control. You can get this mind-blowing speaker for a price of ₹9.990.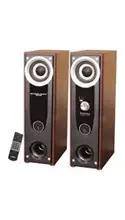 Philips BT64 Bluetooth Speaker (Red): It comes with an SD card slot, that when you insert, can play continuous music. It even allows Bluetooth connection to play music, or listen to FM radio, etc. Philips BT64 speaker has a market price of ₹1,999.
iBall 5.1 Booster Speaker: To boost up your music, this speaker has 5.1 channel configuration and has wooden chassis. It also integrated with satellite speakers. iBall 5.1 also has LED display and touch buttons, which can make music reach the top. They have 75 dB signal-to-noise ratio. This booster will cost you ₹7,990.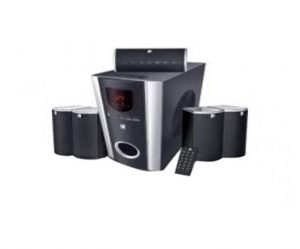 Sony Mobile BSP10 Portable Speaker: Sony offers the best electronic device and has a good name in this field. This speaker has extra bass for enhancing the music. It is also splash Hence there is no tension that it will fall even when you are dancing; it can still play your music. With all these great features, Sony also provides 12-hour playtime. It was launched in great colors; the market cost is ₹8,999.
Dell Wireless Portable Speaker (520-AAGP): Dell has made a great name in the Indian market with their outstanding desktop and laptop designs. This time, the company has manufactured another great product with hi-tech features. They are small and portable with Bluetooth function till 10-meters of distance. Once its battery is fully charged, it can continuously play music for up to 10-hours. It also allows more than one device to connect. This will cost you ₹2,999.
JBL Pulse 2 (Black): JBL Pulse 2 is a good-looking speaker with the small design but produces great music. This speaker allows some speakers to get connected for more amplified music with interactive light shows. Once the battery is fully charged, you can play continuous music for 10 to 12 hours. Even if the speakers fall, they will still be safe as they are splash proof. It will cost you ₹17,999.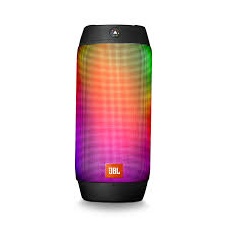 Logitech X100 – Mini Bluetooth Speaker: Logitech is a brand made for music. Logitech X100 is a small Bluetooth speaker, which comes in different colors and bomb blasting music. It allows you to adjust bass and volume according to your preference. Because it is very portable, you can carry it along with you or connect with your mobile phone so music is with you all the time. This will cost you ₹1,999.
Lenovo 500 Bluetooth Speaker: This speaker allows more than one Bluetooth device to get connected, as well as you can amplify your music. With great bass sound, you can enjoy the elegance of music inside it. They have long battery hours and will cost you ₹8,116.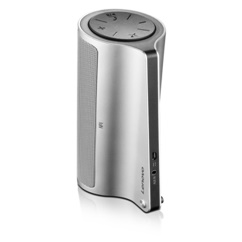 BOSE: BOSE speakers are known as the boss of music. It allows music on the go such as you can carry music along with you anytime, anywhere. It has wireless accessories, which can make your music to feel you. It has long battery life so you can enjoy listening for longer hours. This speaker will cost you ₹8,999.