Apple's new iPhones really do hold up under water, thanks to a brilliant new technique that the company quietly pioneered. Apple showed of its next generation of iPhones at a special event in US on September 9th. The phones went on sale in a number of countries on 25th September. Apple has recently announced that it broke another sales record by selling 12 Million iPhones in the opening weekend.
The new iPhones come with Dual core A9 chip which is blazing fast and has a 12 MP rear camera with dual tone flash and 5 MP selfie camera with retina flash. Both the phones come equipped with 3D touch. iPhones can now respond to force thanks to 3D touch and using tactic feedback, they can respond to 3D touch in new ways like peek and pop.
Many people got their hands on the new iPhones around the world and the new iPhone has been put through many tests to check how it stacks up with the competition. iPhone 6s as well as 6s plus have gained a number of features and improvements over its predecessor like a new aluminum series which is more durable and new internals. Apple also tried to make the new iPhones more water resistant and guess what it has been successful in doing so.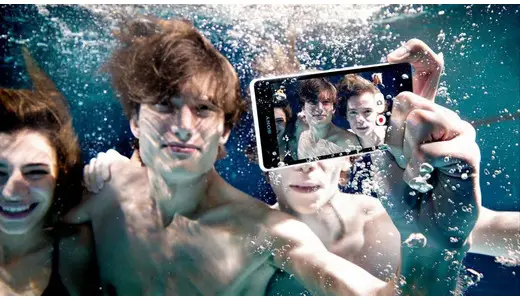 iFixit tore the new iPhones apart and put it through a number of tests and confirmed that the new iPhones are more water resistant than any other iPhone out there. iFixit spoke to Wired about how Apple managed to do so and discussed the new technologies used in the new iPhones to make it more water resistant. Apple made the logic board waterproof by placing a spongy black material around the circuitry as well as making it more repellant to water which also makes it less damageable to liquids.
Apple has a patent for this technique which makes the phones water resistant. Though customers and readers have to note that these iPhones are water resistant but not water proof which means that users should be careful to save your phone from taking a dip.
This might be a test by Apple to see how the iPhone stacks up the water and it might only be a matter of time before a truly Water proof feature becomes a standard feature in the iPhones. We hope Apple comes up with an improved technique so that the iPhone 7 or whatever it may be called becomes Waterproof.