Samsung is unveiling new version of Samsung Galaxy (Samsung Galaxy S3)
Samsung is a South Korean Multinational company, which launch many types of product every year. This company's products are broadly spread and they produce different varieties of products. About fifth of South Korean export is done by Samsung. Samsung electronics have launched its first Samsung Galaxy product in March 2010. This is basically an Android smart phone.
This contains variety of different feature and specifications. It is conceding about 20 million triangles per second, and this effective feature made this product fastest processing units with respect to graphics in 2010. Within few months after its release, Samsung got success by selling about 10 million Smart phones worldwide. After looking at the remarkable demand of this product Samsung launched it's another version Samsung Galaxy S 2 and till October 2011, Samsung had sold about 30 million Smart Phones worldwide. This product really attracts the users, because of its beneficial specification and innovative features.
In 2012 Samsung is going to launch its new, innovative and latest version of Galaxy Smart phone, in which they will offer latest technology, which has been never seen in its previous versions. That version is known as Samsung Galaxy S 3.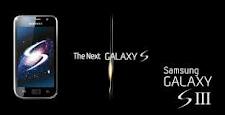 Its image and specifications has been leaked and according to that it will be 7mm thick with a HD display screen. Samsung Galaxy S 3 will have quad core processor which will be 2.0 GHz. Samsung has also increased its ram to 2GB. By this users will observe a better design with a speedy processor. They have also made its camera better as compared to before and that will be about 12 MP. In Samsung Galaxy S 3 they have featured a better version of Android, which is 4.0. So, all these features are user friendly. Because of this user's attention will obviously pert toward this product of Samsung. In this way they will get better demand as well as selling ever done before.
First the rumors were revolving that it will be unveiled in 2012, now they have given the date 22nd March 2012. On 22nd March it will be launched, but that is also a rumor. But it is confirmed that, Samsung will launch it before summer holidays. After its launching, we will be able to look at their other feature in a better way. Till now, most of its features had been leaked and because of this Samsung Galaxy S 3 had already gain attention from their users. By looking at these facts, one can easily predict that, it would break its previous records within few months of releasing.