Cameras are the next things which we love more after the mobiles. Everyone make camera as a part of their journeys and found to have pictures with highly digitalized cameras. In this technical world as a part cameras also growing in their style. So now it is part for the action cameras where we can take the pictures naturally with our activities. Action Cameras very small, hard, it is easy to operate and handle them. We can use them in our surroundings even in the cars. So today I am bringing you top 10 Action Cameras and their technical specifications to you as a part of new technology.
Firstly let us have the names of them.
1. TomTom Bandit
2. GoPro Hero5 Black
3. Olympus TG-Tracker.
4. Olfi one five.
5. Sony FDR-X1000V
6. Garmin Virb XE
7. GoPro Hero session.
8. iSAW Edge.
9. Veho Muvi K-series K2 NPNG.
10. Drift Stealth 2.
1. Tom Tom Bandit: Tom Tom Bandit is a Waterproof action camera with a lens swap up to a 16 Mega Pixel resolution and a 3 hour Battery life. It was built with a 190 g weight approximately.
2. GoPro Hero5 Black: GoPro is also build as a waterproof and it has a battery life of 1 to 3 hours depends on the charging, it has 30, 25, 24 fps 4k video and 1080 of 120 fps capacity.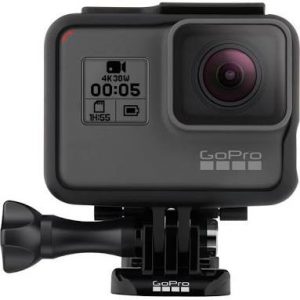 3. Olympus TG-Tracker: It is special for its sensors like tracker with GPS, Compass, Acceleration, etc. It has battery life of 3 hours and up to a resolution of 7.2 Mega Pixels.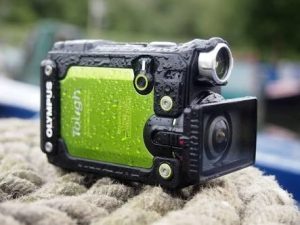 4. Olfi one five: This is the another type of Action camera where it is cheaper than other and it has still resolution of 16 Mega Pixel with a waterproof feature and 24 fps 4k video.

5. Sony FDR-X1000V: It is unique for its video quality and awkward shape. It has a picture resolution of 8.8 Megapixel and built with Waterproof case which protects from the water.

6. Garmin Virb XE: It is special for its mounting resource it means this camera can mount on our chest and can take pictures. As usual it has waterproof feature and a 12 Megapixel camera capacity with a 2 hours battery life.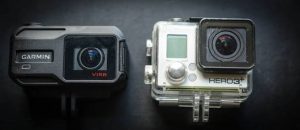 7. GoPro Hero session: It has a feature called Record start and stop long button with 4k video capture. It has a resolution of 10 Megapixel and built with 1 to 2 hour battery life.

8. Isaw Edge: It is cheap action camera and has a good picture quality. It has a LCD screen with a still resolution of 16 Megapixel and battery can withstand up to 2 hours.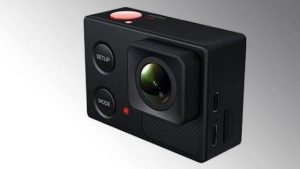 9. Veho Muvi K-series K2 NPNG: This camera is special for the dives where it can stand up to a 100 m depth. It has a 16 Megapixel camera and a 4 hour battery life made it as unique in all.

10. Drift Stealth 2: Its unique feature is that 300 degree rotating lens and a full HD pictures. It is cheaper compared to other cameras. It has a image resolution of 12 Megapixel and battery can live for 3 hours.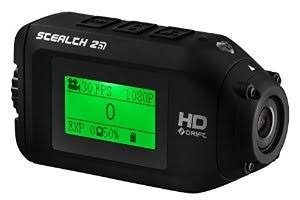 These are the ten beautiful action cameras which are unique by their features.