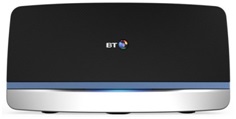 At present age with a major leap in the computer operations and ever increasing end user base, the use of router is also ever expanding.  At the inception of routing technology which essentially uses to flow network traffic from a source to several nodes has evolved over a period of time into wireless mode. A wireless router not only able to route network traffic without the need of any network cable but it also acts as an access point for connecting ISP, which means a simple router can be used to connect internet and supports numerous systems within its wireless reach. It uses simple radio wave technology for connecting to several nodes without the use of wires. Various routers can even operate at different band like 2.5 GHZ or 5 GHZ and can support normal internet connections to broadband or high speed 3G/4G networks.
A wireless router can support standard ADSL port, RJ 45 ports or even with one or more USB ports. Depending on the user requirement each router is developed for specific functionality and the target audience is also different. Most of the router now uses embedded Linux as their operating system. They are easy to configure and can come with or without a support CD depending on the type of operating system it will connect to. A single wireless router can support several wireless devices like a wireless network printer, wireless laptop/desktop, wireless external hard drives and even mobiles.
Selection of suitable router for your use is not always an easy job. You need to understand your requirement and at the same point of time have to understand the router limitations before you could shortlist one. While selecting the router, it is important to understand the value proposition it offers. With advance technology nowadays routers come built in with several devices like 3G dongle, mobile phones, etc. There are several top notch technology companies nowadays offering router solutions like DLINK, Netgear, Linksys, iball etc.
1. Linksys EA6900 AC1900 802.11ac router
The elegant and attractive design with superb user interface and with an excellent wireless strength this router stands out from the crowd. The three external antennas indicates strong built quality and signal strength and at ease you could use it from anywhere within your home or even a small office. It includes 'Turbo QAM' technology, which helps to boost theoretical 802.11n speeds limited to 600Mbps. It also supports cloud platform which is fast expanding technology domain. This technology enables users to alter the router setting from anywhere and from any device like mobile or a PC. With a slightly higher price bracket it is surely a treat for many.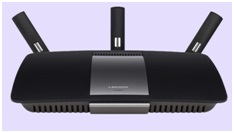 2. BT Home Hub 5
This is the one of the best ISP Router, which is compact in design and is having one USB 2.0 port. It has got an integrated VDSL modem. This fifth generation router from British Telecom is feature rich and considered to be best amongst its peers. This lightweight router offers both 802.11ac and 802.11n and thus can support numerous devices within its reach. This router, although supplied by the ISP (BT) himself, it can be bought from the market by anyone as well (You need not to be a BT customer).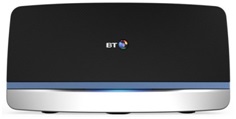 3. TRENDnet TEW-812DRU 802.11ac Router
This is one of the best budget routers with medium range and excellent speed. Its optimum price and features make it a value for money proposition. The router supports WPA/WPA2 and WPS security as well as IPV6 and standard Ethernet ports. Devices away from 10 meters from the router can still experience very high speed. The combination of price and performance are the USP for this router.
4. Securifi Almond router
This is a low cost and a touch screen router available in the market. It can be used as a wireless bridge as well as a router. Easy set up and touch screen display are also unique in this price range. The router provides strong signal strength in all rooms with equal distribution. It does not require a separate installation disk and can be setup very easily. It supports 2.4 GHz and three Ethernet ports.
5. Asus DSL-N66U
This is definitely best in class 802.11n router which includes VDSL2 integrated modem as well. It supports 2 USB 2.0 ports and allows cloud media sharing. Definitely this router can be considered as best in its class and an all in one solution. Thorough its cloud interface it is possible to connect storage media in the USB and store them remotely in the media cloud. It supports 5GHz speed and one of the fastest routers in its class.
6. Netgear D6300
This is one of the costly wireless modem routers available in the market. This router does not contain any external antenna and supports dual band. It is primarily widely used across Europe and US. This router is built keeping in mind the present and & future WiFi devices. Its ReadySHARE® Cloud feature allows user to remote access a USB hard drive. This router is 3 times faster than 802.11n series.
7. Apple AirPort Express
The first thing that is attractive about this router is that it's an apple product and the design will say so. It supports both 2.5 GHz and 5 GHz frequency bands simultaneously. This will ensure that performance improves both at short and long range.  Its solid performance stands out from the competitor products. These wifi base stations can support Ethernet and USB. This router can be used as an Ethernet to wireless bridge. It also contains and 3.5 mm audio jack for users who love music even while at work.
8. Belkin Wireless AC1200 Dual Band
This is considered one of the top wireless routers for home use owing to its pricing and features. It supports very high speed routing. As the number of wireless devices increases in our home, which requires connecting to the internet simultaneously, this router proves to be the solution with its wide reach and high speed without compromising time. It is used with cable broadband and has a user friendly interface available for configuration. Of course the quality that comes with this Belkin product has its own strength.
9. TP-LINK Archer C7 AC1750
The external design is unique for this router, although internally it's as tough as its peers.  It comes with dual antenna. This router supports 802.11ac wireless and cable broadband and is a fully featured router. The average up-stream speed of this router is around 22 Mbps. The throughput is very good and the wireless coverage of this router going to surprise everyone.
10. FRITZ!Box 3370
This router falls in mid range price brackets and provides very high quality wireless features.  One of its drawbacks is that it does not support multi bands at the same time, although its data transfer over WLAN ranges up to 450Mbps. There are some spots even in our home where you will find signal issues with conventional router, but use of this router promises to increase coverage even all those spots. This router operates under cable modem and as well as with UMTS stick. As an additional feature it has got an integrated media server for video, music and images.