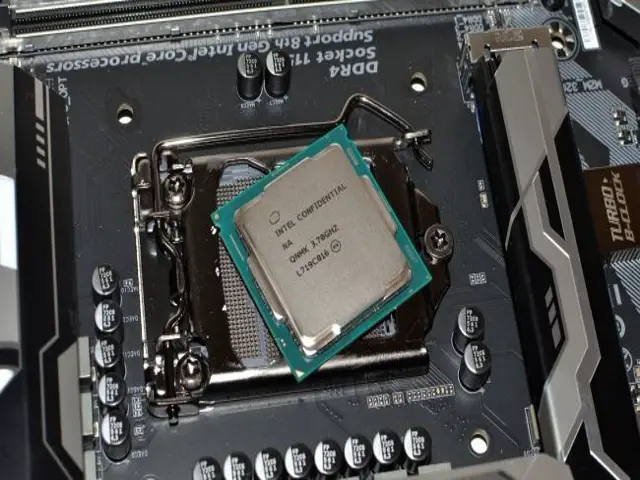 The best performing processors need not be the most expensive one, whenever we talk about high-end processors the question arises why would anyone need them and the answer is, I know if you are a gamer you need to have a high-end processor for a cutting-edge performance and lag-free experience.
Her Begins the List:—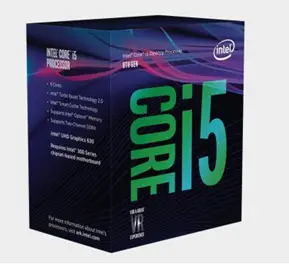 Intel Core i5-8400
Probably the best mainstream CPU: Nominal Cost and a Good Performer
Price:-  16,200 to 22,000 Rupees
Threads:-6
Cache:- 9mb
Overclocking:- Not Available
Clock Speed:- 3.8 GHz –  4.0 GHz
The main and the best feature available is the cooling system has been provided within the machine no need of external cooler to reduce the heat. When overclocked the machine is  3-6 % faster than without overlocking which puts a bit of impact on performance but puts a lot more on Cost. The above-mentioned processor with a compatible PC could really be of choice.
Intel Core i7-8700K
Fastest mainstream CPU: Cost is a bit higher but performs like a Best
Price:-  31,500 Rupees
Threads:-12
Cache:- 12mb
Overlocking:- 4.9 GHz to 5.0 GHz
Clock Speed:- 3.7 GHz to 4.7 GHz
Highest Clock Speeds ever offered by Intel also the fastest mainstream processor by the Giant Intel. The main Drawback is that external cooler is to be bought by the user and the Thermal Interface Material abbreviated as TIM often limits overclocking potential very nice for intermediate level gamers, Developers etc.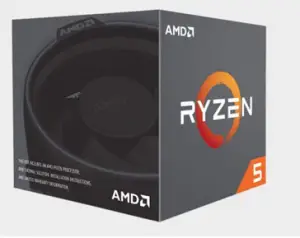 AMD Ryzen 5 2600X
 The best AMD CPU: Negotiable price but a marginally good performer
Price:-  20,880  Rupees
Threads:-12
Cache:- 16mb
Overlocking:- 4.1 GHz
Clock Speed:- 3.6 GHz to 4.2 GHz
If the needs are a good gaming performer and other multithreading uses combined with a nominal budget the device up here is the best option. The drawback is that it's good at its own place but lags way behind when compared to the monsters of Intel, Also the Overlocking potential is not too impressive.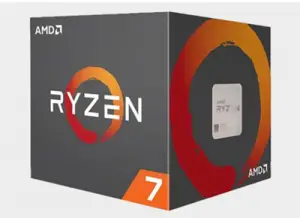 AMD Ryzen 7 2700
The best AMD CPU in terms of Core and Overlocking
Price:-  26,370 Rupees
Threads:-16
Cache:- 16mb
Overlocking:- 4.1 GHz
Clock Speed:- 3.2 GHz to 4.1 GHz
Best For Developing purposes and also the best variant in terms of Overlocking speed and Cores. Although not the best after installing an external cooler most of the drawbacks can be removed in a heavier workload usually the speed falls. But Good Deal.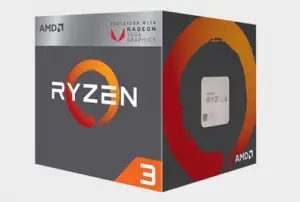 AMD Ryzen 3 2200G
VEGA 8 Graphics give this one it's Shine
Price:-  8,358 Rupees
Threads:-4
Cache:- 4mb
Overlocking:- 4.0 GHz
Clock Speed:- 3.5 GHz to 3.7 GHz
Best Combination of mechanics in Such a low price fast and integrated Graphics best in class CPU + GPU. The main drawbacks are slower than dedicated GPU's but it can be ignored as you are paying such a low amount for a great deal, this could be really pocket-friendly.
Intel Core i9 7900X
 Extreme performer in Multithreading i.e. Gaming or multi tasking
Price:-  80,000 Rupees
Threads:-20
Cache:- 13.75mb
Overlocking:- 4.7 GHz
Clock Speed:- 3.3 GHz to 4.5 GHz
As fast as the i7 8700K as told earlier the multi-threaded operations are just awesome but the cost is 3 times of the 8700 variant with i7.  Also, it has some serious Cooling issues and is not at all pocket-friendly.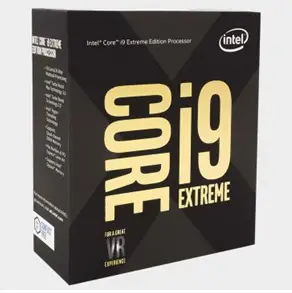 Intel Core i-8700K
Best Suited for both Professional and Gaming Purposes
Price:-  187,000 Rupees
Threads:-36
Cache:- 24.75mb
Overlocking:- 4.1 GHz
Clock Speed:- 2.6 GHz to 4.4 GHz
If you have won a lottery or you have been handed a blank check for buying a workstation then my friend destination has arrived. Most of the features are obsolete just the cost is super high but it has been rated the best Consumer PC processor. Also, Extreme cooling is necessary.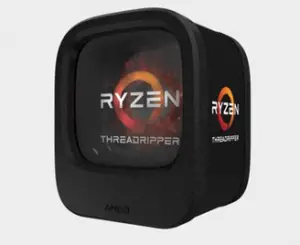 AMD Ryzen Threadripper 1950X
Best In Class Multicore Performance at a Bargain Price
Price:-  84,990 Rupees
Threads:-32
Cache:- 32mb
Overlocking:- 3.9  GHz
Clock Speed:- 3.4 GHz to 4.0 GHz
The main benefits include more number of cores and the price comparatively lesser than Intel's Processors , More PCle Lanes bring more good so is the case. Compatible PC is and memory is expensive. Also, the gaming performance is mediocre.