Mac has an extensive collection of built-in apps. However, some apps should be installed on Mac to perform various tasks efficiently. Many Mac applications help check for malware, listen to music, serve simple drawings, manage passwords, uninstall apps, watch movies, etc. Following are some best Mac applications with their features.
1. Hazel
Hazel is a Mac app that organizes files according to the user-defined rules. It can shuffle dictionaries based on names, types, data, etc. It can also sort movies quickly. Hazel deletes files from the trash that are too old. Hazel also supports iTunes and image importing. Users can change the rules whenever they wish to do so. Data sync to iCloud Drive, network share, and Dropbox are also enabled by Hazel.
2. WinZip for Mac
It is a zip tool that can be used to decompress and compress files. It can be used to zip large files to be sent as an attachment to the mail. WinZip can unzip almost all file formats like rar, cab, zip, gzip tar, etc. It can also be used to password protect zip files. It can be used to manage and access files on Cloud, network, etc. WinZip can also be easily connected to Google Drive, Dropbox, OneDrive, and more. It is the best tool to zip, unzip files and protect files with high encryption.
3. Amphetamine
Amphetamine is an awake Mac app that can stop the Mac from sleeping or locking with a single click. Amphetamine supports shortcuts for easy access and provides an easy-to-configure UI. Amphetamine does not contain any ads and supports AppleScript.
4. HyperDock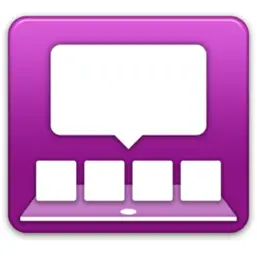 HyperDock is a Mac utility tool that enables the user to view a single window of the application window by hovering the mouse on dock items. It can also be used to open new windows. It can be used to control iTunes songs and can also be used to view events with time by hovering over the Calendar dock item.
5. Slack
Slack is a messaging app designed for Mac OS. It is one of the best apps that helps the user to integrate and streamline communication. Slack is also known as a business communication app. Slack provides cross-team transparency and more biological productivity with a business. It is used to create communication channels for mobiles and desktops. It also enables internal and external sharing and flexible browsing.
6. Day One
Day One is a personalized journaling app. It is used to write stories, personal diaries, etc. It is also used to add images, videos, audio, drawings, etc., while writing. It is one of the best Mac utilities that can protect data with biometric security and provide end-to-end encryption. It also automatically includes backup for data. Day One has an intuitive UI.
7. FreeMacSoft
FreeMacSoft is an AppCleaner that is used to uninstall the app permanently. It helps users remove unwanted apps and thus create free space in the hard disk. FreeMacSoft also offers a simple drag and drop interface. It is one of the best Mac software used to remove apps, widgets, plugins, etc. It can be downloaded for free on Mac OS.
8. Pocket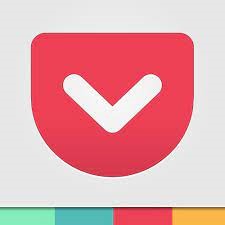 Pocket is a Mac app that is used to save articles and videos. It enables users to read content offline. It also provides suggested tags, advanced search, and a premium library to back up pages and articles. It also highlights recent and most relevant content in the user's list. Pocket provides a browser extension for Chrome, Safari, Firefox, etc.
9. Alfred
Alfred is a macOS app launcher that can be used to search for websites using custom keyword search. It allows previewing files with ease. Alfred can also be used to check spelling mistakes in sentences and perform mathematical calculations. It displays phone numbers and text notifications on the screen and can also be used to control music.
10. Fantastical
Fantastical is a calendar app for macOS. It offers quick access to files and other documents required for meetings. It provides a view of events per week, month, year to the user. It can be used in dark or light mode. Fantastical can be used to create a template from existing events and tasks. It makes it easy to collaborate with other people.