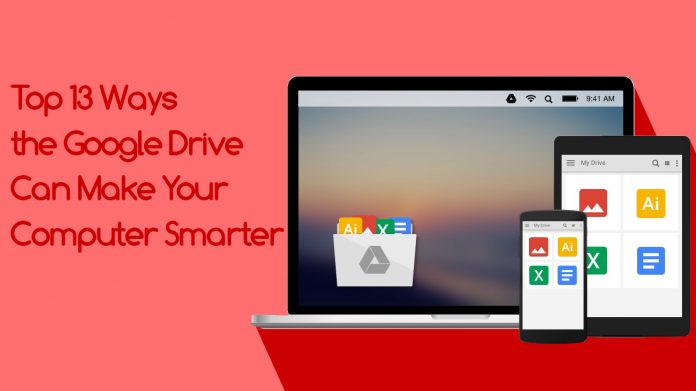 Top 13 Ways the Google Drive Can Make Your Computer Smarter
Ever since its release in April 2012, Google Drive has given stiff competition to the likes of Dropbox, Apple iCloud or Microsoft SkyDrive. Google Drive is available for Windows, Mac, Android devices, and it is very easy to set up and integrate with your system and files.
It's easy to install and use, saving and synchronizing of your files are just a tip of the iceberg. It also integrates easily with certain third-party applications. With just a few tricks,  you can achieve incredible results, both on your computer as well as on the net:
1. Send To Menu – Google Drive can be added to the Windows Send To Menu and files can be shifted to it from anywhere on your system
2. Protect Sensitive Information – Storing Sensitive information on cloud services helps to backup important data, however, adding a password helps to encrypt the data so that no one will be able to access the same without your password, including Google. There are many ways for encryption; one such, 7-Zip is a good, free way to encrypt your information. When you  create your archive, creating a .7z file (just like a ZIP file) with AES-256 encryption will help protect the information. Use a strong password to protect your file and make sure you remember it, or you'll lose access to your data.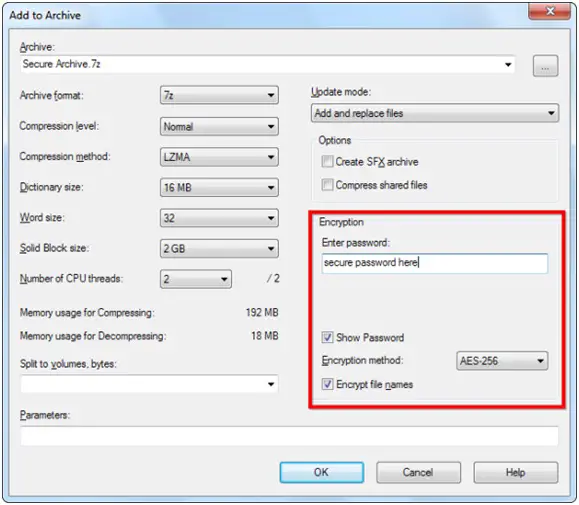 3. Move files – You can move all your folders by right-clicking on the folder and using the location tab to move them to your online drive to synchronize your information. You can use this feature to replicate the folders between all the systems that you use.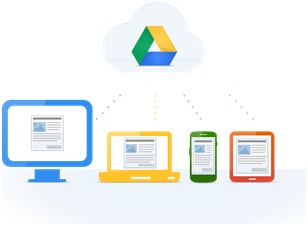 4. Customize Libraries – You can use Windows libraries to save files on the online drive. Go to the library folder, click on the location's link and add folders from your Google Drive. This can be set as a default save option for saving your data too.
5. Empty Trash Files – After deleting your old data, you'll need to empty the online trash folder to reclaim your storage space. This can be done from the Google Drive by selecting the "More" link in the sidebar.
6. Restoring Older Versions – The Drive stores the previous versions for up to 30 days or 100 revisions, whichever is earlier. This will only be accessible from the website by right-clicking the file and selecting the "Manage Revisions."
7. Apps Installer- It is more than just online storage of your files. You can install Apps and Chrome Web Store has a Google Drive apps category. Apps can be launched directly from Google Drive and files can be stored by the apps directly onto your Drive, which provides a centralized storage to all your files on such multiple apps.
8. Use IFTTT (if this then that), for automating the internet.  Save your Facebook photos directly onto the Drive, duplicate anything that's added to Dropbox and more. These are some of the numerous options available.
9. Easy Search & Store -CleanSave is a great tool to augment your searches experience and lets you select and modify the content and save them as a pdf or text in your Drive. Alternately, they can be printed or shared via social media.
10. Store Gmail attachments directly- You can set up your account to allow all your Gmail attachments to be pulled to your Drive as soon as you label the messages with attachments accordingly.
11. Using the Drive offline- even when you are not connected, as a Chrome user you can still access and edit your Drive files. These files will be synchronized the moment you go online
12. Quick export through Google Takeout – This makes downloading your files from your online Drive to your computers, real easy and quick as you can export your data to a zip file.
13. Useful Shortcuts – Google Drive offers over 30 quick key combinations that let you achieve common tasks like doc creation, navigation, display etc. very easily.
These are some of the ways you can get your Google Drive to improve your computer's efficiency. However, with new versions being introduced, there will be a lot more ways to use the Drive than just a cloud storage.