We lose our important files from the hard disk now and then, sometimes accidentally and sometimes virus and bugs corrupt our files. We cannot find them in the Recycle bin. This is the time when we need some recovery tools which can bring back our deleted files. These data recovery software can undelete the files and recover your lost data. Here is a list of top 10 software to recover deleted files.
1. Recuva: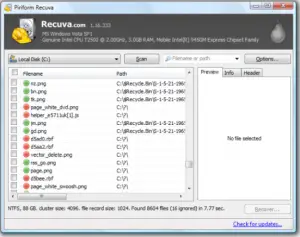 When it comes to saving your lost data, Recuva stays at the top for its ability to quickly and easily recover your files from DVDs, CD, Hard drives and even from external hard drives. It supports in Windows 10, Windows 8, 8.1, 7, Vista, even XP and older than that. There are both 32bit and 64 bit versions available.
2. PhotoRec: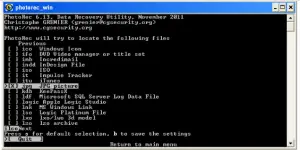 This software has a wide variety of recovering from Memory cards to Digital cameras. Pictures, videos, documents – a total of 440 types of files can be saved by PhotoRec. It is compatible with every platform. It supports FAT, exFAT, NTFS, ext2. The use of this software is quite complicated, so it should be handled by professionals.
3.TestDisk:
It is the major software to include in this list. It was mainly created to recover lost partitions and also to fix the non-booting disks. It can help both beginners and experts. It is compatible with all types of platforms. One must remember that it's a command line tool. So it's not for you if you are a hardcore GUI fan.
4.Pandora Recovery: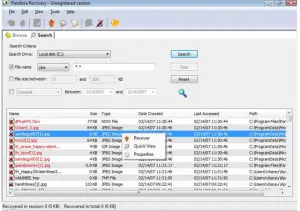 It is very effective when it comes to regaining the lost files. It's a reliable one and it offers a lot to its users. It recovers from NTFS and FAT volumes. It searches for all the archived, hidden and encrypted files. If the files detection system is improved then it can be the top software of its kind.
5.Puran File Recovery: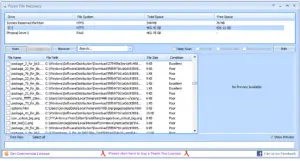 It is again a very simple recovery program and it has some advanced option in it. It has the ability to deep search for lost files. It also recovers the lost partitions which haven't been overwritten. It is supported in Windows 10, 8, 7 , XP and Vista.
6. Undelete 360: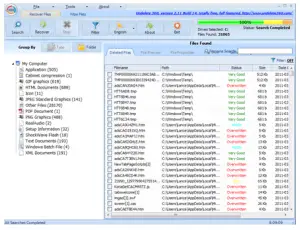 The UI of this software is very similar to a Microsoft Office application thanks to its ribbon toolbar and the blue theme. It works on all devices and it also has the ability to preview files before its recovery. It recovers various types of files such as HTML, AVI, MP3, DOC, JPEG etc. The size of this application is small and it is easy to use.
7. Stellar Data Recovery: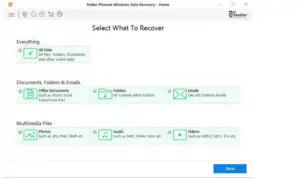 It literally does a stellar job when it comes to recovering your files and data. It understands how bad you felt when you mistakenly removed your files, so it comes to your rescue and recovers your hope. It is a risk-free program which has all the features that you need. It previews the files before the final recovery.
8. Disk Drill: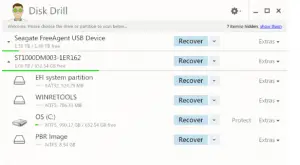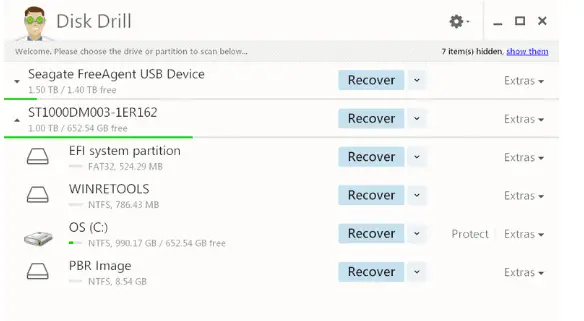 It is an awesome program to get your files and data back to your PC. It can work on any storage device and it can recover data up to 500 Mb. It also previews the lost files before the recovery. The scanning system is pretty quick and it easily imports the lost files back to your PC. It is compatible with all types of OS.
9.SoftPerfect File Recovery: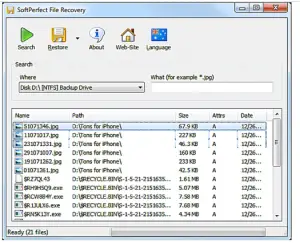 SoftPerfect File Recovery is a very small program (as small as 500kb) and it's a standalone program. It easily searches for the lost files and recovers the deleted data from hard drives and memory cards. It is compatible with Windows 8, 7, XP and Vista .
10.Restoration: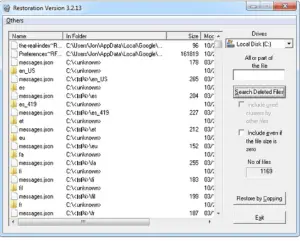 The best thing about this program is how easily and fast it recovers the lost files. It is very easy to use and has no complicated procedures for it. It is a small program and it doesn't need to be installed. Just run the software after downloading and you are good to go.