A company communication app is a good means of connecting all the company employees, whether they are on the seat or out of the office for fieldwork. Investing in a business app has become an essential part of every business. 
This is because most companies, both big and small, are developing the habit of owning an internal communication app for easy communication within the company. These mobile apps can be easily accessed through employees' smartphones, making them easy to access and flexible.
This new method of communication has several advantages as compared to the first communication methods. These apps encourage more social interaction amongst employees, creating more room for mutual dialogue and feedback between employees and employers.
Encourages flexibility
With digitalization, many changes have been made in workplaces to make employees more productive at work. One such change is introducing an internal communication app that has allocated tasks more accessible, giving room for more flexibility at work. Employees get to know their schedules on time and what is expected of them, which keeps them focused on work.
Mobile apps give top authorities the chance to communicate with every staff member, allowing them to talk about the company's major achievements, receive job progress updates, and feedback on all ongoing departmental activities. An internal app communication gives room for full space collaborations and detailed analysis and communication.
Effective and can be Personalized
This app is a valuable tool that helps employers stay in touch with their employees providing room for frequent communication and immediate feedback. The app can be customized, which can allow messages to be arranged departmentally. The departmental tailored messages will give room for more effective communication. 
There is also a possibility of doing a real-time measurement that allows companies to check how effective their messages are with their clients. Since the information can be accessed immediately, messages can be changed at even the last minute to improve the outcome of the task. This makes sure there is effective communication in a company which makes work easier.
Gain access to immediate information
With an internal communications app, it becomes easier and simpler to update employees about recent policy changes. The ability to control the flow of information becomes handy when there is a solid compliance need that centers on the employees selling the company's products and services.
The app will aid in providing gentle reminders for workers of their work expectations when the need arises. This feature will come in handy if a worker is sent on an out-of-town trip and has no way of accessing company data.
Immediate access to information during a crisis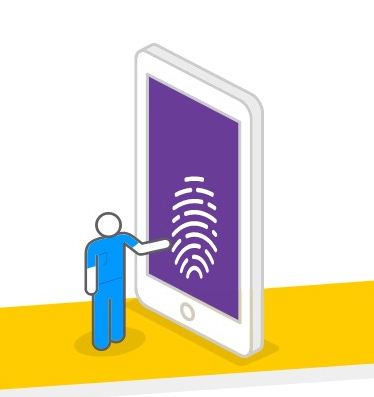 As a company or business, it is impossible not to experience a crisis or two. What matters is the possibility of quickly handling the situation when one arises. So imagine the company has one big client to pitch to but lacks some vital information in the course of the presentation. This could cause some real panic attacks, but with an internal communication app, the required information can be swiftly sent from the office to the concerned employees. 
When it comes to communicating swiftly during a crisis or emergency, there is nothing more essential than having all relevant data related to the emergency in one place, all organized with immediate access. This accessibility assures employees that all the information they need is within their reach and can easily access any information with a single text or call.
Conclusion
One of the major things in business is communication and inclusiveness. As a business, employees feel the need to grow within the company by being charged with productive tasks. Part of this product comes with how a business is being handled; having an internal communication app gives room for teamwork and detailed communication between co-workers, employers, and employees. 
It becomes easier for employees to be informed of their tasks for the week, month, or coming months, giving them a good sense of focus. Plus, employees can be easily informed if any changes have been made to their job tasks, making work more organized and flexible for everyone. This will give room for a smooth workflow and job satisfaction.