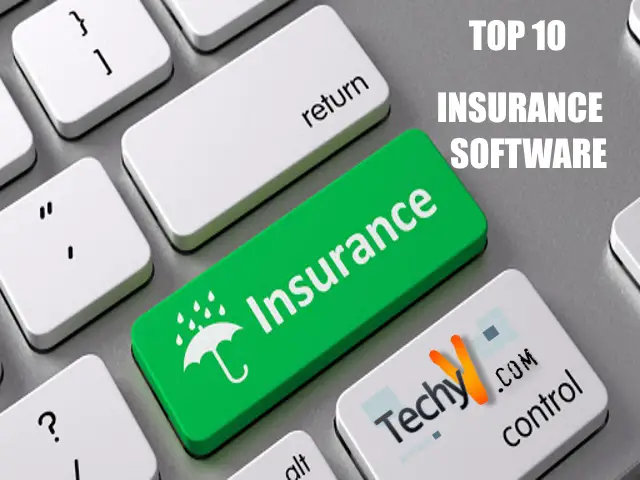 Insurance software helps to reduce expenses and provide a range of solutions for insurers. Get the perfect insurance software to suit your needs by looking at the top 10 insurance software. Insurance software acts as a digital platform that supports your life and health. Insurance software helps to increase operational efficiency.
1. i2go

i2go is an insurance software that helps businesses of all sizes. This software simplifies complex processes and allows automation to make every work easier. Choose individual modules available in this software or the full suite to perform your insurance work. This software contains billing and invoicing. It has a customer portal to satisfy the needs of the customer. It has contact management, commission management, and insurance policy management services. It has insurance rating options too.
2. Indio

Indio insurance software is a cloud-based software that acts as a modern solution for insurance-related processes. This software makes the insurance process fast and collaborative. It helps to save you a lot of time and money too. Renewal of insurance is easy using this software. Send your clients PDF forms in proper format using Indio. The library in this software can accommodate many applications.
3. WaterStreet

WaterStreet is an insurance management software that provides services to support insurers and clients. Watch the demo video available on the website to find out about the services this software provides. This software has policy administration and claims administration to maintain them. Get reports and analytics on all the insurances. This software easily provides billing and accounting details. The insurance portal is available for clients to view all their insurance services.
4. NowCerts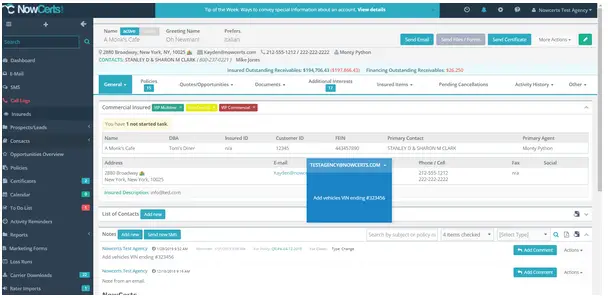 NowCertsis an insurance agency that manages to provide intuitive and secure insurance management to clients. The setup of this software is very simple. Get a quick walkthrough of this software to find out about its features. The team members of this software are available to assist you in your queries. This software is authenticated and allows access to only users that contain the username to log in. This software helps to reduce costs and retain customers.
5. AgencyBloc

AgencyBloc is software that insurance agencies require to provide a solution for insurers. Manage your health insurance agency effectively by using this software. The dashboard of this software provides good analytics, as you can view charts and real-time graphs. Connect the policies of a person and manage them easily. Get reminders of the end date of the policy. The workflow automation of this software allows you to send emails to clients for renewal on the right dates. You can contact them directly if you have any queries about using this software.
6. Anagram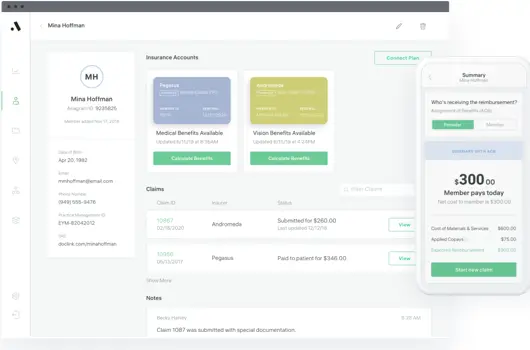 An Anagram is an insurance software that helps all patients to use their insurance benefits. Calculate the amount spent by patients for insurance and return it easily using this software. Submit digital claims in this software and get coverage according to your eligibility. Track the profit of your growing business using this software. Get support from the professionals in the team of Anagram to find a solution for your queries.
7. Insly

Insly insurance software is a simple software for brokers and insurers. It has many features, like billing management and accounting. It makes debt management easy, and users can manage policies by viewing the installment schedule. The sales report dashboard of this software allows you to view all statistics on insurance policies. Pay to use this software on a monthly basis. Users can use this software in multiple languages, and it supports multi-currency too.
8. Applied Epic

Applied Epic is an insurance solution that allows you to perform policy administration and license tracking easily. It allows you to verify policies and plan summaries using pre-built templates. Users can educate employees on the benefits the government provides for insurance packages. Sales automation feature is available to manage sales activities. Manage all businesses across various locations using this single application.
9. Partner XE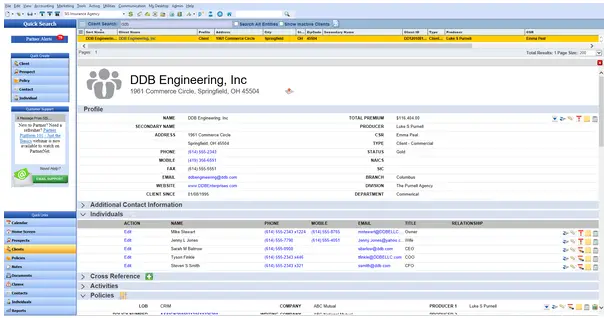 Partner XE insurance software is affordable and helps insurers to keep track of policies. This software can manage the lifecycle of the client's relationship with the agency. You can integrate this software with third-party tools. Financial management is available in this software. There is a mobile application available for this software, which allows you to have a personalized digital experience in maintaining insurances.
10. TerraClaim
TerraClaim is insurance software that manages claims. Insurers can streamline claim-related operations. Insurers reduce the manual claim process using this software. This software helps to improve productivity for the adjuster. This software has AI tools to improve the payment accuracy of this software. Risk management tools are built-in in this software. Compare claims and share everything using external features available in this software.