Having the best brand and product for a business takes you to heights. But having a name which is best suited for it will get you fame from the name. It is thus given importance to have a suitable name for your business. If you don't have one and plan to take, then the following ten name generators may help you do the job right.
1. COOL NAME IDEAS:

Cool Name Ideas offers you designed name generators for businesses, blogs, services, and products. Just by entering your keyword, you will get thousands of relevant name ideas. You can even choose where your keyword should appear in the name and length of your product's name. There are other options as well like .com, .net, .org, etc.
2. OBERLO: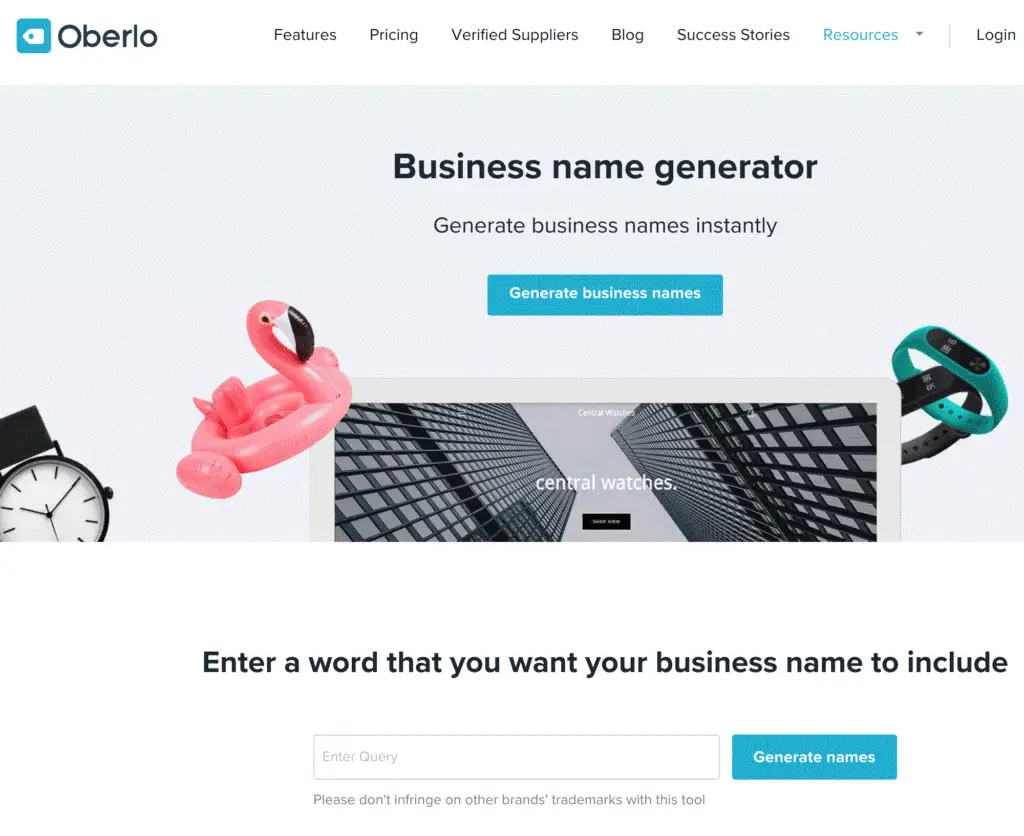 In Oberlo, you can get many names suitable for your business, just by entering a keyword which is relevant to your trade and click 'generate names". The page will display various names for your business to choose. By scrolling the options, you get a perfect name for your business. Oberlo is a free name generator; you can even specify the name search.
3. BRANDINGS: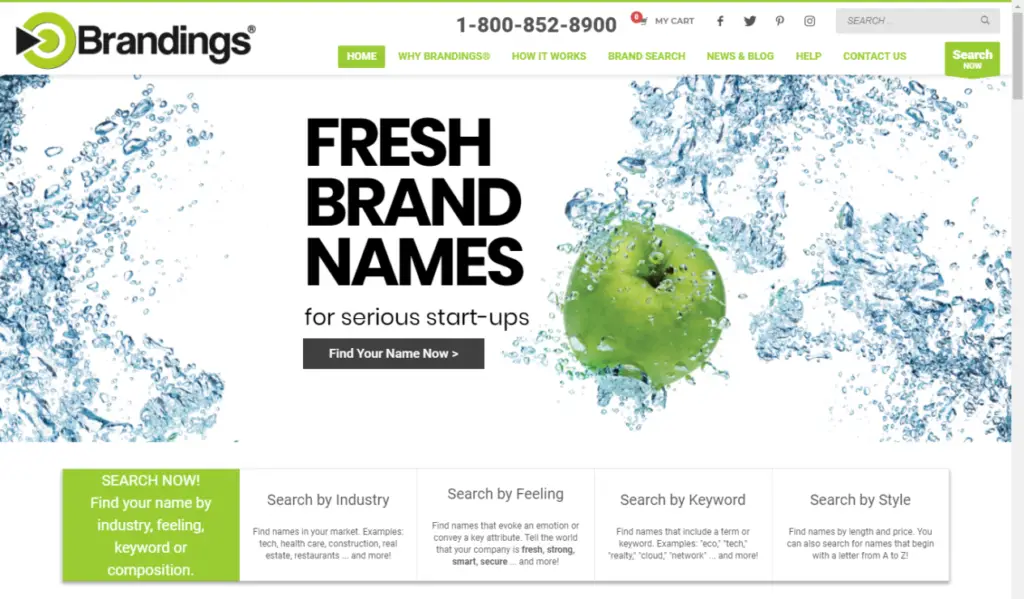 Brandings remain as one of the best name generators where there is a list of industries, hotels, sports, and even garden nursery names to choose. The site will also tell you why you select a name and how perfect it would be for your service. In this tool, it will be much easier to choose a name because of the option where you can divide the main section into sub-sections.
4. NAME MESH:

In Name Mesh, after you enter a keyword, a page will divide the categories as common, similar, fun, or new to make your job easy. In each group, there will be thousands of names present. The available domain will be in green color, and unavailable would be in red. If you want to check the available domain names, you can click the right side top to view "Hide Registered."
5. BRAND ROOT:

Brand Root offers you different options like trending names, industry terms, and random names just by entering the keyword. You can search the names cost-wise like best, most expensive, and prestige. There are many stand-out font sizes or logo to choose from.
6. WORDLAB:

Wordlab business name generator has more than 7 million names to choose. But the tool will not give a list, and you have to pick them individually as per your choice. It offers you an option 'Get Name' to select a unique name for your company.
7. FRESH BOOKS:


If you want to visit Fresh Book pages, you have to click 'Let's Get Started.' You have options for creatives & marketings, legal services & business services, trade & home services, and information technology. After selecting the specific choice, enter the keyword. Then you can notice some brand names. Once you choose the brand, its name will appear on a new page in a vibrant rectangle.
8. MITHRIL AND MAGES:

The name generator Mithril and Mages have different categories and subcategory names to choose. You can even pick names from options like street names, criminal history, fantasy names, and even more.
9. PANABEE: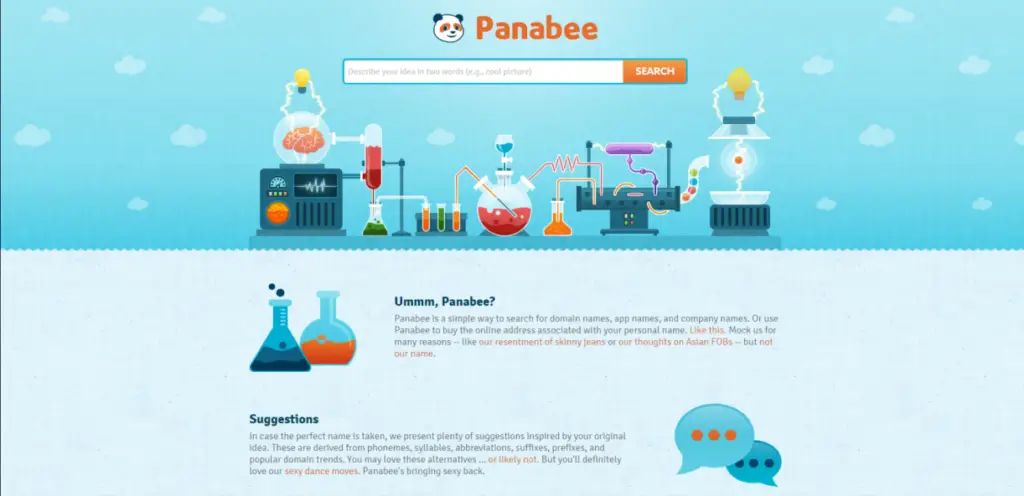 Panabee is one of the unique name generators which have the option to see if your name is already available on social media. Panabee works professionally by creating a name either with two keywords or through elimination or doubling of alphabets. The brand name in this site is trending for its speed, easy-of-using, and the simplicity of the interface.
10. NAMESMITH: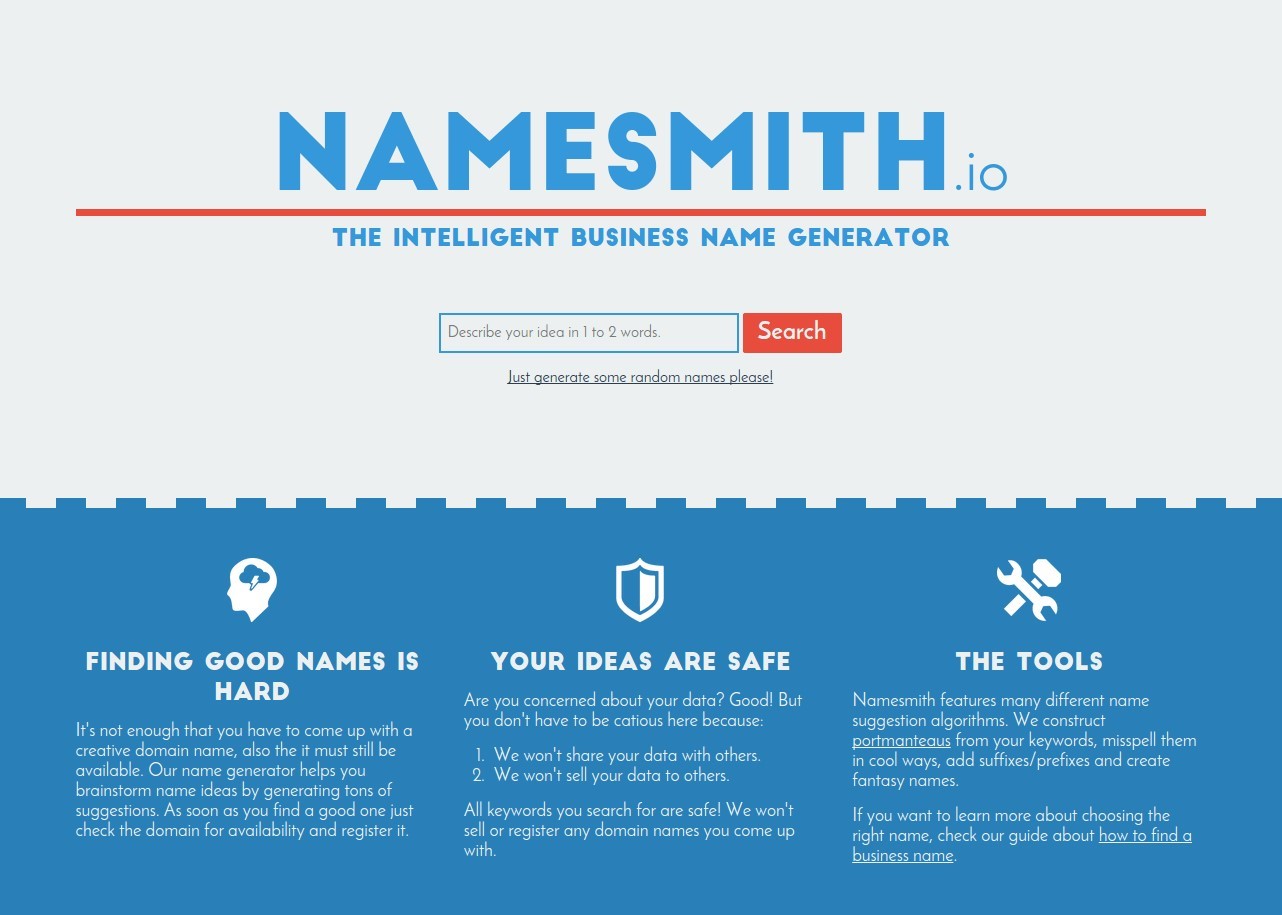 Namesmith name generator allows you to add up to 5 keywords in your domain name. With the terms, the generator will show the correct keyword and some other modifications as well. You have to purchase the domain name on GoDaddy. This tool will construct your blend with two extra terms from firm selective keywords and provides you with a catchy brand name.