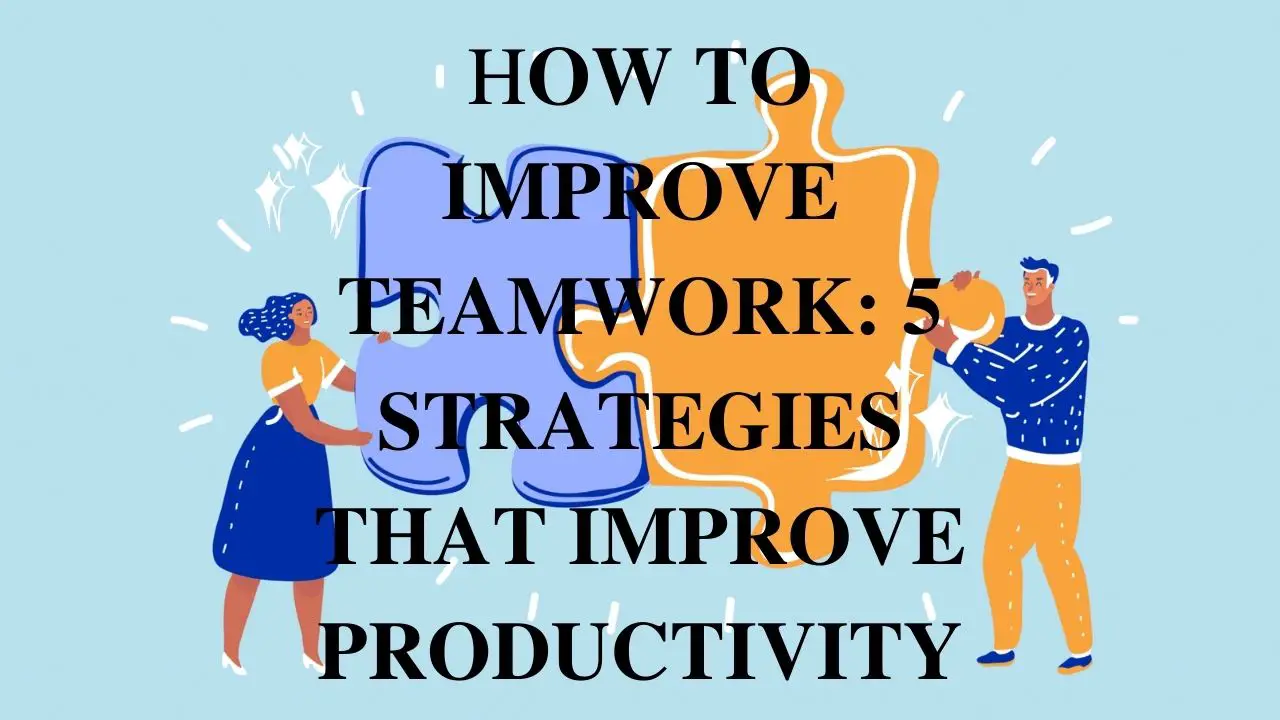 Therefore, it is convenient to establish strategies aimed at how to improve teamwork and thus achieving the most demanding objectives. Therefore, it is convenient to establish strategies aimed at how to improve teamwork and thus achieving the most demanding objectives.
How To Improve Teamwork
Teamwork is far from an exact science. You will not find anyone who can give you a recipe that when applied solves all problems. Each team leader needs to establish their own strategies and, more importantly, know very well all the workers in their charge.
Assigning tasks and roles based on skills and attitudes is also essential. In addition, communication must be fluid and everyone must do their bit to organize themselves and be aware of the process. To do this, it is a good idea to use task management tools such as Google Drive, Asana, Base Camp or OpenProject as well Klaxoon.
Team building activities for companies can be aimed at improving teamwork and productivity. It can be an excellent idea to dedicate a day outside the office and take advantage of nature to improve teamwork.
Strategies To Improve Productivity: 5 Examples
To form a cohesive, highly motivated team that is focused on the objective to be met and that is also capable of getting along both inside and outside the company, it is necessary to put some strategies into practice. We recommend you start with these 5:
Improves Communication
Companies tend to focus on external communication, but forget about internal communication. It is very important to establish and design a plan to improve dialogue between team members so that no one can say that they did not hear an important message. It is essential to establish the communication tools to be used email, calls, instant messaging, chat management tools such as Klaxoon… and the moments and messages for which they should be used.
Set And Communicate Common Goals
Setting common goals is a great help for teamwork. In addition to achieving the expected results for the smooth running of the company, it is necessary that the workers also meet their own professional goals.
Delegate And Rely On The Abilities Of The Other Team Members
If you manage to put this strategy into action, it means that you have a team made up of the right professionals. Think plural.
Start A Group Coaching Program
Look for an experienced professional coach who can start a program with organizational dynamics that strengthen the company culture and get all team members involved.
Promotes A Sense Of Belonging
This strategy will be much easier to implement if team members maintain constant communication and share goals. With that base, the leader must be able to generate balance and unity among co-workers. It is essential to create a positive company culture in which each person is aware of the important events in the lives of colleagues. This greatly improves the personal relationship and the workflow will be more enjoyable.
In addition to these strategies, remember that your co-workers have a life outside of the office that they need to balance their work-life with. It allows spaces and moments for each facet, favors continuous training and mentoring programs within the office itself. Teamwork has multiple benefits for everyone.