Finite element analysis software is used to computerize your product's design so that you can predict how it will work in real-time. This type of software helps to stimulate the behavior of designs you have in mind. Solve complex engineering problems with the help of finite element analysis. Predict what will happen when the software comes to use.
1. SU2
Assess the safety and reliability of products with the help of SU2, which is a finite element analysis software. It is a free open source software. This computational analysis tool has made engineering easy. Use this tool as a foundation for your research. Use the documentation and tutorials available to learn more about this software. This software tool is available in Python and C++ languages. This software solution acts as a good coding base to create simulations. This software is of great use for the aeronautical and automotive industries.
2. OpenFOAM
OpenFOAM is a finite element analysis software that is free and open-source to use. This software is computational and runs on Linux, Mac operating system, and Windows 10. Simulate any environment practically with the help of this software. It tests automotive designs and other products without creating physical prototypes. This software supports mesh generation for complex geometries, and it supports fluid dynamic models too. Analyze the modeling and thermal properties of a system. You can try out the trial version of this software. Get excellent support and training to use this software.
3. SimScale

Validate your designs with the help of SimScale finite element analysis software. Improve the efficiency of your product by testing it through a simulation. Work with all 3D files of CAD system as SimScale supports them. This software is easy to set up. Anyone can share and collaborate on their projects with the help of this software. No installation is required to use this software. Get software updates automatically. Save cost with this software's help as it saves hardware costs of buying parts to make your products. Save maintenance cost, as you do not require maintenance for this software.
4. COMSOL Multiphysics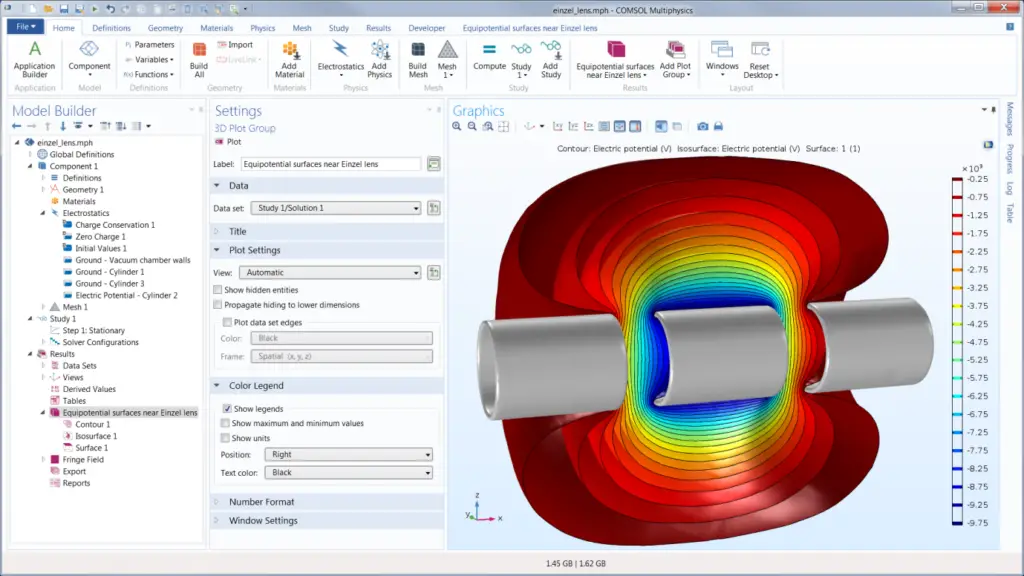 COMSOL Multiphysics is a simulation software that helps to model designs. It helps in engineering, manufacturing, and research fields. Turn models into simulation applications. Use add-on modules to expand the functionality of your simulation. Understand the operating conditions of your models and analyze their physical effects. Import all standard CAD files into this software to repair and defeat geometries to edit your design. The built-in equation interpreter helps to interpret expressions to generate numerical models easily. Automated and manual meshing options are available in this software. Various visualization options are available. Compute average, minimum, and maximum values easily.
5. IVRESS

IVRESS offers an integrated virtual environment that helps developers to create an interactive environment to stimulate their designs. This software contains a library of pre-built objects that makes your task easy. Various tools are available for the selection and manipulation of your design. Texture mapping and transparency features are available to make the design look more realistic. View models from every side and use spatial navigation control to navigate through your model. Users can Model objects with joints, cams, or gears. Engineers use this all-rounder program to study fluid and gas interactions.
6. Altair HyperWorks Suite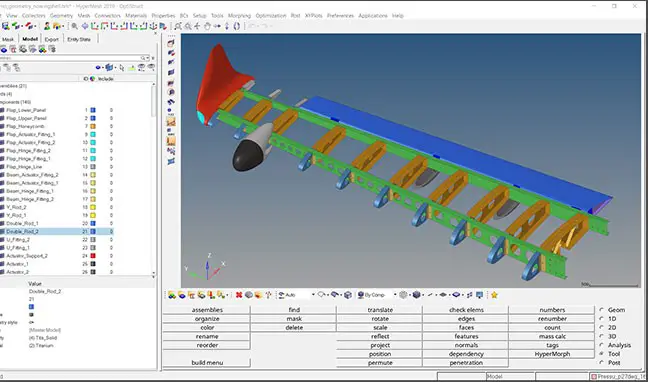 Altair HyperWorks is a simulation platform that offers the best technologies to design your models. It optimizes the performance of your product and makes it efficient. Watch a video to learn more about this solution. This software uses advanced mesh modeling technique like HyperMesh in it. Modulate material properties like density and composition with the help of this software. HyperView is available to provide powerful visualization techniques. The environment created for simulation is accurate in this software. Use advanced fabrication options available to stimulate the process with accuracy. Automated reporting is possible to maintain documentation of the simulation process.
7. RoboLogix

RoboLogix is a finite element analysis software that is user-friendly to use. Get a 30-day free trial of this software to use it and buy its paid version online. It allows real-world simulation of designs to be possible. Test programs and debug them easily with the help of this software. Perform robot simulations to verify cycle time and throughput. Compare programs to optimize cycle times. The automation of manufacturing processes allows users to gain practical knowledge about the product. Interference checks and collision detection is automated.
8. Advanced Simulation Library

Advanced Simulation library is a finite element analysis software that reduces potential errors in your product with simulation. A range of features are available in this software, so solve anything like fluid flows, solid mechanics, and elasticity. Use C++ to work with this software. Deploy this software on a variety of architectures. The user gets to know what happens in every step of the simulation. It allows the user to think about the assumptions and approximations made. Users can customize the functionalities of this software. Generation and manipulation of geometric primitives are easy.
9. Elmer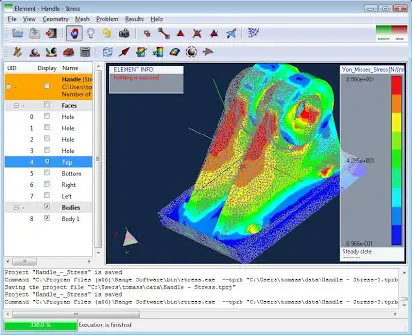 Elmer allows you to run Finite Element Analysis(FEA) on systems. Use this software to solve problems like fluid, heat, and electromagnetic factors. This software is free to use and modify as its source code is open on the internet. Get documentation with this software that will guide you to use this software. The user 9interface is easy to understand and use. Elmer is entirely stable, even during complex simulations. Get an overview of the capabilities of this software through a slideshow. You can also find the temperature distribution of metal flow with the help of this software.
10. Ingrid Cloud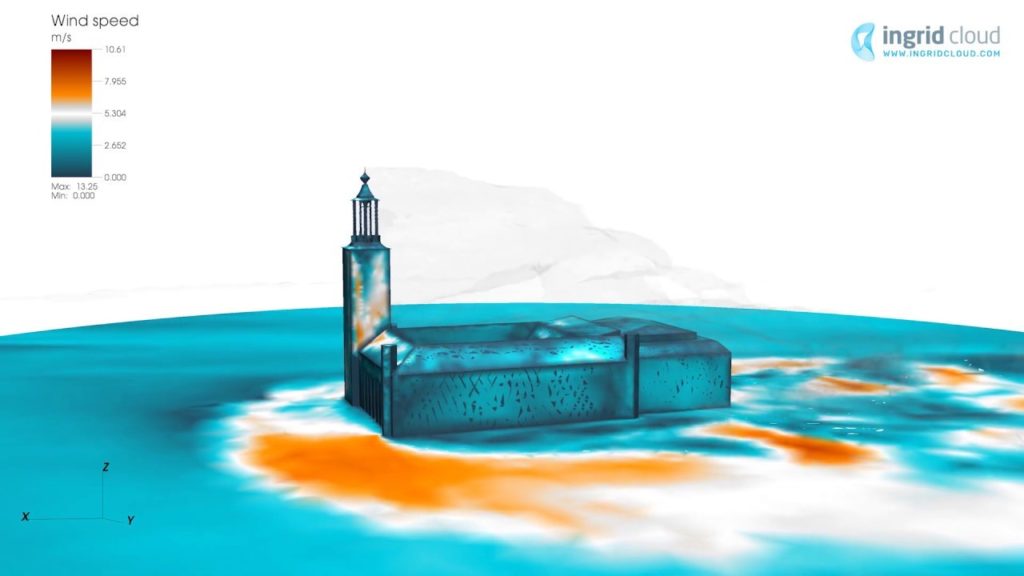 Ingrid Cloud helps to make wind simulation easy. This finite element analysis software is easy to use and gives an accurate simulation of winds—pay per simulation you use or pay for the monthly subscription. You will find sample simulations in this software to work. This software supports eleven different file formats like STL, STEP, and many more. Set parameters and run the simulation. It will take a few minutes to give the result, and you can minimize this application to run it in the background. You will get an email to notify you when the simulation is ready. Get a report of your simulation and order extra services to get assistance in interpreting the report results.