Image stitching software helps to combine multiple images with overlapping fields to make a panorama. Combine multiple images to get a high-quality image using this software. Many cameras in recent times can stitch their photos internally and do not require such software. This article describes the top 10 image stitching software.
1. Hugin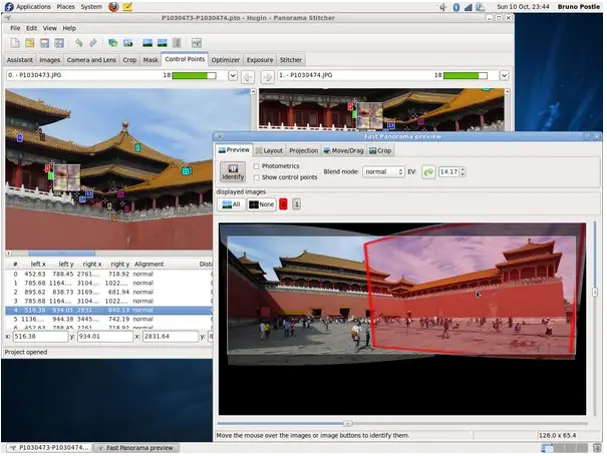 Hugin is an image stitching software that you can use easily. This cross-platform software uses various panoramic tools to perform image stitching. Assemble many photos to make a panorama using this software. You can stitch pictures that overlap with the help of Hugin. This software has many versions, and its latest version was released in 2019. Use this software for general use to stitch images together.
2. Autostitch

Autostitch is a panoramic image stitching software that automatically recognizes images that match. Create panoramas without any user input. This software is easy to use. Select some photos to stitch together, and this software does the rest of the work. Get panoramas from your digital photos. Get a free demo version of this software in Windows and Mac operating systems. This software uses advanced blending algorithms to stitch photos together.
3. Image Composite Editor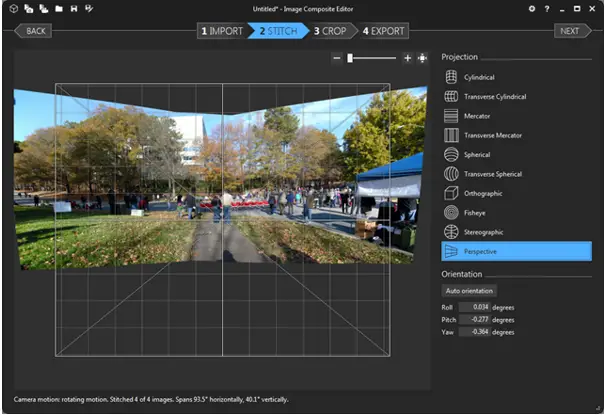 Image Composite Editor helps to create panorama images quickly. The configuration options include the stitching method and the cropping area. Export the image you stitch in different formats using this software. There is no limitation in image size. This software is great for beginners and contains several stitching methods. You can change the projection after stitching by using the arrow cursor on the grid.
4. Panorama Stitcher

Panorama Stitcher is a stitching application for Mac. This software automatically aligns photos. Planar stitching for scanner and maps is available in this software. Spherical stitching for the rotating camera is also possible. This software handles color accurately. Drag and drop images into this software to start stitching. An automatic cropping algorithm is there to make stitching easy. You can import and export an image of any file format.
5. Panoweaver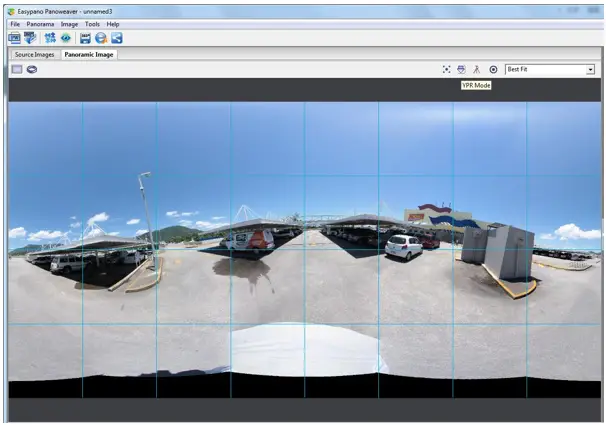 Panoweaver is a photo stitching software that stitches images to make high-quality panoramas easily. This software is useful for web designers and professional photographers. This software supports many types of cameras. You can get a drum image, full-frame image, and full circular image using Panoweaver. Windows and Mac operating system supports this software. You can download plugins of various languages to use in this software.
6. ArcSoft Panorama Maker

ArcSoft Panorama Maker is a simple program for users to convert multiple images into a panoramic image. The software contains information on how to make panoramic images from various photos. Users can manually adjust the alignment points to stitch images. This software supports various panoramic layouts like vertical and horizontal layouts. Users can quickly locate the images they want to stitch from this software.
7. PTGui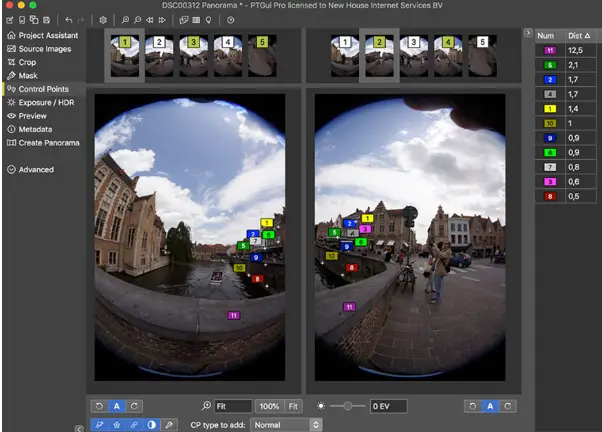 PTGui is a stitching software that is available for Windows and Mac operating systems. This software is fast and can stitch images up to 1 Gigapixel. Stitch multiple rows of images together using this software. This software supports all lenses. This powerful software helps to create perfect panoramas. View spherical panoramas using this software on your computer. You can view panorama embedded in a webpage interactively. This software supports high dynamic range photography.
8. Kolor Autopano

Kolor Autopano is an image stitching software that can simply create spherical type panoramas. The tutorial is available in this software to show the features of Autopano. It also shows how you can use this software to stitch images. Preview the stitching and edit control points for stitching images. Get panorama image of 8 bit, 16 bit, or 32 bit using this software.
9. PhotoStitcher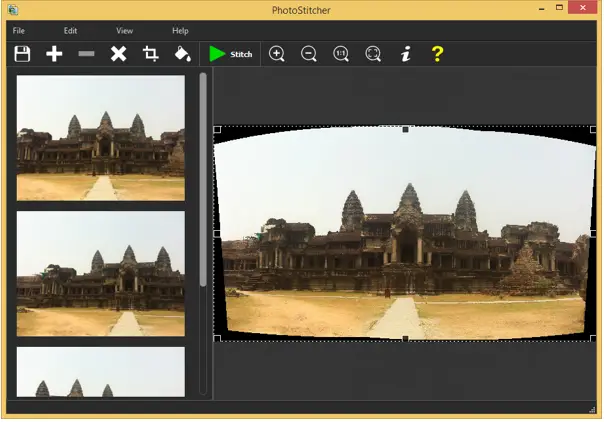 PhotoStitcher helps to stitch your photos together automatically. Download the demo version of this software for free or purchase the paid version to enjoy more benefits. This software combines overlapping pictures to give a panoramic image. View the tutorial available for this software to learn how to use the features in this software. Combine pictures of different resolutions and different shooting angles to get a panorama image.
10. iFotosoft Photo Stitcher

iFotosoft Photo Stitcher helps to stitch images together. Take your images in the camera or scanner and use it in this software. This software supports many image formats and camera types. Use different stitching techniques to do what many cameras cannot do. Create spherical panoramas of high resolution using this software. This software uses an automatic algorithm to stitch images together.