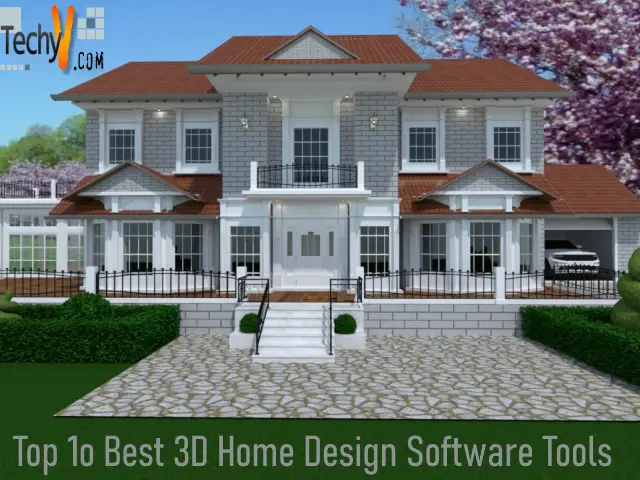 Home Designing, called Interior Designing, is an art of enhancing the interior of any building to make it look more attractive and healthy. It is the role of the interior designer to design the interior homes and buildings. The interior designer plans designs and works accordingly. There are several specialties in interior design, like residential, commercial, theme and amusement park, museum, exhibition design, etc. There are also several courses available that teach about interior design. Additionally, there are courses of interior architecture full-time for three or four years. The following are the top ten best 3D home designing software tools with their features.
1. Home Designer Pro:

Home Designer Pro is one of the best 3D home designing software tools. This tool is specially developed for professional use. It can be used for home design, remodeling, interior design, and cost estimation. It has a large set of templates, including landscaping, decks, patios, and pools. It incorporates several manual framing tools, like joists, rafters, beams, posts, and many more. Additionally, there are multiple manual roof tools, manual ceiling planes, layout sheet, wall construction method, advanced cabinet tools, advanced CAD tools, advanced dimensioning tools, saving snapshot materials lists, custom watermarks, terrain and site plans, cross-section views, advanced stair tools, etc. This software tool is available at $495.95.
2. Sweet Home 3D: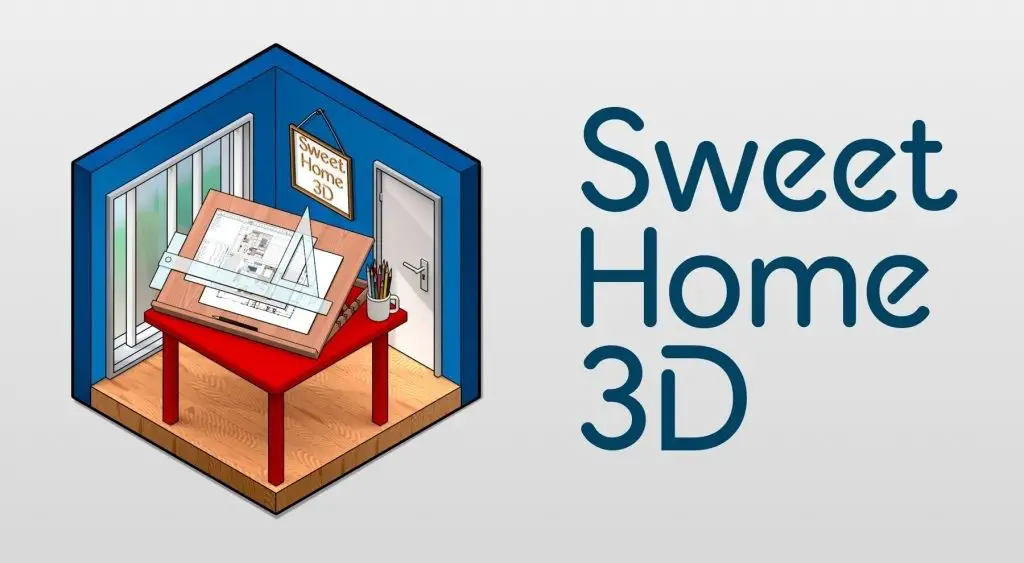 Sweet Home 3D, as its name suggests, is another best and fully-featured software tool specially used for designing homes. This software is compatible to install on Microsoft Windows, macOS, Linux, and Solaris operating systems. Additionally, it also supports an online version from any browser supporting Java. It is an open-source application licensed under the GNU General Public License. The features of this application include drawing walls, inserting doors and windows, adding furniture, etc. Users can also adjust the thickness, can change color, texture, size, location, and orientation of furniture, walls, floors, and ceiling. This software tool can create photorealistic images and videos.
3. Space Designer 3D: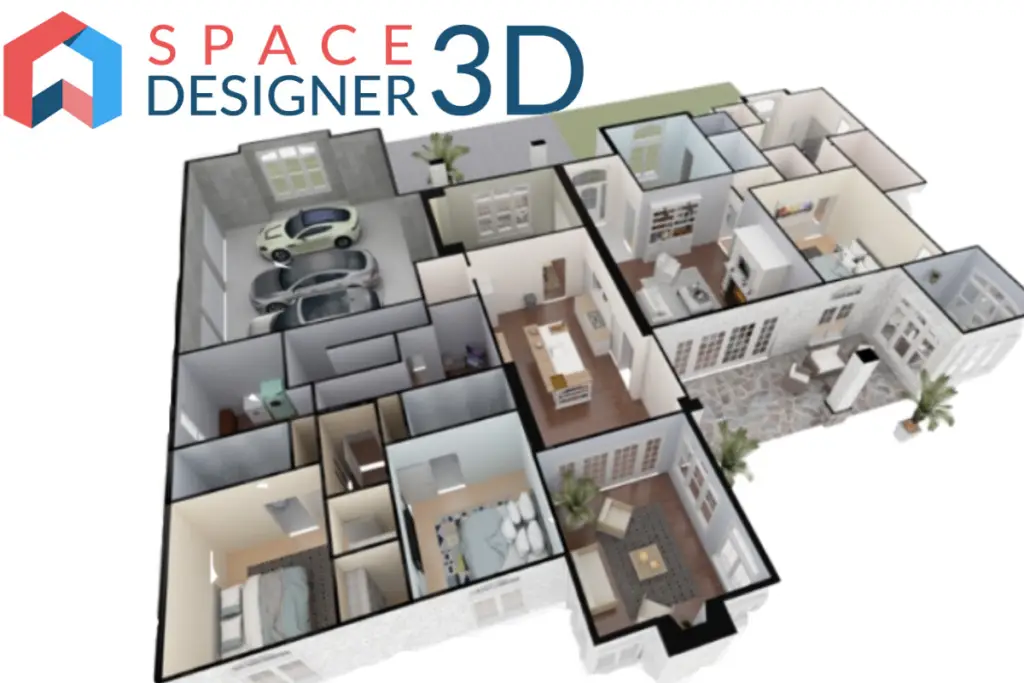 Space Designer 3D is another most popular application for home designing. This application is a cloud-based tool with multiple revolutionary features incorporated in it. It is specially developed for professionals to design home and office floor plans. Space Designer 3D application is best suited for all sizes of businesses. The features of this software tool include customizable branding, data visualization, database access, eCommerce integration, mobile integration, quote management, social media integration, graphical data representation, etc. It comes with Starter and premium packages. The starter package is available at $1,290 per month, and the premium is available at $1,600 per month.
4. Homestyler Mobile:

Homestyler Mobile is yet another fully-featured and robust application for designing home. It is the most flexible and convenient application, and users can design anywhere and anytime. It is smarter and easier to use than other applications. Users just need to snap a photo of their rooms and switch it to the 3D perspective view. This application is an engaging platform and allows users to share projects with millions of talented stylers across the globe. Users can decorate any place with high-quality 3D models of real furniture products. The features of this software include 2D/3D floor plans, visualization, furniture, etc.
5. Chief Architect Planner:

Chief Architect Planner is another professional software tool used for designing home decors. It incorporates a large set of revolutionary features in it. The features include creating rooms, modifying walls, adding and editing objects, creating camera views, chief architect sojourn, customizing finish materials, sharing projects, etc. This application is compatible to install on Microsoft Windows and macOS operating systems. It comes with a complete training suite, including video tutorials and documentation. Users can also import the room planner designs on the cloud and then import them into the Chief Architect tool. It is a mobile-friendly application. Users can manage and share 3D viewer models on social media, including Facebook, Twitter, etc.
6. BIMx: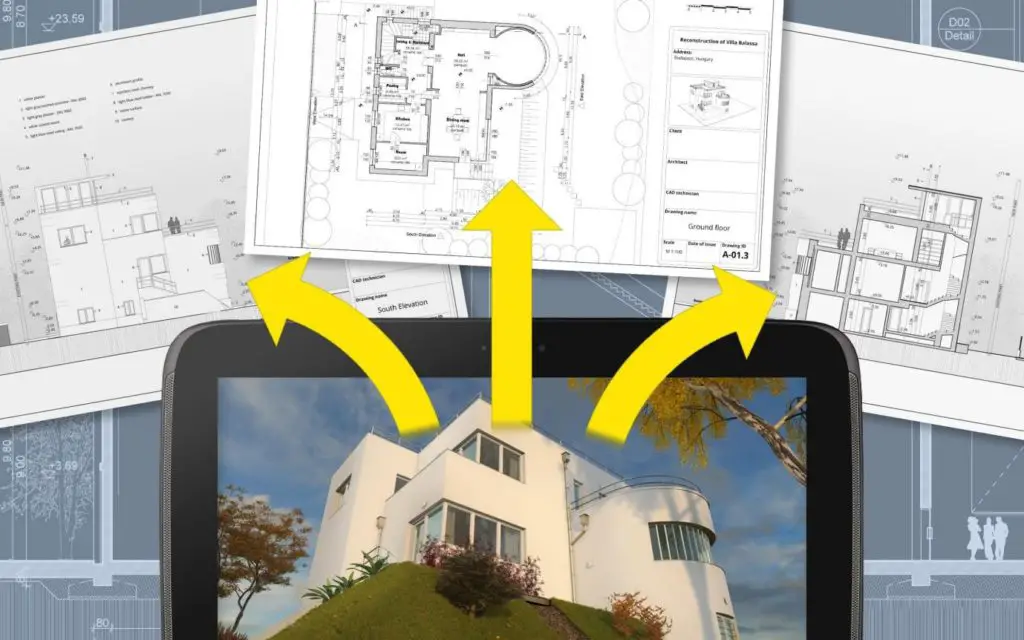 BIMx stands for Building Information Modeling. It is one of the most robust and powerful modeling applications. It is easy to use, user-friendly, and mobile-friendly user interface. The features of the BIMx include superfast 2D documentation viewer, Fly and Walk mode, gravity and egress recognition, tracing 2D drawings on 3D, photo-realistic mode, stereo 3D mode, Google cloud print support, finger controls, option to access Hyper-model element, presentation mode, measuring on 2D drawings or directly in a BIM model, real-time 3D cutaway, access to any building component, hyperlinked 2D & 3D, etc. The BIMx model is free to use. The latest version of BIMx, BIMx Pro, requires the amount of $49.99.
7. Live Home 3D: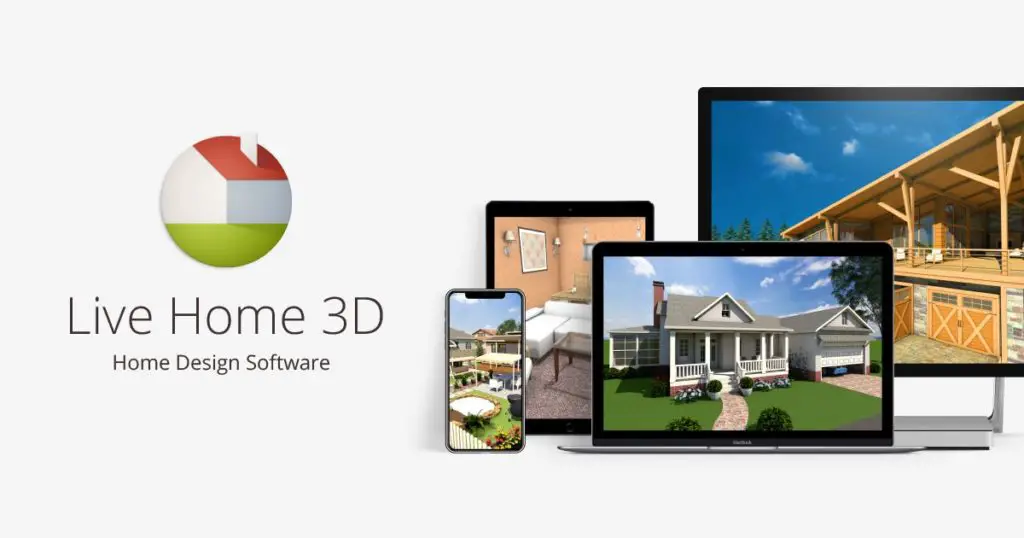 Live Home 3D is another powerful home designing software tool. It is specially developed for macOS operating systems. There are intuitive drafting tools that enable users to draw 2D floor plans easily. There is a block tool that adds balcony, porch, or other complex building elements to a project. Another tool is a custom roof tool. It adds multiple roofs of any size and shape to the home design project. The floor and ceiling tool enables users to draw floors and ceiling quickly and simultaneously. Additionally, it also incorporates wall panel, opening, and niche tools, interior elevation views, annotation and dimension tools, split mode, printing elevation view, etc.
8. SkyCiv Structural 3D:
SkyCiv Structural 3D is another professional home design software tool. This application is best suited for mechanical, structural, and other engineers across the globe. It is a cloud-based application used for modeling, analyzing, and designing complex 3D structures. There is a training module offered. It offers live online sessions and documentation for training. The features include 3D modeling, collaboration, design analysis, mechanical, 3D rendering, shear force diagram, stress analysis, beam section, section library, preset materials, BMD, SFD, etc. SkyCiv Structural 3D offers a free trial period for a specific number of days. Once the free trial period finishes, users need to subscribe to a monthly plan of $79.00.
9. HomeByMe:
HomeByMe is an online home design software tool. It incorporates revolutionary 3D modeling features. This application is easy to use and has a user-friendly interface. It allows users to create floor plans in 2D and furnish it in 3D. Users can import floor plans, crate rooms, add windows, insert doors, and then can add floors stairs to homes. There are several tools that enable users to style their homes using furniture, lighting fixtures, rugs, and many more. The features include a curated gallery of images, more than 20,000 products to furnish projects, amazing HD images, a 360-degree angle, etc. There are three plans, Starter, One-Time, and Unlimited.
10. Roomsketcher: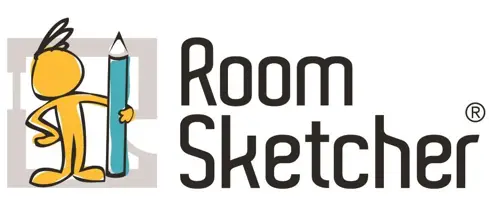 RoomSketcher is also the most used and fully-featured application for designing homes. This application is easy to use and has a user-friendly interface. It enables users to plan and visualize home designs. Also, they can create floor plans, furnish and decorate, visualize in 3D, and many others online. For creating floor plans, this application has a drag and drop interface. It makes it easier for professionals to draw walls, add windows, doors, and stairs. In the feature of furnishing and decorating, users can add flooring, wall, ceiling, etc. with different colors, materials, and layouts. Users can create stunning high-quality 3D floor plans, 3D photos, and 360 views.