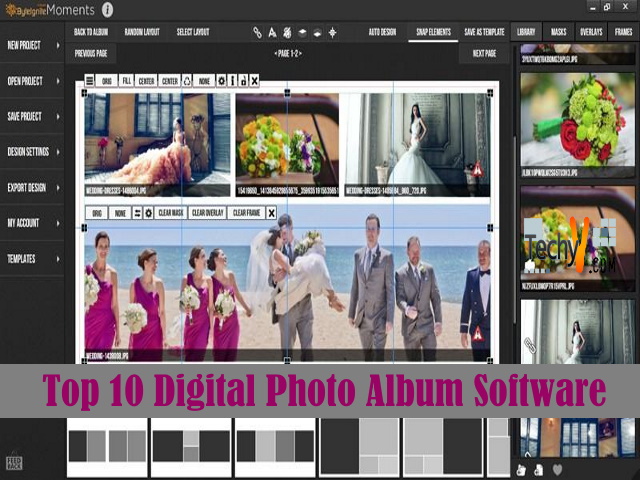 Digital Photo Album Software helps to manage digital apps. The software has taken the place of physical photo albums. These tools provide various features like product catalog, editable templates, printing ready outputs, discounts, offers. It allows you to create your image books. Top 10 Digital Photo Album Software:
1. FlipHTML5
It is one of the best Photo Album applications. It supports photo album with an elegant reading interface. Apart from a photo album, it works for other purposes like flipbook maker, pamphlet maker, brochure maker, and so on. It offers a collection of features, such as multimedia, animations, templates, backgrounds, layouts, themes, free online Hosting service, Animation Editor, notes, annotations, text version, and many more. It helps to create Magazines, Catalogs, etc. It provides a user interface in multi-languages. It can run on the Windows systems and Mac OS. Five plans, the first is free, and the others are Pro $15 per month, Gold $29 per month, Platinum $299 per year, and Enterprise $999 per year.
2. Adobe Bridge
The Best Digital Photo Album Software is now freely available. Just Go, and Download. It Supports batch processing, centralized color settings, metadata generation, Drag-and-drop file flexibility, HDR images, HIDPI displays, Retina, cache management, and stack panoramic. It offers watermarks, color preferences, team assets, batch edit photos, On-demand thumbnail, rich previews, filters, collections, PDF contact sheets, labels, keywords, ratings, Photo Downloader, and search. It allows you to make portfolios of photos. It has Help center and community forums.
3. Design'N'Buy
The photo album making software has personalized photo albums. It offers management panel, editable templates, printing ready outputs, discounts, offers, pre-decorated templates images, and many more. It also provides photo boxes and editable text boxes, different backgrounds, page layouts, margins, controls, URLs, and analytics. It gives live training, video tutorials, help desk, email, and call services. You can go through testimonials, case studies, webinars, eBooks, and featured videos. You can even ask for a demo. The digital tool offers two plans. Hosted cost begins at $230 per month and on the Server.
4. Brush Your Ideas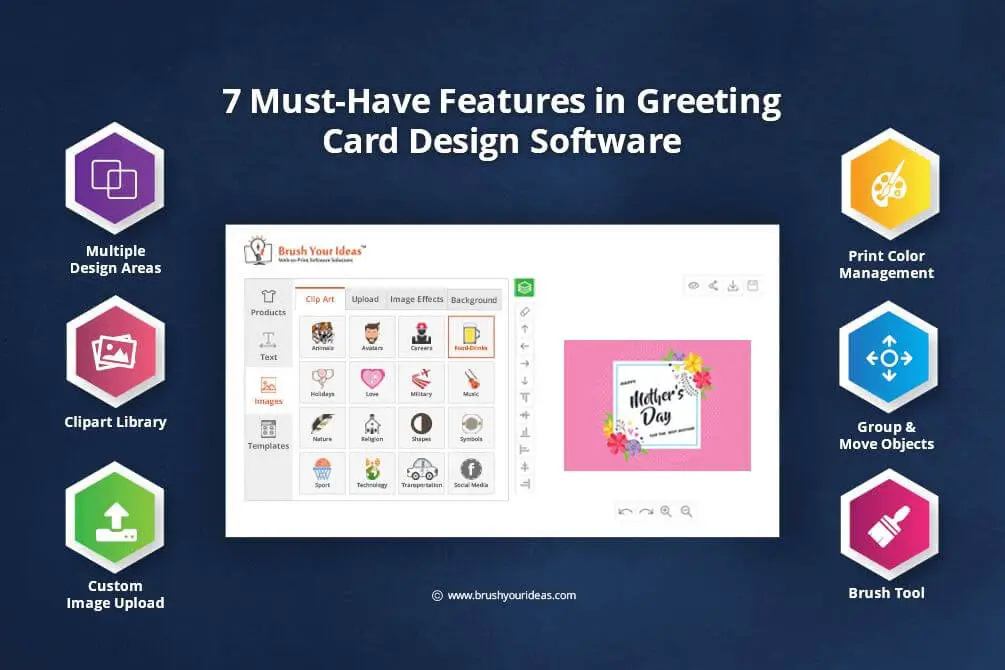 The photo album making tool helps to create photo albums and to add personalized messages in minutes. The user-friendly platform has connected with other applications like Magneto, WooCommerce, PrestaShop, etc. It offers so many built-in tools include brush tool, text, image, design, multiple printing method compatibilities, restrict editing, watermarks, editable PDF, Resolution warning, and many more. It supports freehand drawings. It provides three plans that depend on different platforms Magento $799 per year, WooCommerce $399 per year, and Shopify $299 or $399 per year.
5. Canvera
The photo album software has made for professionals. It helps to design your photo books. It includes design topics, marriage topics, template options, auto design features, plush leather, vintage wood, ultra, Arto, luxury celestial, super books, Indi pro photobooks, SH Photobooks, standard Plus. You can even find a photographer. You can make your photo website. It is available for Windows and iOS. For its pricing, you have to contact the vendor.
6. Fizara
The software has made for designing photo albums. While using this application, you can work on JPEG, PNG, GIF, TIFF, BMP, and Photoshop files. It offers hundreds of pre-designed layouts. It provides 1000+ graphics, 300+ background, and 600+ templates. It helps to check the resolution, upload images from computers and other social media sites. The application runs on Windows and iOS platforms. The products offered by this application are Photobooks, gift cards, different types of albums, such as Classic Cover, Cameo Cover, Frosted see, photo Panel, Metal cover, Acrylic Cover, Canvas Prints and photo prints. It provides video tutorials and user guides.
7. Fundy Designer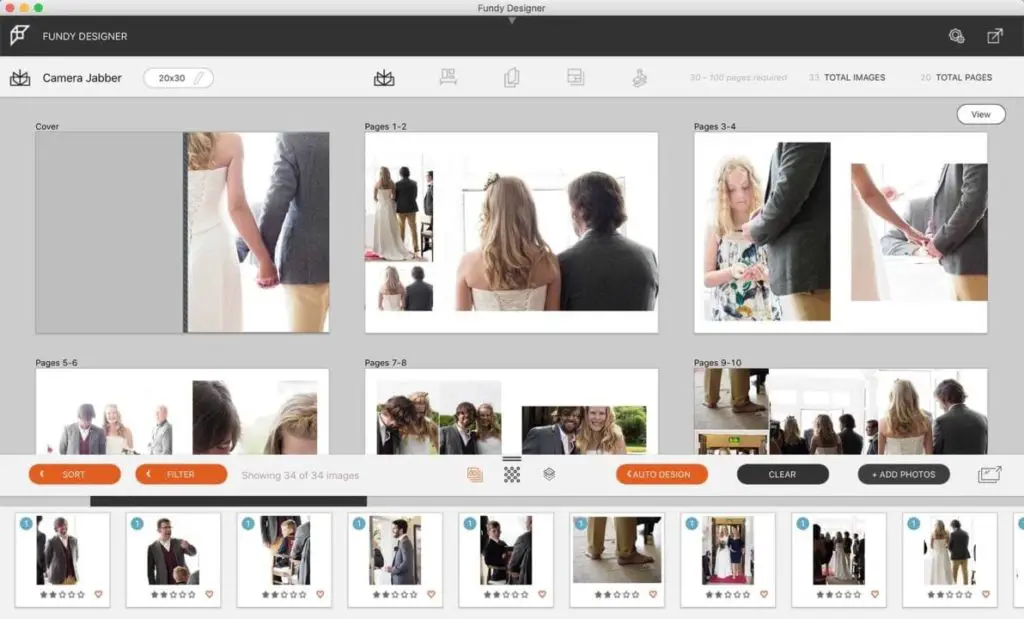 Fundy Designer has all the things required for creating different types of albums, such as flush albums, matt albums, and book signing, and so on. It offers over 150 lab sizes, slideshows, flipbooks, IPS tools, Wall art, magazines, cards, and design library. It supports online Proofing, Skin Retouching, one-click direct ordering, genres, and styles. It provides $15,000 templates and under-eye correction. It helps to preview canvases, metal, and frames. It offers a free trial. It gives manuals and webinars. It has three accounts, Lite $249, Album $349, and pro $449.You can pay through PayPal, credit cards, etc.
8. AlbumExposure
An online photo album tool helps to increase your efficiency in making designs. It offers various built-in tools, such as installed lab presets, editor, backgrounds, design templates, and more. The software has made for professional photographers. It supports split page view, image editing, album resizing, spacing control, umbrella view, auto design, export options, add text, drag-and-drop, frames, and so on. It gives tutorials for experts as well as for design studios. It offers a free trial for one month. Its paid plans are Photographer Edition $149 and Design studio Edition $250 per year.
9. SmartAlbums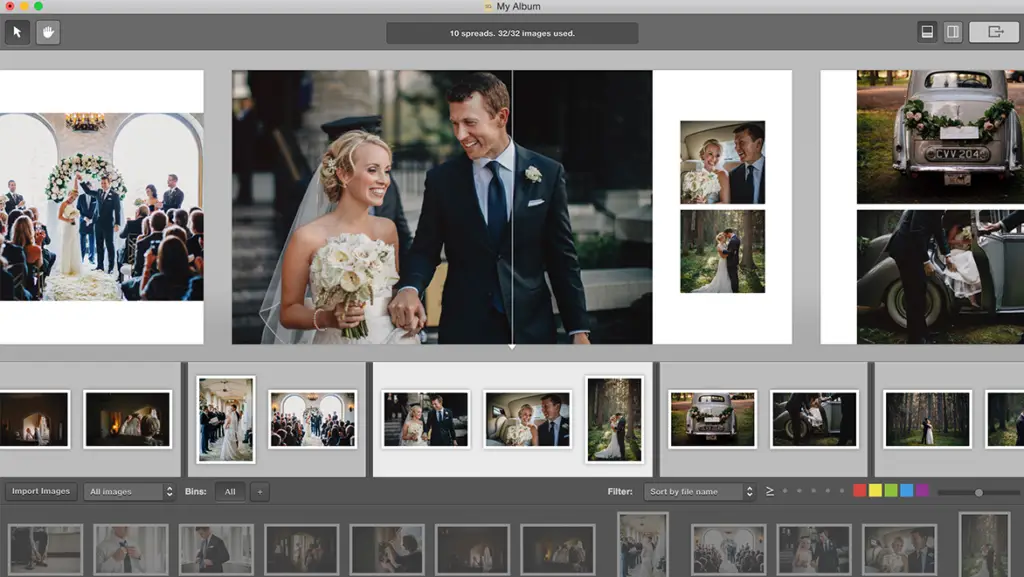 The Pixellu software offers thousands of pre-designed templates. While using this application, you can work with PNG, TIFF, PNG, and PSD file formats. You can export your files from Adobe Photoshop and Adobe InDesign. It supports cloud proofing. It gives support to SmartAlbums and SmartSlides. It also offers video tutorials. It provides a two-week free trial. You can even drag-and-drop your photos. The product costs $16 per month.
10. MAGIX
The digital photo album software allows you to create a digital collection of photos. It improves photography skills. It supports facial recognition. Its photo editing service is simple and easy. The products offered by this application are Xara Designer Pro X, Xara Photo Designer, MAGIX Photostory Deluxe, Summer Memories Manager, MAGIX Photo Premium, and more. It offers videos and music. It gives a free trial for one month. The product cost Rs 2,999.