Nowadays, you  do not need to have an expensive PC or gaming console to  dive into the magical world of games. You only  require your smartphone, and then you're good to go. There used to be  a time when video games  had only been limited to the closed nerd club.  However, nowadays, one-third of the world's population is into gaming, and the numbers  are increasing every year. And the reason is justified to be hyper-casual games. Don't know what a hyper-casual game is? Hyper casual games have made their way into the gaming world and are becoming everyone's top choice. They can be easily played on your smartphone, are easy to control without any tutorial, one gaming level lasts up to 1 minute, and they are highly addictive. Let us look at some of the top games which are influencing the industry.
1. Helix Jump
Just get to the bottom and win the game! Rotate the axis to make the ball fall but beware of the tricky side. It is simple and easy  yet challenging at the same time. Sometimes it will be hard for you to stop, while sometimes, you can  end up being frustrated. Its rich visual effect makes it way more appealing to gamers. Over 100M+ people have downloaded and completed the challenges.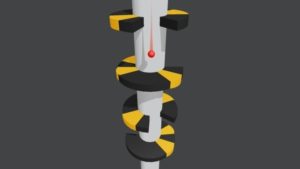 2. Rise Up
Protect your precious balloon from different obstacles because you won't get it back once it's popped! Push away the objects with your finger and let your balloon fly high in the sky. It seems pretty intense and challenging but  offers a sort of meditation experience at the same time. Apart from that, the minimalist graphics with pale colors perfectly fit the game concept. Over 100M+ people are already enjoying the game.
3. Candy Crush
I bet you must have played this game once in your lifetime. The levels are quite challenging as well as tricky at the same time. And  about the visuals, they are undeniably so tempting that they will make you drool over the gummies. Indeed, it will be hard to resist when you  get addicted to the game. So, don't  lose your way in the squishy jelly, and clear the levels with the flying gummies.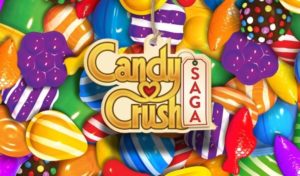 4. Fun Race 3D
Do you know about the American Ninja Warrior TV show? It's almost  akin to it. You need to cross the finishing line before your opponents reach. Many obstacles will come  your way, but you can easily avoid them after  becoming adept in managing the controls. Playing against your opponents and trying to beat them makes the gameplay even more competitive and exciting.
5. Crowd City
This game may look a bit complicated at first, but as they say, don't judge a book by its cover. All you got to do is control the crowd's direction that runs all over the city and gets other people to join it, making it a bigger crowd.  Seemingly, the concept is exciting but the visuals are not up to expectations. Yet, it has managed to make a place in the hearts of 100M+ people.
6. Crossy Road
Released in the year 2014, being  trendy even now is the best thing about  Crossy Road. Even after five years, the game still maintains its place in the charts of the most successful mobile games. In the game, you  get to play as a character that needs to avoid obstacles coming  on its way on the roads, rivers, etc. Just try it once, and in no time, you will find yourself addicted to this game.
7. Pac-Man
Pac-man, an iconic game launched by Namco in the year 1980, is all about Agility Mechanics that  requires making quick decisions and manoeuvring hand-eye coordination. You have to dodge the obstacles, chase the ghosts, collect items, and beat the mazes. As you  level up,  the speed will keep getting harder based on the number of things you have collected. So, hurry up and complete the challenges  to earn rewards.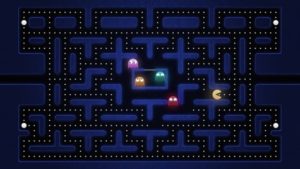 8. Merge Mansion
If you love puzzles and solving mysteries, you must absolutely try this game. You will find different types of secrets in every corner of the Mansion. Combine the related objects and win amazing rewards in return. This game never gets boring but exciting as  you proceed further. Discover, merge, decorate and win.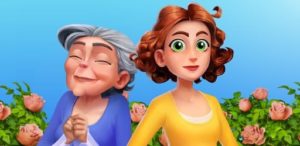 9. Words with Friends
Words with friends is all about brains and challenges. Expand your vocabulary and sharpen your wit by playing the game with your friends or alone. Complete the challenges and earn exciting rewards in order to unlock new levels. It also has six languages so you can play accordingly by keeping in mind  your preference. You can even try new styles of frames for your profile and that would make it look alluring.
10. Flappy Bird
This game keeps you busy and lets you  move on a track and avoid upcoming hazards. It's an excellent game if you want a classic game with an upgraded version. Keep beating your high scores and you can always earn unique rewards. It can be a good time killer if you're too bored with your tedious routine or even if you are waiting for something, you can choose to play it.