Farm management software helps you to analyze the activities of your farm easily. Manage planting, irrigation, fertilization, and other activities using this software. Track input quantities of materials you use for farming and maintenance costs for managing your farm. Improve the efficiency of farming processes using such software and manage farms easily. Earn higher profits with the help of technology.
1. FarmERP

Transform agriculture into a technology-based system using FarmERP farm management software. This software platform is advanced and globally used by farmers. It helps in the management of financial data and analysis. Inventory tracking is possible too. This software is highly scalable and supports business decisions. Customize this software to adapt to your business requirements. Integrate this software with smart devices easily. Keep track of the information of farmers using the unique id given to them. Maintain a history of daily operations and practices adopted in farms. Get higher accessibility to this software through the mobile application. Increase operational efficiency and control farms in remote areas.
2. Trimble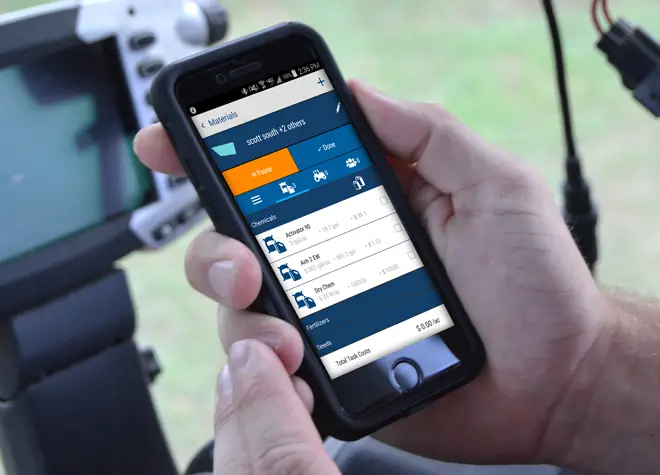 Use Trimble as a Farm management software to save time as sharing data related to farm across all devices is easy now. Eliminate dual entry, and this helps to manage all farm-related data easily. Improve the efficiency of farming by automating all processes. Workflows work smarter now. Make decisions to make improvements in your farming techniques. This software synchronizes data automatically and helps to make data entry easier. It helps to reduce human errors. Track your cost and make intelligent decisions to drive profits.
3. Agworld

Agworld is a farm management software that is independent and used globally. Get to know about this software using a 7-day trial. This software is easy to use on mobile devices such that you can access it from anywhere. This software works offline too. Get your data stored in the cloud and access it conveniently from any device using your account. Connect with Agronomist as everyone can see your updates using Agworld. Get recommendations on pesticides to use for your farming. Get an overview of the financial plan for the year using this software. Make reliable reports with the help of this software.
4. AgriWebb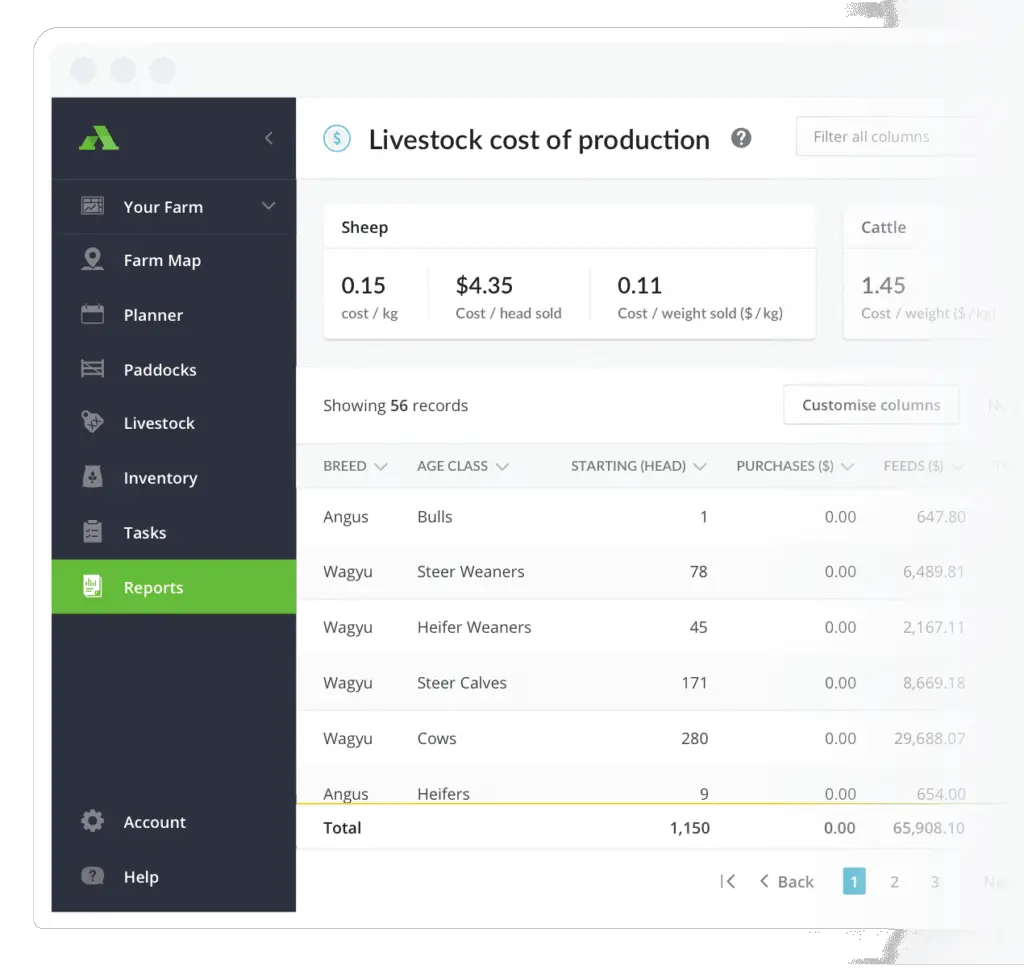 Use AgriWebb in any Android or iOS device and get benefitted. Livestock farmers earn better profits using this software. This farm management software helps to keep track of medicine given to the animals on the farm. Get the free trial of this software by entering the email address. Use this software offline and capture records easily. This software is cloud-based and synchronize your data with any web application for analysis and reporting. Get a picture of the farming operations that you perform. Make informed decisions from the study you make. Use this software as a farm-mapping program too. Get the digital version of your farm ready easily.
5. Granular

Grow your farming business using Granular. Get a demo of this software and try out the features. Use the data-driven crop models in this software to maximize yield. Improve communication between your team and increase efficiency by measuring the profit you get from farming. Simplify the research on farmland. Monitor all operations using high-frequency satellite imagery. Get a weekly list of fields in which you need to spend more attention. Make decisions as this software answers all your questions. Trainers are available to help you in the initial setup of farming by giving live training.
6. Agrivi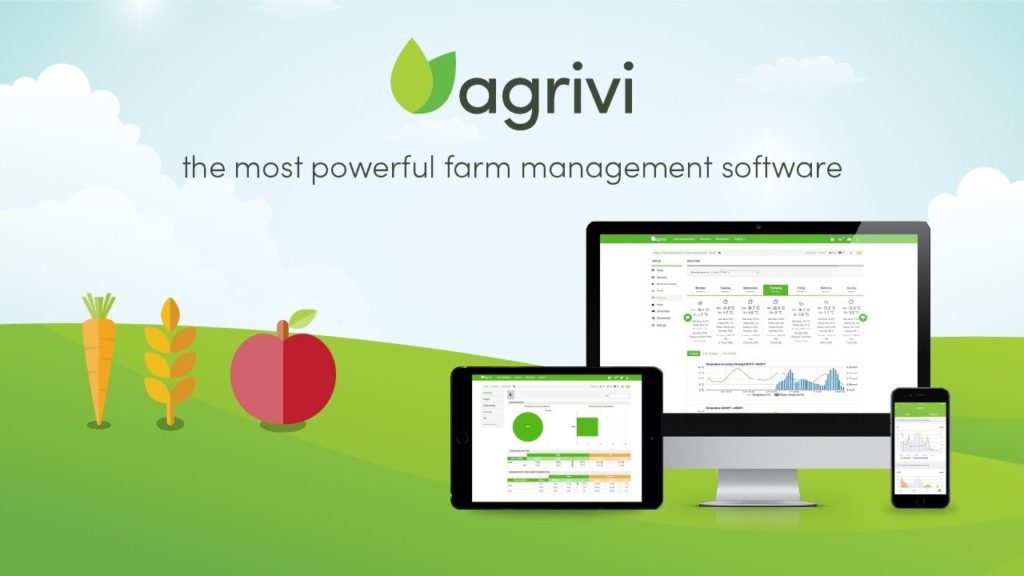 Agrivi is a farm management software that is powerful and simple to use. Plan and monitor all your activities using this software. Manage all the farming operations like irrigation, harvesting, and fertilization in a few clicks. This software contains powerful analytics such that you can make the right decisions at the right time. Get alerts if there is a risk of pest ad. This software includes advanced pest detection algorithms. View the performance of your farm using analytics. Use the agriculture knowledge provided by this software to plan your farming to ensure higher yield.
7. FarmLogs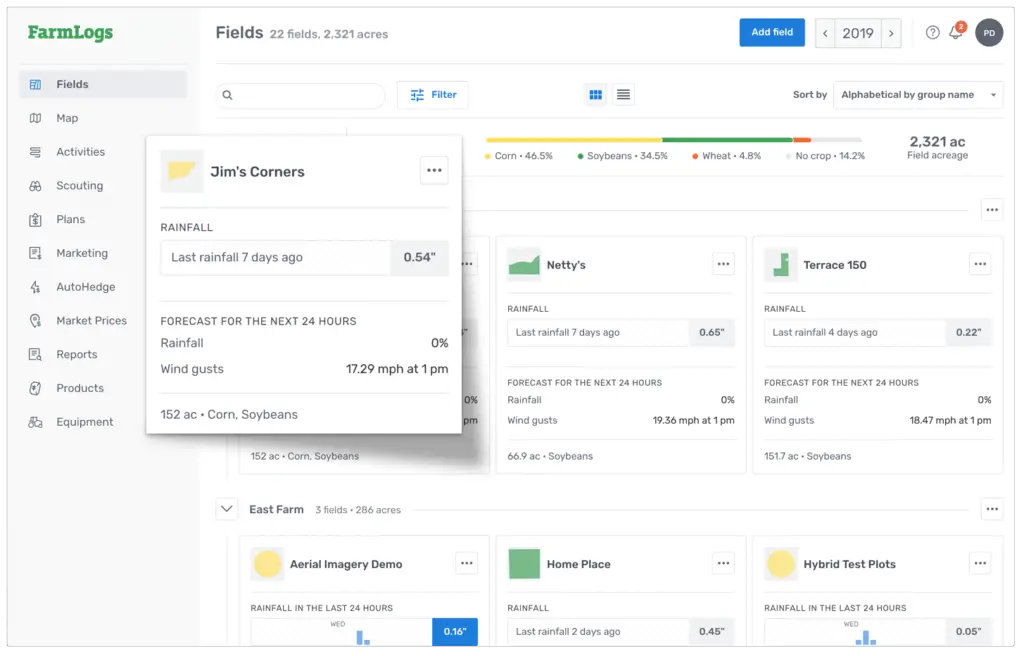 Plan farming activities easily using FarmLogs. Manage and monitor farming from any device with the help of this software. You can even do marketing to sell your farm products. Try this software for free. Get the tools you need to calculate the cost of production on your farm automatically. Manage everyday operations using real-time data. Document your work accurately with the help of this software to make reports quickly. Track your position in marketing to make more profit from the sale of crops. Get this innovative software solution to solve all your problems on farming to establish an increase in profits.
8. Pro-Farmer Software

Want to manage small or mid-sized farms? Pro-Farmer is the software that will help you to manage your farms. Manage livestock and crops. Handle everyday operation of organic practices and maintain food safety logs. Manage the working hours of workers using this software. Integrate this software with the accounting system. You can use this software in android mobile phone or iPhone. Get live online training on how to use this software. Record the weather using this software. Analyze farming activities with the help of a graph in this software.
9. FarmLogics

Manage agribusiness efficiently with the help of FarmLogics. Make farming productive with the help of this software and optimize the management of resources. This software supports multiple devices like mobile and computer. Integrate it with the cloud to store information. Multi-lingual options are available such that anyone can use this software. Customize it to suit your needs. Training and support are available when you use this software: track pest control and weather information. Make fertilizer application trials with the help of this software.
10. EasyFarm

Small and medium farming businesses can depend upon EasyFarm to improve the productivity of their business. Track livestock and inventory of your farms easily using this software. Track field inputs and manage cattle using heard management tools. This software can provide a solution to multiple problems on your farm. Use this software in Windows. Get documentation of how to use this software. Make a one-time payment of $39 to use this software. Labor and pricing management facilities are available in this software. Built-in accounting features are available too.