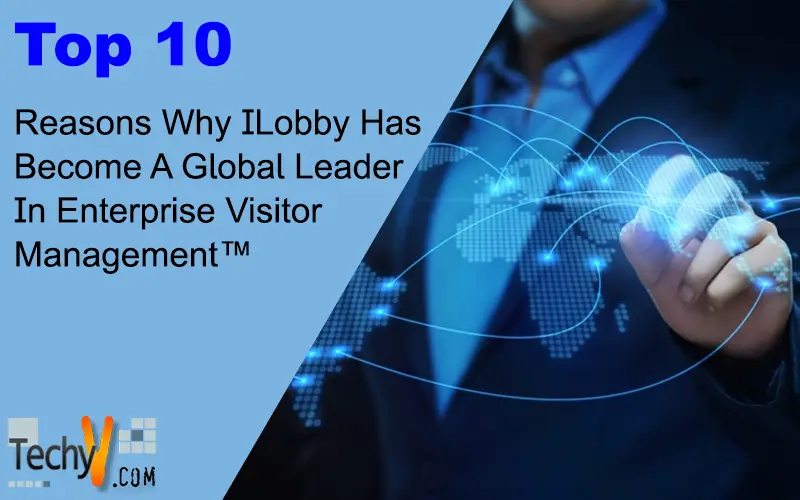 iLobby has secured a $100 million+ investment to bring innovative solutions to the market. iLobby is a worldwide leader in enterprise visitor management, with thousands of businesses worldwide relying on it to track, manage, and monitor who is in their building. What began as a simple visitor sign-in app has evolved into a full-featured visitor tracking software suite that is now an essential part of day-to-day operations in organizations such as major banks, international airports, government, and Fortune 500 companies.
The iLobby Visitor Management System is more than just a check-in software for guests; it also manages employees and contractors. The software makes it simple to account for every person passing through your building, simplifying complex requirements, and screening.
Simple
iLobby is the best choice for enterprise visitor management solutions, and is an essential part of thousands of clients' day-to-day operations around the world. It has a security checkpoint that's also automated. It automates complex processes such as screening, validating, and monitoring individuals across all your business locations while adhering to all privacy, safety, compliance, and security standards.
ID Card Scanning
The iLobby controls physical access through ID Card Scanning. With Photo ID Card scanning, you can ensure accurate identification by simply scanning the document to auto-populate information by the built-in camera or a dedicated scanner. During sign-in, each visitor's photo gets captured and stored, as well as printed on an ID badge that indicates the badge's validity date and the visitor's status as a guest.
Temperature Scanning
Besides, iLobby offers an all-in-one solution for businesses to streamline and monitor daily employee and visitor questionnaires; contactless temperature scanning to diagnose high body temperatures; automated capacity management to create social distancing; one-click reports for quicker reporting and contact tracing – making it an excellent solution for visitor tracing.
Fast, Easy, and Safe
It is simple for visitors, convenient for employees, and provides management with reporting and greater control. iLobby has automated critical screening steps into a process that takes less than a minute to complete – all while tracking and managing everyone who has had access to the systems. The all-in-one check-in software protects both your users and your data.
Suitable for Enterprise Visitor Management
iLobby was built from the ground up to be an enterprise solution. Created on Microsoft Azure's trusted distributed services with a slew of industry-leading infrastructure certifications, iLobby can provide a level of security and functionality unrivated in the Visitor Management industry. You can see briefly who is in your building, oversee the visitor sign-in process, and automate security and reliability.
Robust Platform
The platform includes multi-location functionality, allowing businesses to manage all their locations from a single dashboard. The robust platform gives scalability – from allowing an unlimited number of employees and visitors to quick deployment of pre-configured kiosks globally – iLobby is ready to scale with you both nationally and internationally.
iLobby Visitor Sign-In
Its core platform has 3 main components- a secure tablet-based kiosk, a dashboard management portal, and a mobile app. Every visitor needs to fill in mandatory information, which is important for the organization. Whenever there's a guest, the host receives an alert via notification in the form of email, voicemail, text message, slack, etc.
Touchless Sign-In™
One of iLobby's standout features is its contactless visitor experience. It has a fully mobile process that will keep your workplace safe, especially now that we are dealing with a global pandemic. When visitors arrive at the kiosk, they simply open their invitation email on their smartphone and click the link to sign in. It will cause the kiosk to enter QR code scanning mode, at which point your guest can simply scan their personalized QR code to complete the check-in.
A Secure Platform
iLobby has SOC 2 Type 2 compliant that ensures strict security and data privacy, including protecting personally identifiable information. Also, there is a built-in cloud-based SaaS platform that ensures industry-leading security. Apart from this, the deployed kiosk hardware is fully managed and locked down within the iLobby environment, and the kiosks are hardened in tamper-proof cases and installations.
Provides Flexibility
The platform gives complete flexibility to the organizations for their screening requirements. Also, implement advanced features that give a high level of security to your organization. You can implement ID/passport scanners, access control systems, FeverCheck TM body temperature scanning cameras, COVID questionnaires to ensure full security in every term.