Paintings are beautiful things on the earth. They convey many things. Artists create the paintings. Some paintings have deep meaning. We need to understand what the artist is trying to convey to us.
Generally, we create paintings with the help of pencils, sketches, oil paints, acrylic paints, crayons, etc. Now things have changed. We are creating art and painting with the use of the system. They may be artificial, but anyone can draw and learn paintings easily by use of the software. You don't need to buy all the stuff. All you need to do is just install the painting software and start creating art.
Painting software has a great impact in many ways. We can use the painting software for improving our skills, and we can post our drawings on social media. It will be helpful for professional purposes also.
The bellow is the TOP 10 BEST PAINTING SOFTWARE.
1. ADOBE PHOTOSHOP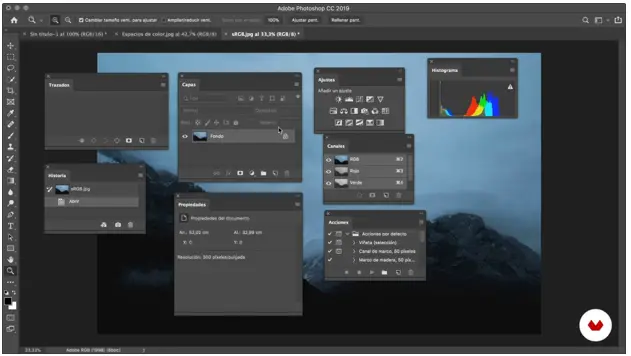 Adobe Photoshop is the best painting software. It can be able to design anything. It is used to design banners, posters, logos, web, games, etc. It has powerful editing features. Beginners can also use this software. It is the best software for professional use. This software is stable and affordable. We can also get a free version. We can draw realistic paintings.
KEY POINTS
• It can transform the images.
• It can restore old images.
• This software has good control over paint brushes.
2. AFFINITY DESIGNER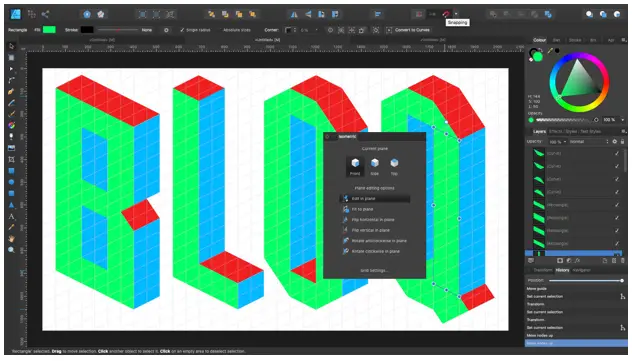 Affinity designer software can accept any size image for editing. It's smooth and powerful software. It can create Icons, branding. It has great value for the price. The problem with this software is its confusing and tricky user-interface. We can draw very fast.
KEY POINTS
• It has a great zooming capability.
• We can draw accurately.
3. COREL PAINTER
Corel Painter software has stylish and attractive pens for painting. It has a lot of time- saving tools. It can edit photos well. It has good topography. It is for professional purposes. This software is expensive.
KEY POINTS
• It has consistency over colors.
• It has a lot of brushes.
• It has a powerful vector illustration.
• This software doesn't lag.
4. REBELLE
Rebelle software can draw and paint outstanding and realistic drawings. It has some functions like a pencil, eraser, marker, etc. It is available in a free version as well as a paid version. It's affordable. It has limited brushes.
KEY POINTS
• This software offers retina touch controls in touch screen display devices.
• It can paint acrylic colors in a realistic way.
5. ADOBE ILLUSTRATOR
Adobe Illustrator can draw outstanding vector drawings. It can create E-signatures, web icons, logos, icons, etc.
KEY POINTS
• We have cloud storage to store our drawings.
• It can perform shape integration.
6. KRITA
Krita software has beautiful user-interface. We can customize options in it. It can create perfect shapes accurately. This software is free to access. It can import files. It creates drawings for comics, illustrations.
KEY POINTS
• It has stable brushes, which help to paint drawings without shaking.
• Powerful tools.
7. INKSCAPE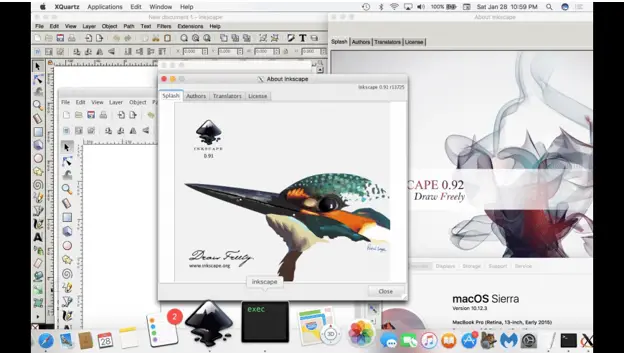 Inkscape software is available in a free version. This software can be used for professional purposes to create good drawings.
KEY POINTS
• It can import images easily.
• Object creation is good.
8. AUTODESK SKETCHBOOK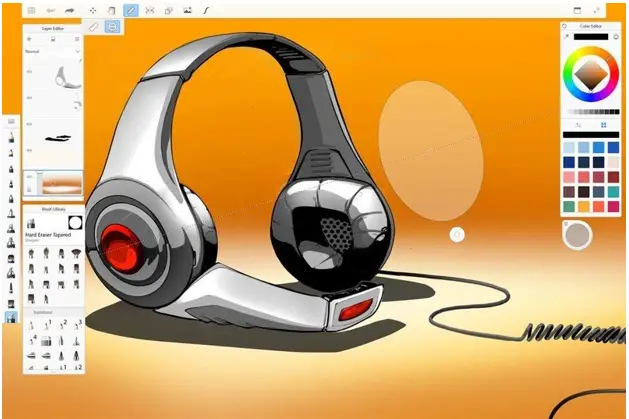 Autodesk Sketchbook drawings give a natural and realistic look. It has brush a stabilization feature, which helps us to draw accurately without shaking. It is available as a free version, or we can purchase a license to unlock amazing features.
KEY POINTS
• It has a huge drawing space.
• We can capture images directly and work on it.
9. MS PAINT

Microsoft Paint or MS Paint is the oldest and is inbuilt software for all the windows OS devices. We can perform good finishing. There is no thickness control. It is a basic software.
KEY POINTS
• Free of cost.
10. ADOBE SPARK

Adobe Spark software can create posters, videos, web pages designs. It has a good texture.
KEY POINTS
• Good topography.