We get inspired when we hear success stories of big IT companies but concerning the start-up sphere, the track is quite different. Successful start-ups around the world are always on the cutting-edge with the latest dynamics and every IT start-up ought to make an efficient social media presence to cope up with the technological revolution.
It not only leverages your business but also creates sound relationships with clients and target audience as well. For a promising start -up, a super stellar social media strategy is the chief key to attaining the prescribed goal. Dig in like other IT start-ups, get into the game, but stand out from the crowd!
VISUALS SPEAK LOUDER
'A picture speaks a thousand words' – Rightly said, pictures or visuals grab the eye-balls instantly and nowadays, VIDEO speaks louder than anything else. Whatever media you use, when you incorporate a video to target your audience, the reach rises more and more. Hence with no second thoughts, create a unique video content for your company and start promoting on every well-liked platform.
With the advanced online tools and growing technicalities in social networking sites, any firm can widen their online exposure to their desired level. An interesting feature of Facebook is that you can embed an innovative video on your page, and when others tend to like and share it, it may even go viral within seconds! It's because when you embed a video, Facebook will include a hotlink to the top that gets linked back to your original page, hence viewers will know its origin and by this way, your page also gets visibility. Likewise, there are numerous facilities in every social site, and when a firm experiments it one by one, the desired results are achieved.
VIRTUAL GIFTING
If anyone compliments us, we cheer up, and that makes our day! Why not use the same tactic for your IT firm and let your sales boost up? It has worked well for many, then why not yours? It has always been a hit campaign because 'gifting' and 'sharing' is always connected with emotions. Think of a unique online gifting strategy and apply for your firm, a huge base of the audience will be tracked down effortlessly.
MANAGE PREMIUM PROFILES
Hundreds of social networks are thriving today, and it is not necessary to maintain accounts in every one of those. Pursue the specific sites for your need and objective or else controlling a large number of accounts will land you in unwanted chaos. Few norms can be considered for selecting the right social network – Target age group, the location of your company, the tastes, and preferences of your audience, the most used profile by your targeted niche and so on. A successful management of top social media profiles – Facebook, Twitter, LinkedIn, and so on will lead you to superior brand recognition.
BE SPECIFIC
It is always good to be specific than general and specified approach helps you to find the right potential stand for your IT business. In case you run a blog on Mobile app development, then seek niche specific base for your industry like for instance, 'Android App development. This is where the trail to potential customers lies upon and a unique way to catch hold of industry specific market.
ENGAGE IN FORUMS
Once you gain the reach of your potential consumers, it is highly mandatory to maintain that base or else they may switch over. Any IT firm which engages with the audience creates trustworthiness and brand loyalty in them. Make your audience active, give them the chance to shoot out questions and be ready to answer them in a feasible manner. It is the correct opportunity for you to involve with them, participate in the dynamic conversations and finally show your expertise! Lots of industry specific forums and online communities are available for IT sector and join them for massive reach.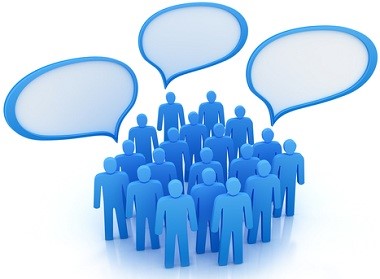 A NEW ERA OF SKYPE
Technological transformations and new launches are on routine, and innovative online tools or features emerge day by day. With this regard, Skype has several in-built functions, like the facility to record a video call and use the same as a learning tool. Sounds great, isn't it? Time to interview an expert in your respective field, record the call and also share the recording with all your potential subscribers. Even business consultations and group seminars can be conducted through the hi-tech features of Skype.
INSTANT APPROACH
When any customer asks a query regarding your services online, it means that he wants an immediate response. Never miss any opportunity and take part in relevant interactions by which the audience will also express curiosity in your service. In an IT field, it is a must to head in the right direction with the audience base, be updated with the latest trends and find all feasible and useful approaches to engage the customers. Valuable feedback is one of the ways to evaluate your plan.
TAKE RISKS
Everything that dwells in social media is a matter of experimentation. One can't always be successful in every applied strategy, but can test it so that the same fault won't be repeated. Think outside the box for unique, compelling, exclusive strategies. Think of how successful firms continue to reign? Because they don't give up and explore more to achieve their goals.
COMPETITOR ANALYSIS
An important aspect of sustenance in IT sector is to observe your competitors and their activities to completely analyze the market. Identify each and every step, what works for them and what's not, tactics and nuances used by them, and much more. These intricacies in evaluation give you a better understanding of where you are placed in the niche.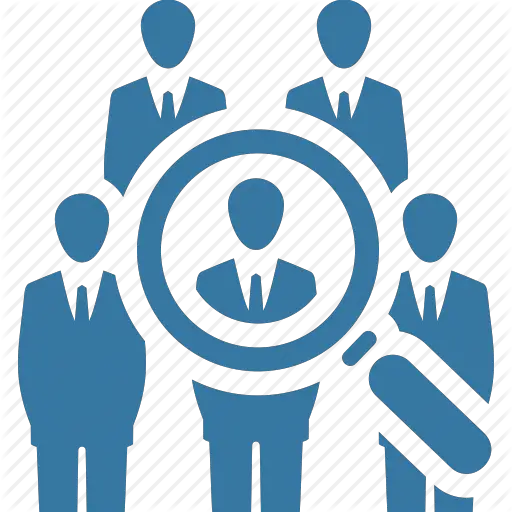 TikTok is all the rage now. If you're a brand and you're not on TikTok then you are missing out for sure. Consider using a growth service such as TokUpgrade to grow your account for you. Read more about TokUpgrade here: https://www.tokupgrade.com/reviews/
TIMELY EVALUATION
When your strategy clicks and achieves your targeted goal, it is common for anyone to celebrate it. But time-to-time updating and revision of the strategy is compulsory to sustain that designated mark for a long time. Regular checking and routine reviews must be carried on for a steady online presence.