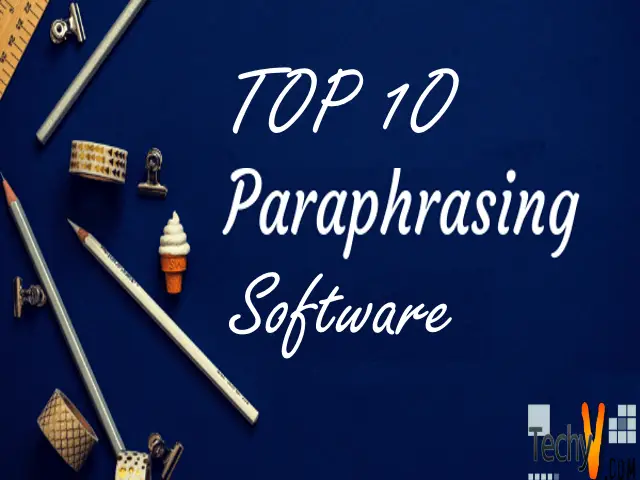 Paraphrasing tool helps researchers to paraphrase any content. This software changes every line and every word. This software takes original text as input and gives plagiarism-free text as output. There are three types of paraphrasing, which includes paraphrasing for summary, clarification, and shifting to the abstract label.
1. Prepostseo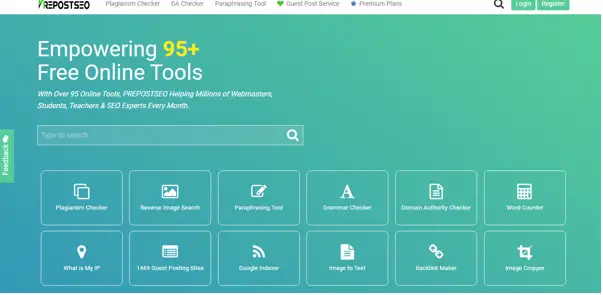 Prepostseo is a paraphrasing tool that is easy to use. This software contains other features like plagiarism checker and domain authority checker. You can copy and paste the text you wish to paraphrase into the input box available in this online tool. You can select to upload a file too. You can upload files from Google Drive and Dropbox too. Click on the paraphrase button to get your paraphrased text. You can register yourself on the website of this tool and login to use its service. You can paraphrase in a simple or advanced manner.
2. SEO tools center

SEO tools center contains many solutions in this single tool. This software rephrases sentences well. Paste the text you desire to rephrase into the text box available in this tool. You can select between various languages like English, French, and many more to rephrase. Press the "click to paraphrase button" to see how this software rewrites all your work. You can paraphrase any content like articles or essays quickly.
3. Paraphrasing tool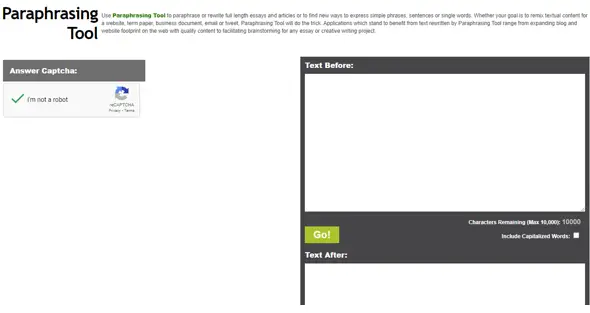 The paraphrasing tool uses artificial intelligence to rewrite all your work in a short duration. It helps to rewrite your content in a sentence and word level. It makes your work unique to read. Get a three-day free trial of this software to see how it works. Find out new ways to express simple phrases and words using this software. You can enter a maximum of 10000 words in this tool to paraphrase your text.
4. Vappingo Rewriting Services

Vappingo rewriting services make paraphrasing easy. This automated rewriting solution provides rewriting services at affordable prices, and this software offers you services using skilled human writers. The multi-layer security system in this software makes sure not to share your information. The documents this application produces will be plagiarism-free. Pay for what you need. Check the status of your order and get in touch with them if you have queries.
5. Rewordify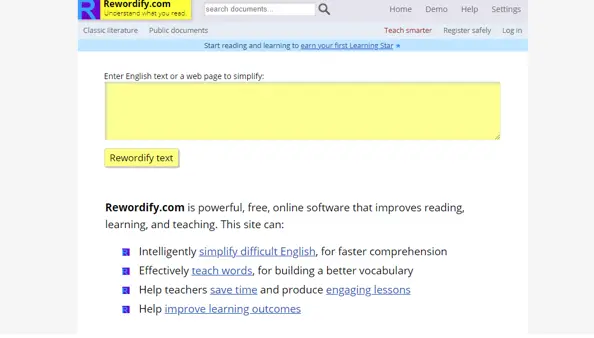 Rewordify is a free online tool that rephrases sentences, and it is a powerful tool that improves the reading and learning experience. This software simplifies English and effectively teaches words. This tool saves time for teachers and helps them make lessons engaging. You do not need to install this software and try the online demo of this software for free. You can change this site to fit your reading style and chart your progress.
6. Free Article Spinner

Free article spinner helps to rephrase and rewrite and sentence. This paraphrasing tool helps to rewrite sentences, paragraphs, and articles. There is an option in this tool to spin capitalized words too. You have to enter the captcha and then hit the spin button to rewrite your text. You can translate your work into another language using this tool.
7. The Best Spinner

The best spinner is a paraphrasing tool that helps to turn your articles into unique ones. This software has a large synonym thesaurus that helps to rewrite all the sentences on your article. You can access this software by paying $67 per year. You can use this tool on your computer or tablet. There is different color coding for all the different levels in this software, and you can translate any article into 14 other languages.
8. Article rewriter tool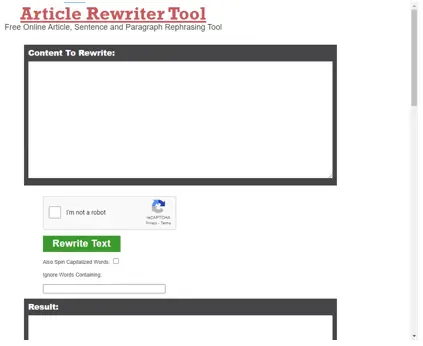 The article rewriter tool is a free article rephrasing tool. You can use it to rephrase sentences and paragraphs too. Give your input text and click the captcha button. You can then click the rewrite button to get your output result. You can select to spin capitalized words and can choose to ignore some words by typing them in an input box available in this tool.
9. Spin Rewriter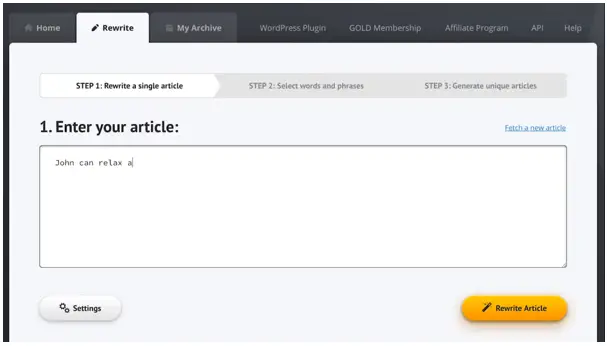 Spin Rewriter is a paraphrasing tool that can understand the meaning of your content. This software is suitable for SEO specialists as it uses ENL technology. SEO's need unique content to get a higher rank in Google, and such a tool will be very useful for them. You can copy and paste any article into this tool. Click the rewrite button and choose the format to export your articles. Get human-quality articles using this tool.
10. Clever spinner

Clever spinner helps you to paraphrase content to readable form. This software chooses the correct synonyms as it understands the text well. This software can rewrite lists, complex phrases, and sentences. This software contains intelligent software to paraphrase anything quickly. This software produces unique sentences that make sense. This software can turn sentences into passive form too.