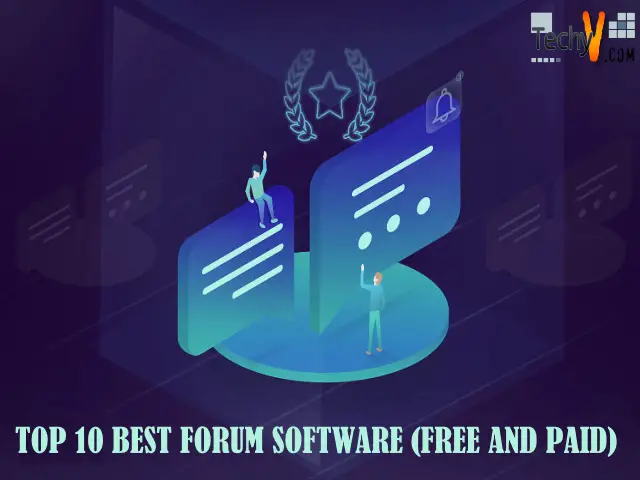 A forum is a platform where people can exchange ideas and can even discuss many general topics. The Forum software allows users to start discussions, post their queries, post answers of queries, make comments on answers or questions, and provide solutions about any product and service. There is an internet forum that enables users to start discussions online. The form platform is more different than chat rooms. A single conversion in the forum is called a thread. There are multiple types of forums, like discussions, questions, and answers, ideas, problems, announcements, etc. The following are the top ten forum software tools, along with their traits.
1. vBulletin:

vBulletin Forum is one of the most used and popular forum software tools. It incorporates multiple advanced features. The general features include search engine optimization, vBulletin messenger, flexibility, standard compliance, control panels, user management, etc. The forum features incorporated in this application are forums, threads, posts, member features, avatar options, private messaging, privacy, permissions, user options, moderation, template engine, layouts, phrase management, styling, and admin board maintenance, etc. For beginners, this application comes with video tutorials, support forums, manuals for training. There are two products of vBulletin, vBulletin 5.0 Connect, and vBulletin 5.0 Connect Mobile Bundle.
2. Discourse: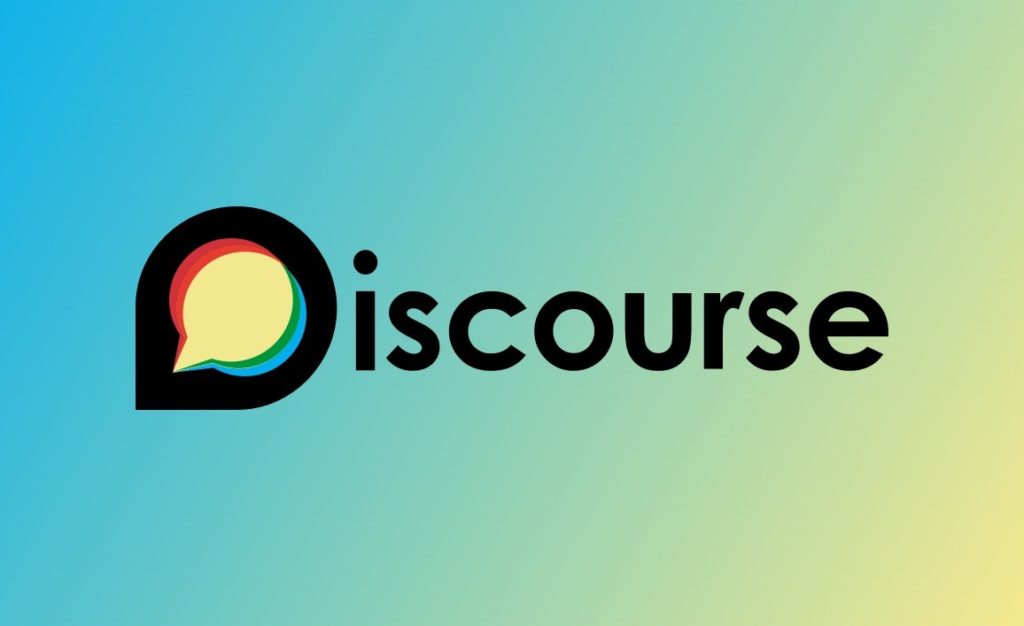 Discourse is another most popular and simple forum software tool. This software has a user-friendly interface, and it is an open-source software tool. It incorporates more advanced and amazing features. The features include dynamic notifications, simple and flat forum, mobile-friendly, seamless integration with the site's login system, easy and robust, etc. This software tool enables users to integrate links to Wikipedia, YouTube, Amazon, GitHub, Twitter, Flickr, and many other websites. The forum features include anonymous posting, file attachments, hide spoilers, embeddable polls, desktop notifications, auto-save drafts, post revision history, personal messaging, drag and drop image uploads, and collaboratively edit wiki posts.
3. phpBB:

phpBB is another fully-featured and robust forum software application. It has a professional-quality modular design, high security, multi-language interface, customizable layout, and lightning speed. The main objective of the phpBB software is to carry out discussions more smoothly via posting. Instead of threading, the phpBB software uses a flat topic and post structure. It incorporates BBCode and Custom BBCode. Using these codes, users can format their posts, insert images in a post, insert links, and post emoticons. Additionally, it also enables users to post multiple attachments to the post. The best part is users can use emojis and emoticons in posts.
4. Simple Machines Forum:

Another popular and easy to use forum software tool is the Simple Machines Forum. The SMF is a robust, professional, user-friendly, and open-source forum software tool. It has a unique template engine incorporated in it that enables users to take control over the layout and function of the forum. Additional features include privacy, permission, user management, multiple language interfaces, tracking a new and old topic, multimedia output, automated protection, SMF daily backups, and search engine optimization. The feature of search engine optimization is most useful for boosting the market and business. It also includes hundreds of themes. Users are provided with a provision of choosing any of the desired themes.
5. xenForo: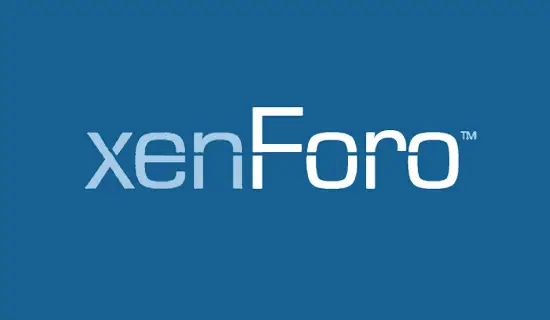 xenForo is another mobile-friendly forum software tool. It supports Android as well as iOS mobile devices. It offers the feature of push notification that enables users to get engaged, drive traffic, and monetize advertisements strategically. This software is more secure and private. No other person can steal your data. It has a user-friendly interface that enables users to experience an easy to use interface. It works more smoothly and fastly on mobile devices. The features of this software include news feed screen, forum list screen, conversation screen, watched threads list, ignoring members list, following members list, profile screen, thread detail screen, notifications screen, and profile post screen.
6. Vanilla Forums: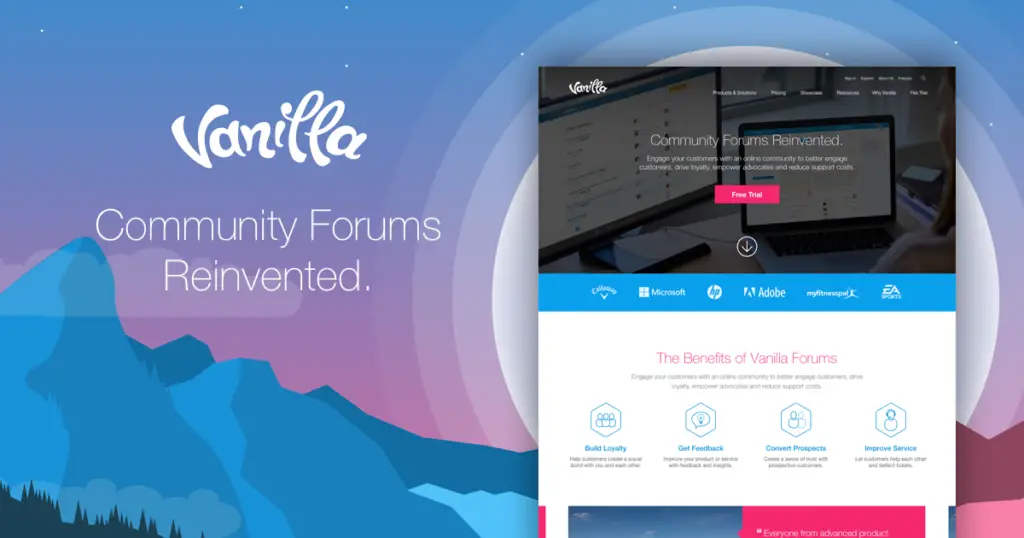 Vanilla Forums is yet another more engaging forum software tool. This software is a cloud-based application. This application is also easy to use and has a user-friendly interface. It incorporates modern forums. Users can submit their views and ideas to drive innovation. Additionally, users can ask questions and post answers. It enables users to create a knowledge base from scratch and create community content. The other features include seamless integration, mobile-ready, developer-friendly, and fully branded. There are three packages, business, corporate, and enterprise. Each package has its unique features that enable users to use this software smoothly and fastly.
7. MyBB:

MyBB is another popular and fully-featured forum software tool. This software enables users to discuss and brings communities together through discussions. It is an open-source software tool that is more powerful and engaging. It offers more advanced features and is used by more than thousands of users. This software tool involves hundreds of plugins and themes that make it look very interesting and easy. MyBB software is very simple to use and has an extensive range of features. It supports more than 30 languages. Users can use multiple moderation tools that are more convenient and easy to use. It also incorporates private messaging features.
8. Flarum:

Flarum is another forum software tool that is packed with revolutionary features. The features encompassed in this software tool makes it easier for users to carry out discussions more efficiently. It has an elegant and user-friendly interface that saves valuable time for users. Along with an elegance UI, it also has a two-pane interface. Users can keep scrolling on without having to wait for the next pages to load. Additionally, it has a floating composer that enables users to write while reading or vice-versa. It is fully touch-optimized, fast and lightweight, involves easy installation, extensible architecture, includes a large set of themes, first-class notification, tags, replies and mentions, powerful permissions, etc.
9. Invision Power Board:

Invision Power Board is another popular and robust forum software tool. This software tool enables users to discuss more efficiently and effectively with others. The features incorporated in it are more powerful and commendable. The features of this tool include BBCode, HTML, emotions, formatting toolbar, WYSIWYG editor, quoting, syntax highlighting, attachments, tags, etc. The best part of this forum software is it has anti-spam and security features. The security features include flood control, blacklist, warnings, suspension, bans, IP-block, audit logging, etc. The notifications are sent using RSS, ATOM, E-mail, instant messaging, etc. It also supports private messaging, signature, and rating systems.
10. NodeBB: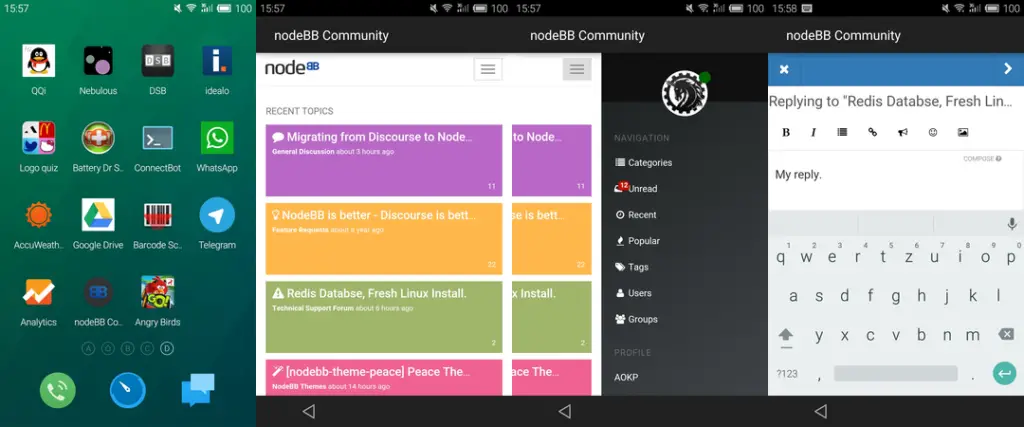 NodeBB is another modern forum software. It is easy to use and has a mobile-friendly and user-friendly interface. It offers a great platform for a large number of communities to discuss their views and ideas. It is an open-source software tool. It has built-in localization support and is available in more than 50 languages. It includes the feature of search optimization that enhances marketing sales with URLs. It also supports integration with various other social media platforms, like Facebook, Google, and Twitter. Users can interact faster with instant notifications, posts, and real-time chats. There are three packages, Village, City, and Metropolis. The Village package is available at $250 per month and the City at $750 per month.