Security is an individual's foremost priority. When we consider security, the main door of our home is the lead player. The disheartening truth is it is bleachable and could leave your loved ones in danger. Thus, to escape this fate, technology has developed smart locks. These precise locks constitute various features such as live monitoring, voice assistance, fingerprint sensors, & more technological features that could contribute a lot to our safety. Here, we will help you figure out the top 10 most precise smart locks with better security features.
1. August Wi-Fi 
Brand- August Home
August Wi-Fi is a fantastic powder-coated metallic home security appliance. It inspires its users for their existing deadbolt updates. It features august app services, easy installation, auto-locks and unlocks, and voice assistance with Alexa, Siri, etc. Users can optionally attach a keypad and fingerprint sensor to it.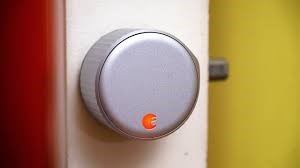 2. Schlage Encode
Brand- Schlage
Schlage Encode is a one-stop solution for your security issues. It features an auto-lock and unlocks, guest access codes, voice assistance convenience, built-in alarm technology, easy installation, lifetime mechanical warranty, easy-touch locking, capacitive touchscreen, etc.
3. WYZE Lock
Brand- WYZE
WYZW lock is a feature-rich product by WYZE. It features an auto-lock and unlocks, certification for humans, simple access sharing, door position detection, keyless door entry, built-in gyroscope, voice assistance convenience, Wyze app services, etc.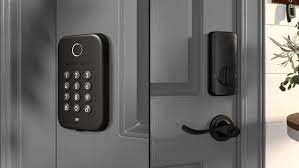 4. Schlage Connect
Brand- Schlage
Schlage Connect is a touchscreen smart lock by Schlage. It features Z Wave services, a voice controller, easy installation, fingerprint resistance touch screen, a backlit keypad, and secured encryption with S2 Security.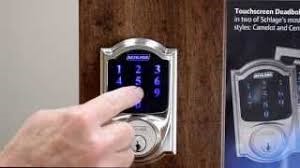 5. Ultraloq U-Bolt Pro
Brand- ULTRALOQ
ULTRALOQ U-Bolt Pro is a fantastic device with a brushed finish. It facilitates sharing of e-key, auto-lock and unlocks, keyless entries, voice control assistance, certified security & durability, DIY installation, etc.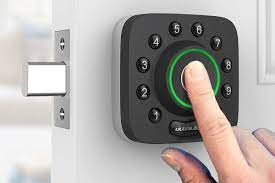 6. Google Nest x Yale Lock
Brand- Nest & Yale
Google Nest & Yale lock is a combined venture with an elegant keypad. It features a sleek, app-powered operations, responsiveness, voice control assistance, touchscreen keypad, etc.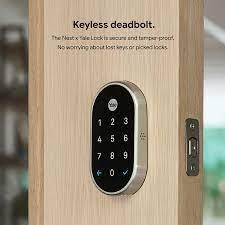 7. Securam Touch
Brand- SECURAM
SECURAM Touch consists robust design with a 4-in-1 entry. It features a remote control, SECURAM app services, auto-lock and unlocks features, spy-proof code entry, metal gear design, durability, security, trouble-free protection, one-touch access, etc.
8. Lockly Vision
Brand- Lockly
Lockly vision is a zinc alloy galvanized device with a bronze-type finish. It features a built-in HD camera for monitoring, an all-in-one lock option that includes voice assistance, physical keys, e-keys, & app control, a peak-proof digital keyboard, a remotely intellegent lock, etc.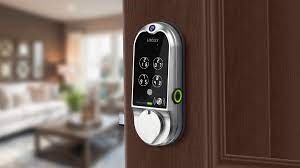 9. Kwikset Halo Touch
Brand- Kwikset
Kwikset is a metallic device with a satin nickel finish. It features keyless entries, fingerprint recognition for up to 50 users, a smart key, Kwikset app control, receive notifications, etc.
10. Level Touch
Brand- Level Home Inc.
Level Touch is a great lock with a satin nickel finish. It features an impossibly small design, effortless access using fingerprints, key cards, etc., simple installation, application support, voice assistance, certified security, etc.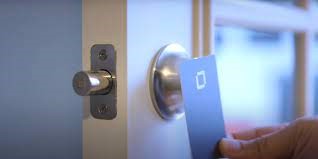 We would be delighted to read your quires in the section below.