Website promotion through SEOs
Helping qualitative and quantitative improvement in the traffic to a website is what Search Engine Optimization, known as SEO, does. More searchers visiting the website directly correspond to the ranking of the website in Search Engine Result Page (SERP).
Website content optimization, maximizing pay per click campaigns and grabbing traffic from rivals are the chief services offered by most of the SEOs.
'SEO Toolkit'  besides providing the regular SEO services, it uses a web log analyzer to capture information about hits received by a website by hour, day, week and month. Different categories of people visiting the site and the pages visited most are also displayed.
'Submit wolf' is one  salient feature of this tool capable of submitting hundreds of directories, search engines and link pages just in minutes. With the 'whois' data, common ranking indicators of different domains, and IP addresses, domains can be registered and monitored  with its 'whois look up ' tool.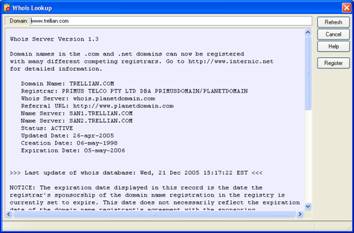 'SEO Administrator' employs such tools that almost all the professional requirements expected for optimization and promotion of the website are integrated in it. Its unique tools include 'Site analyzer', 'Page rank analyzer', 'Log analyzer' and 'HTML analyzer, for a diagnostic approach to the website. 'Site position report' and 'position history report' tools provide a display of the current status and the previous ranking positions and the position change of the website for a comparative analysis.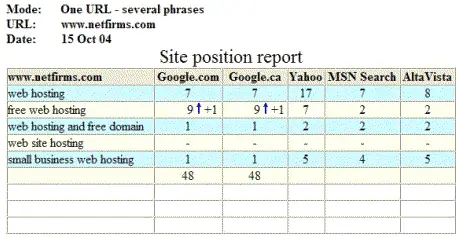 'SEO Power suite' is considered easy, reliable and fast comprehensive SEO software addressing every SEO task efficiently. It recommends itself for its frequent and periodic updating and compatibility with Windows, Linux and Mac OS X. Its 'advanced link management' tool enhances the number of high quality links pointing to the desired website. This boosts up the ranking of the site enormously.  The suite is an integration of four powerful SEO tools namely 'Rank Tracker' for fast tracking of rank and progress, 'Link Assistant' to build link directories, 'SpyGlass' to research on rivals and client reporting and 'Website Auditor' dealing with analysis of the website and content optimization.
Rank Tracker
'SEO Studio' offers a distinct feature of 'link plus+' a search tool analyzing link partners and the reasons why and how the ranking of the competitors becomes high. Its 'Keyword Research and on-page optimization tool' helps achieve a higher ranking while  'Link popularity tool' establishes link popularity by identifying right and quality link partners. 'Search Engine submission tool' submits the desired site to every important search engine and 'Ranking Reporting tool' regularly monitors and displays the change of ranking within minutes.
'I Business Promoter' (IBP) includes several aspects of web promotion. It believes in the triple principles of optimizing web pages and links for top 10 rankings, of getting the site listed in major search engines and closely tracking the activities and the results of search engine optimization. The results of IBP are as accurate as those of human web surfers. The professional reports generated by IBP can be sent direct to clients. They also offer customizable reports including logos, colors and fonts of client's preference.