Open-source software is a software that has its code open for all its users. It usually leads to the community working together to improve the software. Here, let's discuss the top 10 best open-source software.
1. Brave

Brave is a free web browser developed by Brave Software Inc. The features provided are browsing faster, import bookmarks & settings, Brave rewards, experience unparalleled privacy & security, not a personal data business, customize shield settings, sync with other devices, address bar, tabs & windows, extensions/plugins, clear browsing data, built-in password manager, ad blocking, cookie control, block scripts, autosuggest URLs, and block trackers across all applications.
2. Notepad++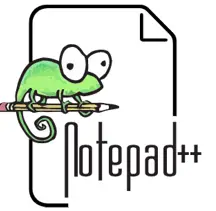 Notepad++ is a free text editor developed by Don Ho. The benefits offered are autosave, finding & replacing strings of text with regular expressions, simultaneous editing, guided indentation, line bookmarking, sorting, case conversion, macros, split-screen editing, synchronized scrolling, line operations, and removal of redundant whitespace & tabbed document interface, and internationalization.
3. Freshsales

Freshsales is a CRM software developed by FreshWorks Inc. The features provided are customization, renaming modules, custom roles, filters & views, productivity, tags, notifications, data import & migration, email templates, communication, live chat, sales sequence, collaboration, teams, team inbox, Freshconnect, Freshdesk, insights, auto-profile enrichment, event tracking, lead score, activity timeline, email tracking, automation of workflows & leads, reporting, security, log calls, and pipeline management.
4. Nextcloud Hub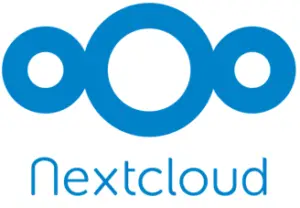 Nextcloud Hub is a file hosting service developed by Nextcloud GmbH in 2016. The benefits offered are integration in infrastructure, hosted on-premises, automate repetitive tasks, optimize business process, access existing files, edit office documents & take notes while on a video call, manage users locally or authenticate through LDAP, secure data with file access control, integration with other Nextcloud products, and tracking change.
5. VLC Media Player
VLC Media Player is a video player developed by VideoLAN in 2001. The features provided are fast-hardware decoding, plays all formats, advanced control, advanced formats, no spyware or user tracking, video & audio filters, video acquisition, CPU acceleration, compatible with all devices, and subtitle synchronization.
6. Linux
Linux is an operating system developed by Linux Torvalds in 1991. The benefits offered are portable, multi-user, multiprogramming, hierarchical file system, special interpreter program, security, contains all the positives of the UNIX operating system, and user-friendly interface.
7. Shotcut
Shotcut is a cross-platform video editor developed by Dan Dennedy in 2011. The features provided are wide format support, native timeline editing, frame-accurate seeking, webcam capture, multi-format timeline, audio capture, support 4K, video generator plugins, volume control, audio scopes, audio filters, tone generator, pitch compensation, video composting, deinterlacing, auto-rotate, video wipe transitions, reverse a clip, cross-platform, codec independent, display & monitoring, hardware compatibility, and sort playlist.
8. Krita
Krita is a free raster graphics editor developed by KDE. The benefits offered are no trials and subscriptions, flexible interface, brushes, brush stabilizers, vector & text, brush engines, wrap-around mode, resource manager, 2D animation, arrange frames, onion skinning customization, layer management, PSD support, full-color management, Python scripting, training resources, and HDR painting.
9. Audacity

Audacity is a free digital audio editor developed by The Audacity Team in 2000. The features provided are recording, import/export, sound quality, plug-ins, editing, effects, accessibility, analysis, multilingual, record live audio, unlimited sequential instructions, and tech support.
10. Amarok
Amarok is a free music player developed by KDE in 2003. The benefits offered are playing media files, tagging digital music files, creation & editing of playlists, synchronization, displaying artist information, podcast, panel notification area, song collection, collection filter, mood bars, and file tracking.