We have spent not much of time in 2018, means still quite fresh and here we are with fresh new models of smartphones with also fresh technologies in some. Worldwide the smartphone market is increasing and advancing day by day, and it has raised the bar to all new level for the manufacturers which gives us (consumers) the advantage of getting more advanced and better technology in our hands in a very short span of time. So let me tell you some new and best smartphones of this season that you can witness around you.
1. Apple iPhone X
It came as a breakthrough in the market. It replaced usual Touch ID with Face ID. Also, a big change was seen in the design of the phone than previous ones. The home button is removed from the bottom panel. With hexa core bionicA11 processor, it is a no match. You will love the design and look of the phone. The camera shows a better picture quality added to this the OLED screen provides a better experience.
The battery life is also good for more than a day backup. It is water resistant also. Though changes like the absence of headphone jack, the slow response of Face ID create a bit of un-comfortability, still it has many points to be admired. With 3 GB ram and iOS 11.1.1, it comes in two versions 64 and 256 GB. This phone fulfills the expectation one would expect under the name of Apple.
2. Samsung Galaxy Note 8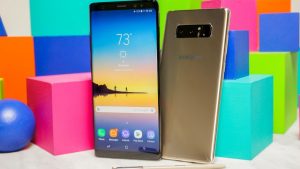 Samsung is a big name in the smartphone market. Though after a giving some best of the smartphone and technology in the market the company got a not so good response in 2017 with note7. But the Galaxy Note 8 has covered it all and lived up to the expectations. The 6.2- inch infinite OLED display gives the phone a great look and user gets an amazing experience. A major change seen in the design of this phone is, just like iPhone X the Touch ID has been removed from the front panel, but unlike iPhone placed on the back side.
They have also introduced iris scanner to unlock the phone, but Apple's Face ID is much better. The 6 GB ram makes it outstanding with a 3300 mAh battery which provides a good backup. The octa-core processor needs a mention here. The phone was launched with Android 7.1.1(nougat) but it can be upgraded to Android 8(Oreo).
The main feature that catches the eye is the dual camera setup on the back of Note 8. It has created a buzz, and yes it is really good. You can get very high-quality pictures with it. Though some complaint of the weak speaker, have been reported, still, it is a good phone to be considered. In Android versions, this is the best phone on the market.
3. Google Pixel 2 XL

Google is one of those names in the market from which we can keep expectations and, yes they came up with something new and advanced. This is the first smartphone to have built-in eSIM technology means no need of sim now just download necessary credentials to the phone and, you are all set to go. The 6 inches display with curved edges gives it a stunning look. Another feature to be mentioned is the camera of the phone. It takes good pictures in low light also.
The phone has 4 GB RAM, and 3520 mAh battery gives good backup. It is IP67 certified for dust and water resistant. The software's are smart and, you will
have a very nice experience using it. Though it lacks a headphone jack and also some cases of screen burning have been reported. But with Android 8, gorilla glass 5 and curved edge design, it is a much to get experience. It is the best phone by google till now.
4. One Plus 5T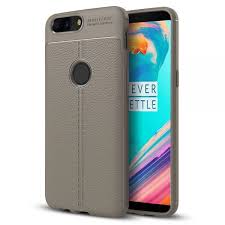 One plus has been a one of a kind name in itself. The main features of this phone are its speed and stunning design. The phone is loaded with octa-core processor which is quite impressive and adding to it the model is available in two formats- 6 GB RAM and 8 GB RAM, which leaves no space to comment any further on its's speed. The looks have been improved concerning previous one.
It has 6 inches long screen with an OLED display. The fingerprint sensor is on the back side this time. No IP ratings have been given and, memory is expandable. This phone also carries Face ID unlock and is reported to be quite smooth and better than Apple, but it does not authorize payments. With 3300 mAh battery and 16MP+20MP. Dual back camera and Android 8 it also has dash charging. One can count on this One plus phone.
5. Honor 8 Pro
Honor has come up with a very good phone regarding looks, display, and price. It is a very good phone at an affordable price range. Though the screen stands at 5.7 inches a little shorter but with QHD display. It gives amazing experience while watching videos and pictures. It has 6 GB RAM and octa-core processor but not that fast as One Plus 5T is.
The camera quality is already giving competition to others, but some issue has been reported with the flash performance. The 4000 mAh is a special mention. It can lie flat on any surface without camera bump. With beautiful look, stunning design and price in the pocket, this is a phone to be mentioned on the list.