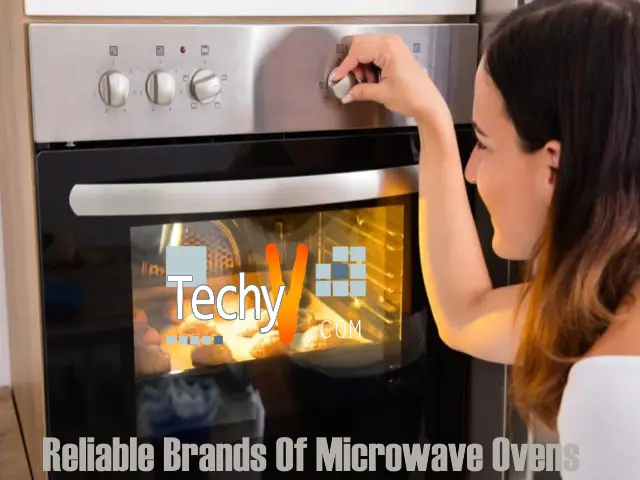 From cooking to baking, a microwave oven is one of the essential devices useful for your kitchen. However, when choosing the right model can be challenging. So, the following top 10 brands of microwave ovens can be purchased reliably.
1. LG -3286BRUM: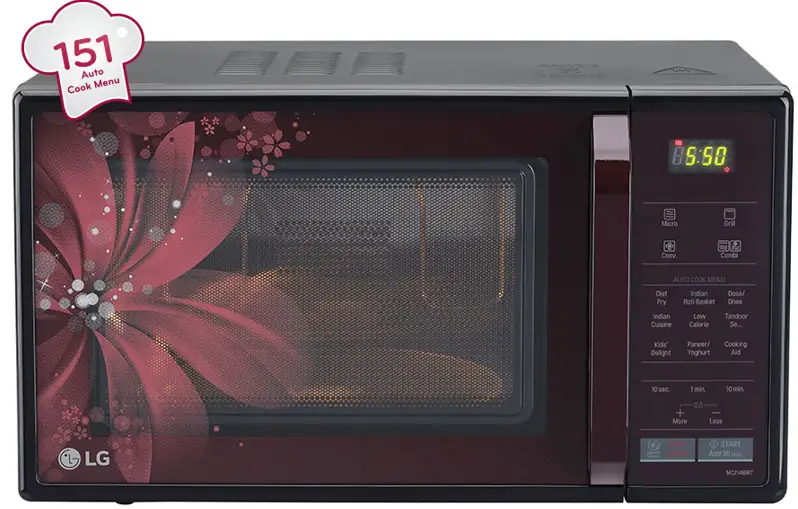 LG 32-liters convection model microwave oven is suitable for large families with different food activities such as baking, grilling, heating, defrosting, and even for general cooking. The safety feature concealed in the Quartz heater prevents the machine from any accidental drops. 'Steam Cleaning' option removes any grease from the microwave oven. By using this home appliance, you can cook multiple foods safe and tasty.
2. IFB 20SC2: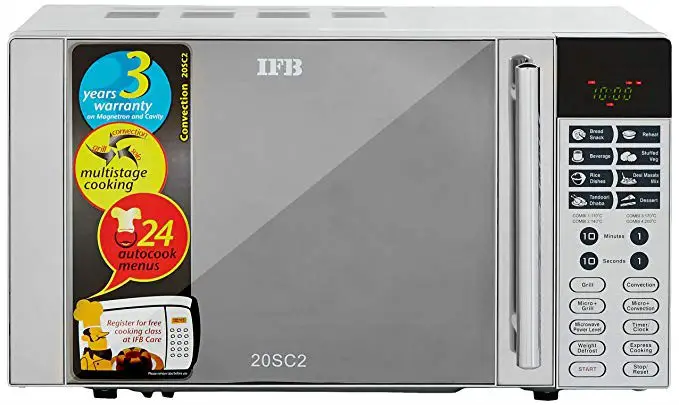 IFB 20SC2 is a 20-liter microwave oven ideal for grilling and baking. IFB Oven takes 1200-watts power consumption. The 24 auto-cook menus and pre-set three types of cooking cycle results in faster food preparation. The device has a highly touch-sensitive keypad with a digital time display.
3. BREVILLE QUICKTOUCH: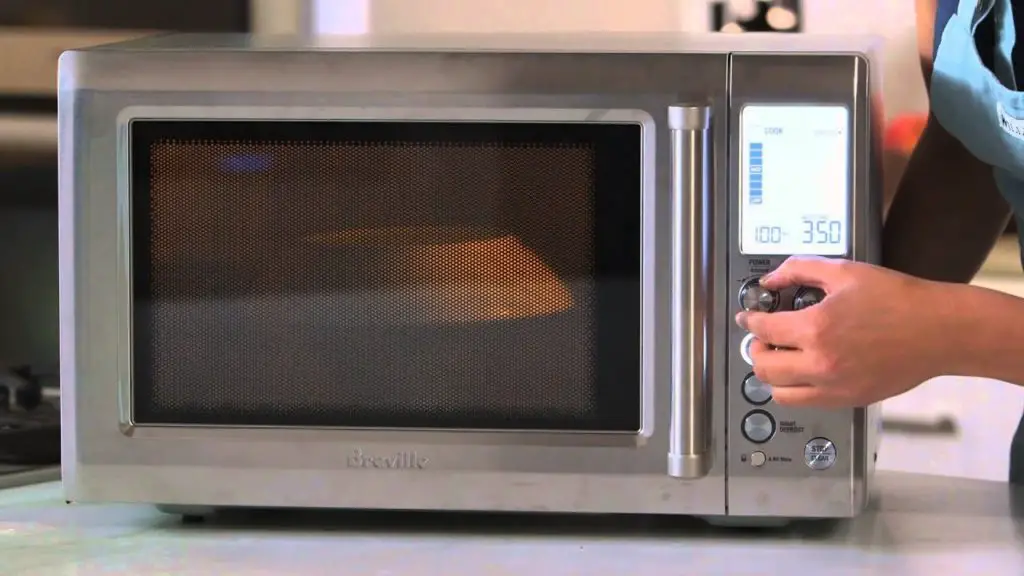 Quicktouch microwave from Breville makes cooking effortless with its basic use. Quicktouch has a regular cook, heat, and defrost modes. The stainless steel exterior makes it classy and stylish. Sensor IQ measures time and power levels automatically. The other features of this device are 30 seconds instant start, one-touch auto buttons, and shortcut panels inside the door.
4. SAMSUNG CE73JD-B: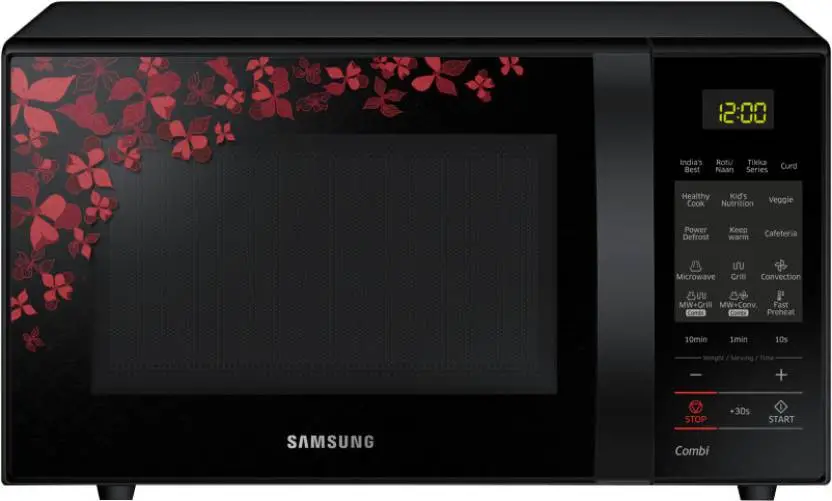 The 21-liters Samsung CE73JD-B is ideal for small families. Samsung convection microwave's child lock gives protection from any operation by small children. The Triple Distribution System supports an evenly cooking. Scratch and crack-resistant ceramic enameled interior are easy-to-clean in this oven model.
5. PANASONIC NN-T945SF: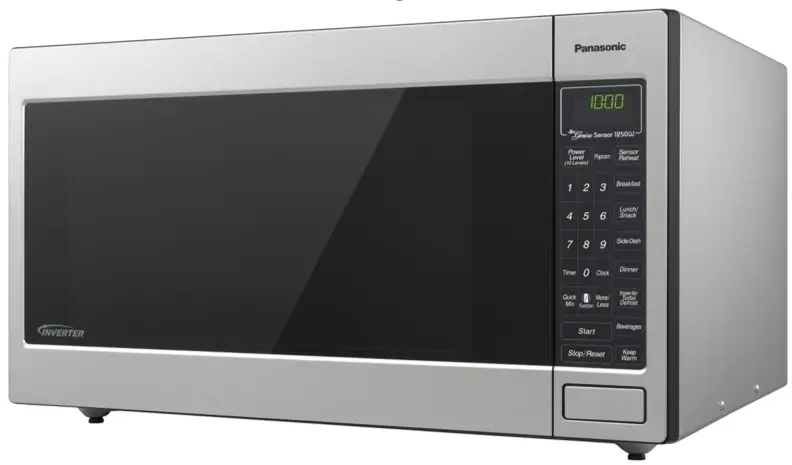 Sleek and super powerful Panasonic NN-T945SF has 2.2 cubic feet of interior space. Panasonic consumes 1250-watts of power to cook foods within a short period. The device comes with a stainless steel exterior, 14 cooking options, and an internal inverter. The inverter delivers consistent heating power to any food.
6. BAJAJ SOLO 1701-MT: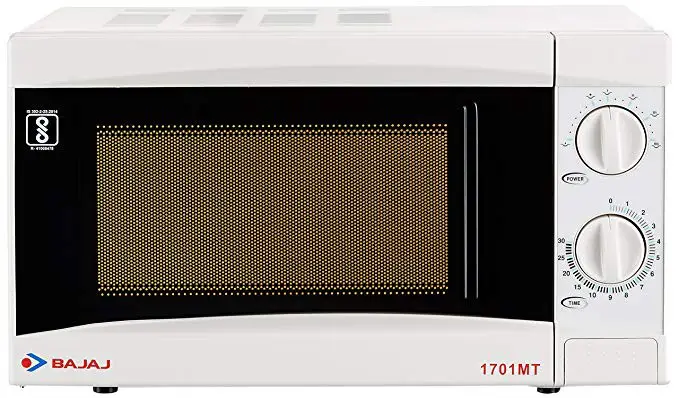 Bajaj Solo 1701-MT comes with 17-liters of capacity and has a unique Mechanical Control Knob for controlling the temperature and heating levels of your food. After completing the cooking process, the built-in alarm system will notify you.
7. BPL: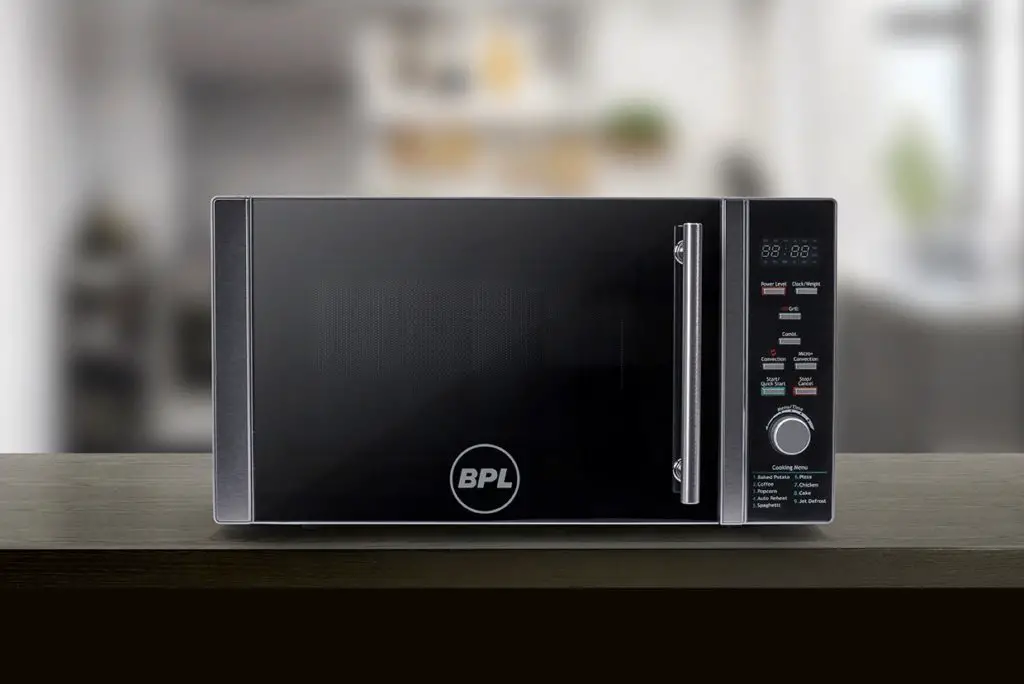 BPL Microwave oven comes with 20-liters capacity with all convectional features. The smart power selection of BPL avoids under or overcooking of foods. You can clean by steaming after your cooking process.
8. TOSHIBA: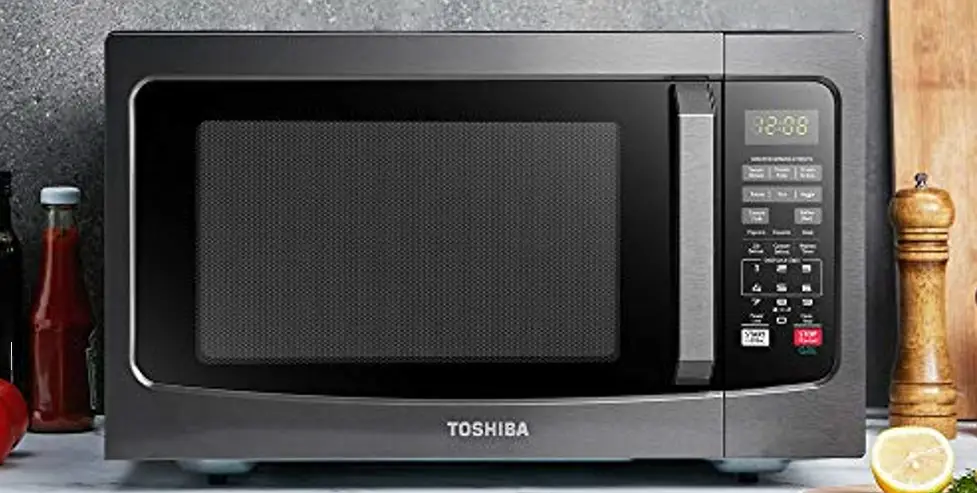 Black stainless steel Toshiba Microwave Oven has a pre-programmable menu for pizza, potatoes, and veggies. The interior of Toshiba comes with 1.2 cubic feet capacity and the glass turntable with 12.4-inches in diameter. If you want to mute the buzzer, long-press the button "8" for 3-5 minutes, and the buzzer sound will automatically switch off. Toshiba also has ten power settings, display, timer, and a power-saving mode.
9. GODREJ: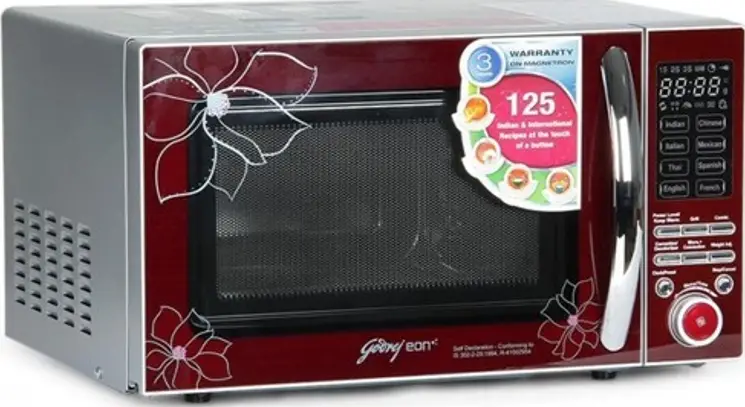 The 20-liter capacity Godrej Convection Microwave Oven does not require any installation; it is ready-to-use. The silver color Godrej oven is suitable for small families and bachelors. The tactile buttons are useful to control temperature and timer effectively. The beautiful white flower pattern design gives a stylish and appealing look to this device. The glass-turntable and roller-ring rotate smoothly and evenly cook food on all sides.
10. GE PROFILE:

The black Wi-Fi connectible GE Profile Microwave oven supports Amazon Alexa. The heating element of GE combines with a fan to rotate air evenly to the foods for convectional cooking purposes. Baking, grilling, and broiling are eight times faster with GE as compared to other ovens. GE Profile also produces lesser noise while functioning.