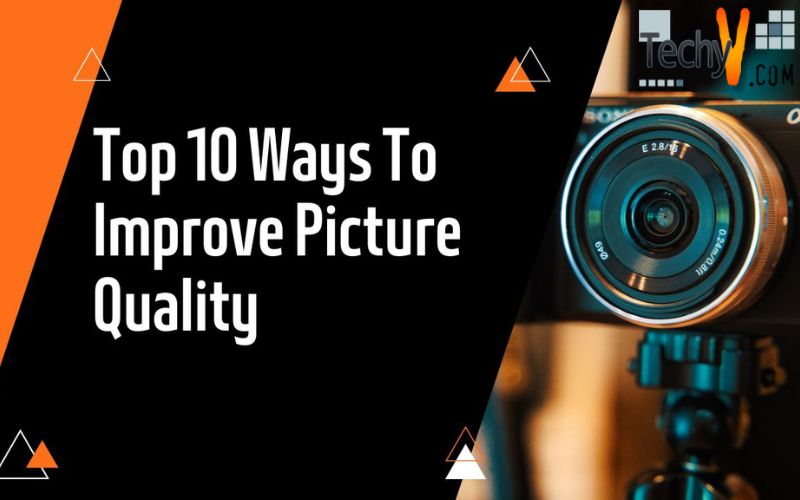 Seeing our childhood photos in our old age is a pleasant experience. Photos make our memories more special. We can gift those pictures with beautiful photo frames to our loved ones. But what if the quality of the image is not good? The image will be blurry and indistinct. here are a lot of ways to make your image the best. Here are the top 10 ways to improve the quality of images.
1. High Resolution
If the resolution is high, picture quality will also be good. Yes, if you capture your images with high resolution with your smartphone, you can get a clear picture. If you are worried about storage problems, you can store the photos on external memory devices like a pen drive and use cloud storage. And instead of zooming in, try to get close and click your picture so that your image will be clear.
2. Panorama Mode
Nowadays, most smartphones have panorama mode. Even if your smartphone does not have, you can capture panoramas with apps like Photosynth for iOS and Autostitch panorama pro for Android. These apps are best for capturing landscape photos. Remember that the Panorama mode doesn't suit moving objects.
3. Photoshop Express
Photoshop Express is an excellent app to enhance your photos. It provides a vast amount of features. You can adjust the colors of the image and cut your photos, crop them, and also add a lot of stunning effects to your picture. With Photoshop Express, you can make your image completely awesome. Additionally, after creating your account, you can access all your photos by logging in to the photoshop.com website. You can also share your creativity within the app.
4. Back Camera
We take most of our pictures using our front camera and believe the front camera makes the best picture. But the truth is, the front camera has lower resolution specs than rear camera. Because the front camera is specially designed for video conferencing whereas the back camera has more megapixels. If you want both cameras, you can do it with the FrontBack app. With this app, you can click pictures using both cameras.
5. Microphone
Audio Plays a vital role in videos. If the audio is not clear, no one will watch the video.  If you love to a  Blogger, you should keep this point in your mind.  The microphone in our smartphone is designed to function during calls you cannot use for videos. Headphone jacks do not fit perfectly here.  You can buy a microphone and attach it to your smartphone through the USB port or the lighting port. Before purchasing the mic, ensure it is compatible with your phone and its operating system.
6. Snapseed
Snapseed from Google is a free app that offers a massive range of features to edit your photos. It has the unique part of creating your filters from scratch. And it also provides features like cropping, vignette, straightening, and many texts and frames. This app has a beautiful and user-friendly interface. It sharpens your picture without damaging the quality.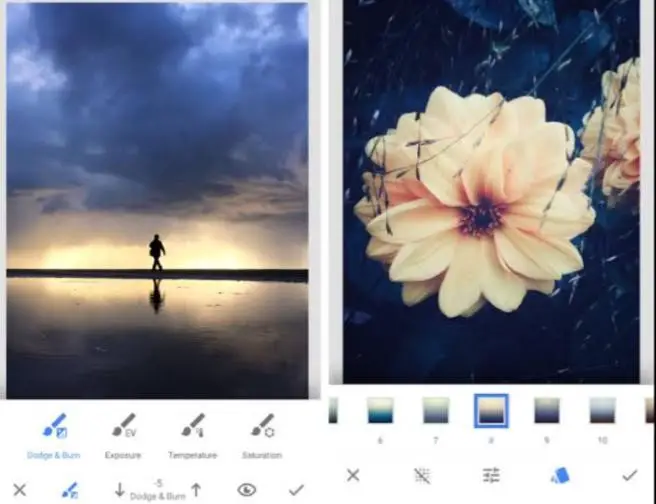 7. Turn On The Grid
Most of the Pro SLRs have grids that makes perfect square shots. You can also use this awesome this in your smartphone's camera app. Grid lines help to keep the horizon straight and make the photo look like a professional one. If you are taking portraits, the Grid will make it excellent.
8. White Balance
Nowadays, most camera phones are coming with the White Balance feature. This feature helps you to adjust the colors in your pictures based on your shooting conditions. It works in different ways for different phones. You can find the instructions for using this feature in your phone manual. So, go through your manual before using this feature.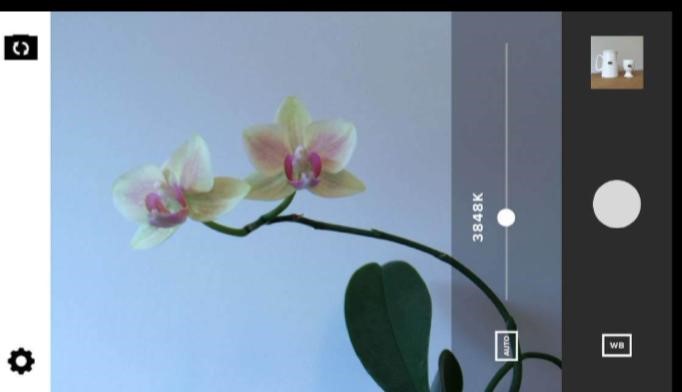 9. Canva
Canva is a best and simplest app to enhance your photos. Beginners can improve their photo editing skills here. You don't need to have any design skills to proceed with this app. Just drag the picture you want to edit and select the option in Canva. You can also create beautiful and interactive posters with Canva. If you love Canva very much, you can purchase the premium version.
10. Fast Burst Camera
If you have cute pets at your home, you will definitely take a lot of pictures of them. But we may have missed some moments too. Some photos may be blurry if we have taken them suddenly. But Fast Burst Camera won't let this happen again. With this incredible app, you can capture every moment of your furry baby. But remember to turn off the shutter mode; otherwise it will capture many pictures.