Best Smartphone: SAMSUNG GALAXY S10/S10 PLUS
Samsung Galaxy S10
• Launched in March 2019.
• OS: Android 9
• Screen size: 6.1inch
• Resolution: 1440×3040
• CPU: Snapdragon 855
• RAM: 8GB
• Storage: 128GB
• Battery: 3400mAh
• Rear Camera: 12MP+12MP+16MP
• Front Camera: 10MP
Samsung Galaxy S10 Plus
• Launched in March 2019.
• OS: Android 9
• Screen size: 6.4inch
• Resolution: 1440×3040
• CPU: Exynos 9820
• RAM: 12GB
• Storage: 512GB
• Battery: 4100mAh
• Rear Camera: 12MP+12MP+16MP
• Front Camera: 10MP+8MP
The Samsung Galaxy S10 is the best smartphone available right now with all the mentioned features and best screens around. It covers both S10 and the Galaxy S10 Plus, as there is very little difference between the two smartphones.
The super AMOLED display of this smartphone is one of the most attractive features, with super colors, dynamic range, and very excellent viewing experience.
Best Laptop: DELL XPS 13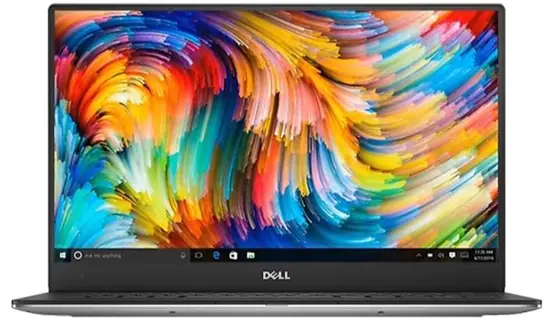 • CPU: 8th generation Inter Core i5-i7
• Graphics: Intel UHD Graphics 620
• RAM: 8GB-16GB
• Screen: 13.3 inch FHD (1920×1080)- 4k(3840×2160)
• Storage: 256GB-1TB SSD
• Centered webcam
This laptop has fascinating features, varying from the gorgeous and light design to the powerful modern components that power it. It has an 8th generation Intel Core i5 or i7 processor and a bezel-less 'Infinity Edge' display, which makes this laptop the most popular in the world.
Best Television: SAMSUNG Q90R QLED TV
• Size: 65inch-75inch
• Superb picture quality
• Wider viewing angles
• Bixby support
This television has a visibly superior viewing angle, and the local dimming delivers deep Blacks without losing shadow detail. The Q90 can deliver images that directly compete with an OLED with natural colors bright highlights, deep blacks, and well-defined shadows. This television shows images that are breathtaking in their detail and dynamic range.
Best Games Console: Nintendo Switch
• Dimensions: 4×9.5×5.4inch
• GPU: 768MHz(docked) or 307.2MHz(undocked)
• RAM: 4GB
• Max resolution: Docked 720p, undocked 1080p
• Optical Drive: None
• Storage: 32GB (Expandable)
• Portable battery life: 3-7 hours
It is a handheld home console hybrid Nintendo switch, which is the best choice for a new console right now. They offer a distinctly different experience from the mainline Sony and Microsoft consoles at a lower price point and hugely convenient portable play.
Best Fitness Tracker: FITBIT CHARGE 3
• Screen: Yes.
• Heart rate tracker: Yes
• Waterproof: Yes
• Activity tracking: Yes
• GPS: No
• Battery Life: 6 days
• Compatibility: Android/iOS
• Light design
• Big screen
It has a lightweight design, and it looks better on your wrist. It is the best fitness tracker, which offers a full fitness suite.
Best Camera: NIKON Z6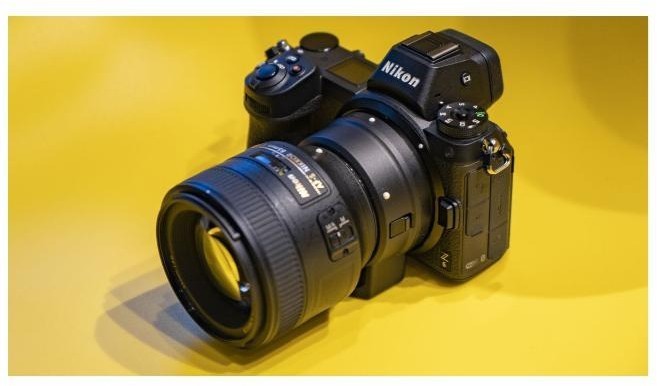 • Sensor: Full-frame CMOS
• Resolution: 24.5MP
• Auto focus: 273 points AF
• Screen type: 3.0-inch tilt-angle touchscreen, 2100K dots
• Maximum continuous shooting speed: 12fps
• Movies: 4K at 30p
• User Level: Enthusiast or expert
This camera, with great image quality and refined handling, is one of the newest cameras ever, and it matches youth with excellent usability. A full-frame mirror less, it ticks all the boxes for features, performance, and price with a 24.5 MP sensor that offers superb color reproduction and pin-sharp detailing. There is a 273 point autofocus system, alongside a 12fps burst shooting mode for capturing every moment of a fast-moving scene.
Best Tablet: iPad PRO 11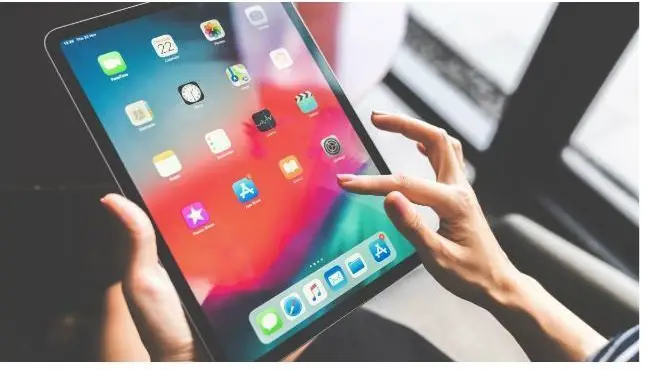 • Weight: 468g
• Dimensions: 247.6×178.5×5.9mm
• OS: iOS 12
• Screen size: 11 inch
• Resolution: 2388×1668 pixels
• CPU: A12X Bionic
• Storage: 64GB/256GB/512GB/1TB
• Micro SD slot: No
• Battery: 7812mAh
• Rear camera: 12MP
• Front camera: 7MP
It is a superb two in one when paired with its folio keyboard case and a lovely large touchscreen tablet when flying solo. The Apple pencil finally connection the tablet magnetically the speakers now have the wolf to match the larger real estate, and the screen to body ratio is improved.
Best SmartWatch: SAMSUNG GALAXY WATCH
• OS: Tizen OS
• Compatibility: Android iOS
• Display: 1.2-1.3 inch 360×360 Super AMOLED
• Processor: Dual-core 1.15 GHz
• Band sizes: 22mm or 20mm
• Onboard storage: 4GB
• Battery duration: 4days on 46mm
• Charging: Wireless
• IP rating: 50m
• Connectivity: Wi-Fi, Bluetooth
With an impressive battery and useful rotating bezel, the Samsung Galaxy Watch comes much improved over its predecessors, and rightfully knocks the Apple watch off the top spot.
Best Headphones: SONY WH-1000XM3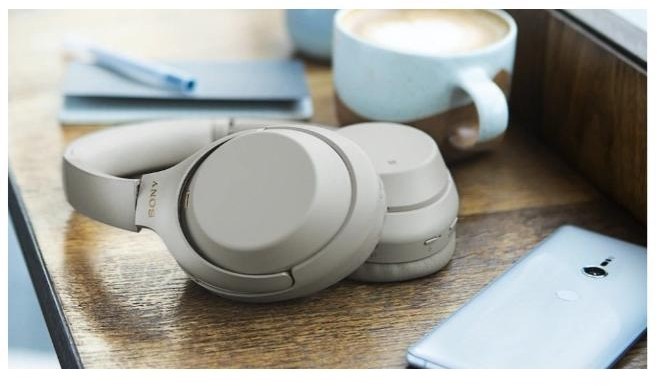 • Acoustic Design: Closed
• Weight: 8.99oz
• Cable length: 3.94ft
• Frequency response: 4Hz to 40kHz
• Drivers: 40mm dual-layered diaphragm
• Driver type: Dynamic
• Sensitivity: 104.5dB
• Impedance: 47ohm
• Battery life: 30 hours
• Wireless range: 30metres
• NFC: Yes.
The outstanding noise cancellation and excellent sound quality make these headphones the most fantastic headphones of all time.
Best VR Headset: VALVE INDEX
• Widest field of view
• Knuckle controllers
• Ultra crisp display
• Display: 1440×1600 LCD
• Backward compatibility: Supports HTC Vive and Vive Pro Controllers