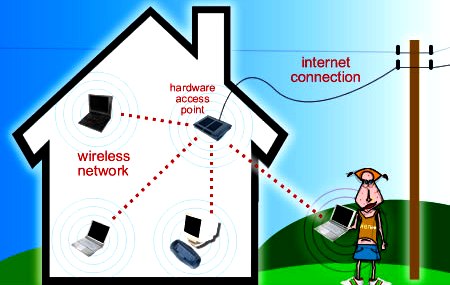 How to protect your home Wi-Fi from intruders
WiFi users must use a protected WiFi connection since it's a wireless technology anyone in range can access your internet and home network. Someone can easily steal your valuable data if they have access to your WiFi router.
Password protect your connection.
Change the password frequently.
Pay attention to the WiFi led of the router when you are not using WiFi (If it blinks that means someone else is accessing your WiFi).
Go to your router's status> local network and carefully inspect the DHCP client table for unidentified IP addresses.
Use software like network magic www.purenetworks.com/ to identify devices connected to your router.