Own a brilliant Apple Watch but don't know what to put on it? Perplexed by the thousands of apps to choose from?
We've made a list of the best and most essential apps for Apple smartwatches. That will make the most of your high-tech smartwatch and assist you in a variety of ways.
(1) Strava
Strava, founded by Mark Gainey and Michael Horvath, is an American-based service that tracks human exercise. The app connects millions of users through their favourite sport, and most commonly for running and cycling. The app is free, but in order to unlock a few special features, you need to have a paid subscription. You can also use the Beacon feature to share your location in real-time with anyone you want and nominate others. It is the best app to have on your innovative Apple Watch for tracking your exercise.
(2) Carrot Weather
CARROT's award-winning Apple Watch app allows you to check the weather right from your wrist. You get a complete weather app, as well as notifications and complications that you can customize. You can even change CARROT's personality to your liking, allowing you to create the weather app of your dreams. Change layouts, add data points and do whatever you want.
(3) Streaks Workout
This app will get you into a routine of increasing your strength and fitness, no matter how lazy or busy you are.
The Streaks Workout is an excellent training tool for people of all fitness levels and abilities. You can choose from various equipment-free exercises to work your core, arms, legs, back, and chest, or you can design your own. Set your goal, and the app will keep an eye out for you and assist you in completing your task. So, if you care about your fitness but struggle to manage your time, it should get installed soon.
(4) BFT – Bear Focus Timer
We, young people, waste too much time, and when it comes to scheduling, we frequently fail, so here is an app for your smartwatch that will schedule aspects of the Pomodoro Technique. In a nutshell, it divides your day into work sprints (25 minutes each, by default). When the clock is ticking, the motive is to stay focused and avoid distractions, and at the end of each work session, you get a short break for faffing. You get a more extended resting time after a user-defined number of work/break cycles, where you can tell anyone within earshot that you've done 100 minutes of hard work in the last two hours.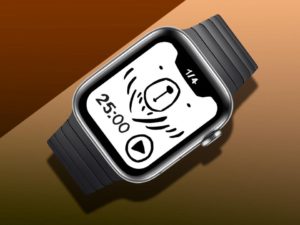 (5) Citymapper
It's the best journey planner and navigation app for taking the bus, train, walking, or cycling. The app instantly compares your travel options across all modes of transportation and finds the best route.
You will receive the correct transportation date and a simple travel planner that will combine all modes of transportation so that you can move around the city without difficulty. Also, if you're walking, it'll give you step-by-step directions and even point out no-parking zones.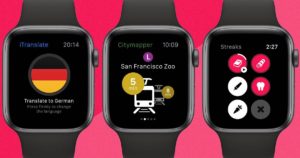 (6) Cheatsheet Notes
Cheatsheets are helpful for remembering small details such as hotel rooms, license plates, ID numbers, and luggage combinations. Write them down within the Cheatsheet, then ask them whenever you would like within the Widget or paste them wherever you want with the Custom Keyboard. No more fiddling with your phone to find your notes app. Cheatsheet is simple to operate by swiping right on your lock screen, pulling up the keyboard, or looking at your Apple Watch.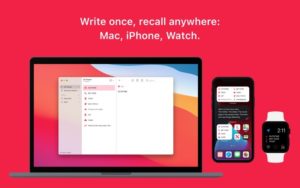 (7) MultiTimer
MultiTimer is a versatile and user-friendly countdown and stopwatch timer app with an elegant user interface and powerful features. In addition, the free version includes all of the features that helps you to stay on top of your tasks and responsibilities. All interactions with timers switched to a single button press: Start, Pause, Resume, and Stop.
You can make multiple timers and personalize them by naming, assigning, and coloring timers their icons and sounds. MultiTimer provides you to reuse timers for anything related to your regular life such as cleaning the house, doing some laundry, cooking chicken, taking a quick break during a busy working day, giving a minute to your favorite book, playing chess or timing quizzes, or even carrying out treatments.
(8) WorkOutDoors
WorkOutDoors is a powerful Apple Watch activity tracking app. WorkOutDoors is an excellent choice for those looking for a more robust and flexible workout-tracking app with a large amount of customizability, vector maps, route tracking, and much more. The app's ability to be customized is one of WorkOutDoor's main selling points. One of the biggest selling reasons is the ability to customize which screens appear on your watch – there are hundreds of options to choose.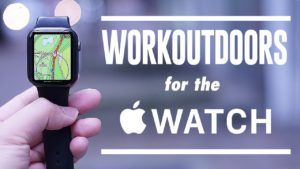 (9) Hole19
Hole19 maybe a FREE golf app that gives accurate yardages, scoring for you and your friends and real-time leader boards. Don't squander your money on expensive range finders or flashy gadgets! Hole19 provides accurate distances throughout the course and keeps all of your rounds in one place. Hole19 is an app that totally works with Apple Watch, with over 43,000 golf courses available!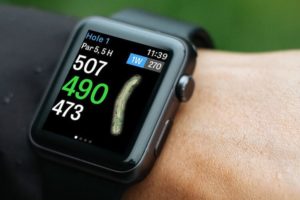 (10) Night Sky
Night Sky is a highly effective personal planetarium. In your own beautiful personal planetarium, it quickly identifies stars, planets, constellations, and satellites! Everything is magical. Whether you're in search of a constellation or the International Space Station, Night Sky can help! You can add the stunning new Night Sky Widget, which is available in various sizes, to get relevant data to your location on satellite flyovers, weather, and your favourite objects!