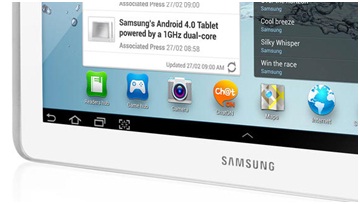 What to expect from Galaxy Note 8.0
Samsung is just about to release an 8 inch version of a note tablet. The launching of this powerful device is expected to be next month. The whole world is anxiously waiting for this device because everyone loves Samsung Galaxy smart devices. Many keep searching daily over the internet expecting to find the release date.Below are 13 things expected from Galaxy Note 8.0.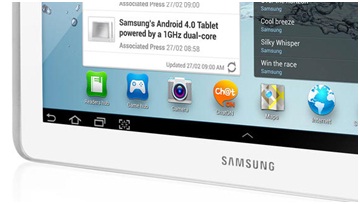 1. Galaxy Note 8.0 is expected to be in two versions; Samsung Galaxy GT-N5100 and GT-N5101. The GT-N5100 is a 3G model while the GT-N5101 is a WIFI model of note. The two models are almost similar as far as features are concerned. They will all be released on the same date.
2. Galaxy Note 8.0 is expected to feature a clear screen with LCD display. This type of screen is very sensitive to even a simple touch.The screen size is 8 inches and gives a resolution of 1280 x 800 pixels with a pixel density of 189 ppi.
3. The processor is a Quad Core A9 processor with Mali 400MP GPU for accelerating gaming and graphics. This processor is very fast in loading and downloading items as well as performing other functions.
4. It has very nice sensors for increasing user behavior such as gyro, accelerometer and compass. These features are very important to users of the phone.
5. Galaxy Note 8.0 has a slim body measuring 211.3 x 136.3 x 8 mm and weighs 330g. Such weight is so light that you do not feel tired when carrying it around.
6. Both versions of Galaxy Note 8.0 are running on the latest Android 4.2 Jelly Bean Operating System. This is the latest version of OS with the latest apps inbuilt.
7. This phone come a tablet has memory capacity of 2GB RAM, which is just enough for faster access. Internal memory is 16/32 GB.
8. They have a non-removable Li-Ion 4600 mAh battery. This battery keeps charge for almost 6 hours while continuously being used.
9. For connectivity purposes, Galaxy Note 8.0 has several options which include USB 2.0, WIFI, Bluetooth 4.0 and GPS. This allows you to connect to the internet with any available connectivity. You can also choose the one that is faster at that particular time.
10. At its back there is a 5 mega pixel camera that allows for auto focus. The phone also has a secondary camera of 1.3 mega pixel. The camera is geo tagging.
11. Samsung Galaxy Note 8.0 does not support GSM voice communication, MMS and SMS. If you like using any of these features then this device will not be your choice.
12. It will come in different colors; black and white/silver models. This means you will not be limited to buying the black one if black is not your favorite.
13. Samsung is expected to give official confirmation of the release date of Galaxy Note 8.0 in Barcelona where the Mobile World Congress will be held. Let's wait for this special day.