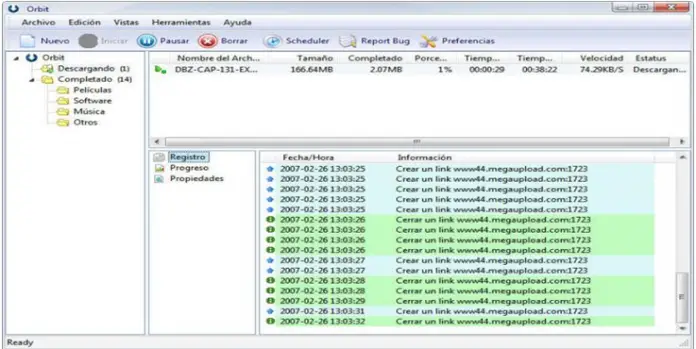 Everyone is quite knowledgeable about web browsers. But when it comes to download contents from internet no web browser can satisfy in terms of speed. Web browsers also don't have features to resume download if connection got down. For all these problems there is only one solution, Download Manager. For every internet savvy we brought a list of download managers to ease the task of content downloading from internet.
1. Internet Download Manager
Internet Download Manager is one of the best download manager available on the Internet. It has many dynamic features for download lovers. It claims better high speed and connection stability during downloads then other download managers. Apart from speed and stability it provides integration facility with all major browsers on all platforms. Moreover that it provides you with resume facility on download to download files in multiple duration rather than only 1 time.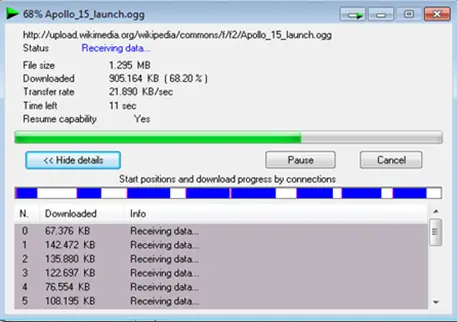 2. Internet Download Accelerator
Internet Download Accelerator is yet another download manager with easy to use interface and other nice features. It lets you download and manage your contents effectively. You can even watch videos when they are not completely downloaded or they are still downloading.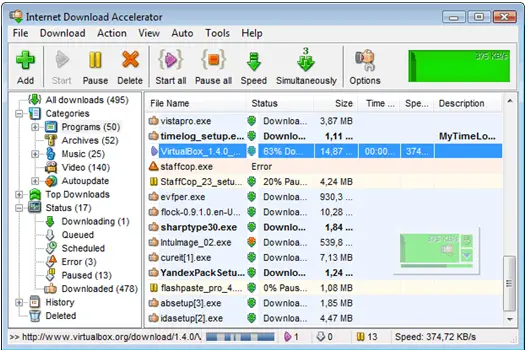 3. Microsoft Download Manager
Microsoft Download Manager is an official download manager from Microsoft Corporation itself. It is a simple yet best tool in download manager section. It comes pre-installed with latest windows operating system. It doesn't give so many features but you can easily manage and pause/resume your downloads, whatever the size may be.
4. Download Accelerator Plus
Download Accelerator Plus is also an addition to the list of good download managers. It provides all facilities that a download manager should have. Main features of DAP or Download Accelerator Plus includes download boosting, File preview, File conversion etc. It comes in two version freeware and premium license.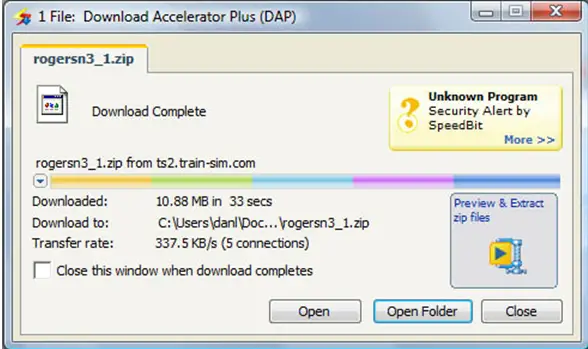 5. JDownloader
JDownloader is another jewel in the list do download managers. It is an open-source download manager for downloading contents from the internet. There is a huge list of developers who works to make JDownloader better and efficient. It is a good alternate for Internet Download Manager with download resume facility and download scheduling facility.
6. Orbit Downloader
Orbit Downloader is a good download manager. It is highly efficient in downloading contents from the internet. It is helpful in downloading files from many great sites such as YouTube, Facebook, Myspace etc. It also supports Rapidshare downloads. Over that it works on MMS. FTP, RTSP and RTMP protocols.
7. FlashGet Downloader
FlashGet Downloader improves your downloading speed to download contents from internet to your system faster. It has features like malware, spyware scanning etc. It also provides an anti-virus which you can use to clean bugs from your computer and to boost the performance.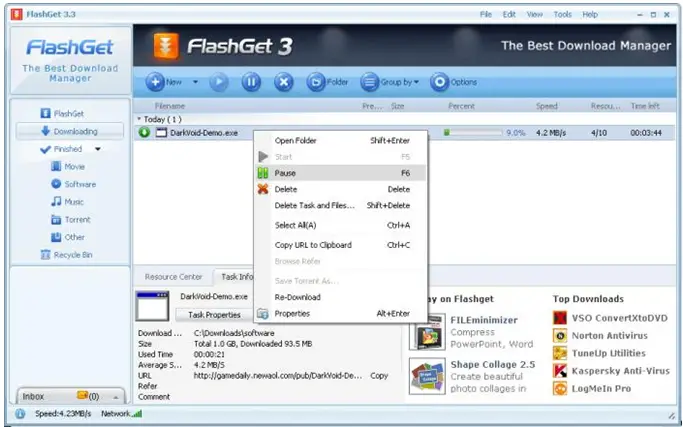 8. GoZilla Downloader
GoZilla gives you the ease of downloading with a dedication to boost your download speed. It makes downloads easier, faster, safer for users. It even works on DSL and Mobile internet. You can download files from multiple servers at a time with the help of GoZilla Downloader. It again is the best choice for a download manager.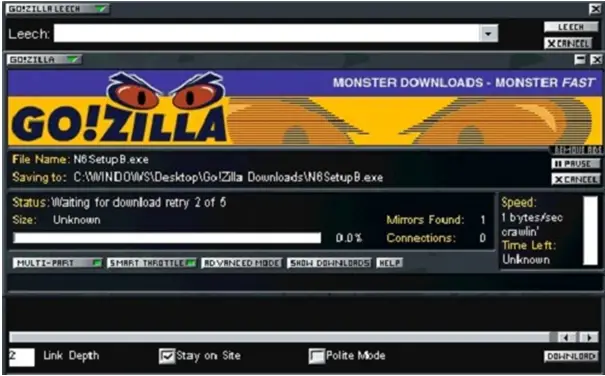 9. Xtreme Download Manager
Xtreme Download Manager gives you the not so many features. But it's a good choice to download files and videos with high speed. It supports all major browser integration, which you may use to download videos and audio from video sharing sites.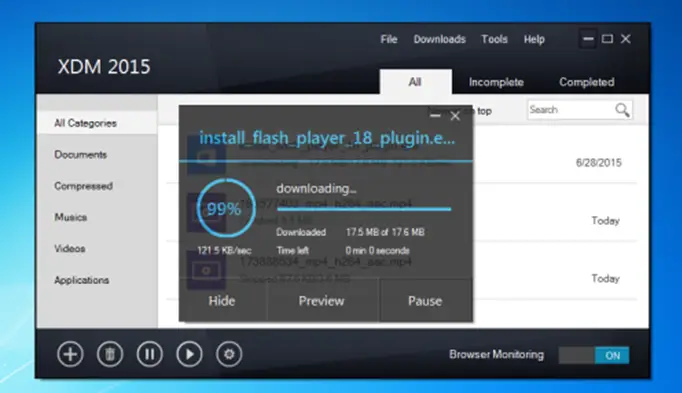 10. Free Download Manager
If you are searching for a free download manager than FDM is here. It gives you a powerful set of tools to download and manage your contents from the internet. It gives you pause & resume facility with a great download speed. And above all of these it's just free to use. That's all folks.
That's all folks.