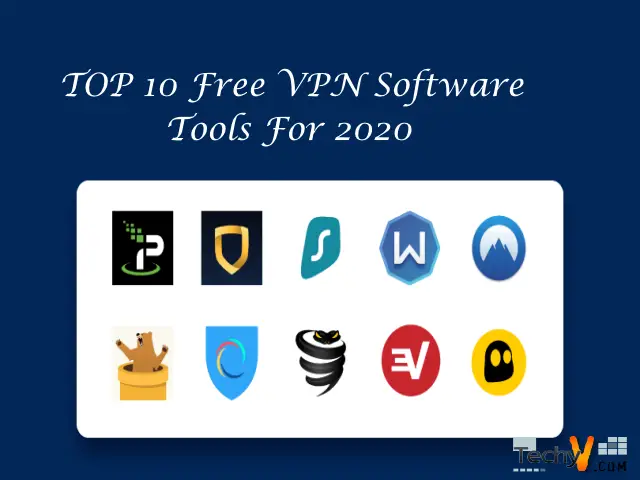 VPN is an acronym for Virtual Private Network. Virtual Private Network is used to create a connection with other networks across the internet. There are multiple purposes to use VPN. It allows users to protect the browsing history from the public Wi-Fi, enables access to restricted websites, etc. The use of VPN, nowadays, has increased a lot as the new technologies are emerging day by day. The most popular use of a VPN is to connect several business networks. Let us see the best and top 10 VPN software tools that are available freely. The following are the top VPN software tools and its respective features:
Hotspot Shield Free VPN

Hotspot Shield Free VPN is one of the most popular VPN software tools used nowadays. It incorporates multiple features like military-grade encryption, ultra-fast VPN servers, secure internet connection, etc. This software tool is compatible with iOS, Android, macOS, Microsoft Windows operating systems. The Hotspot Shield VPN allows users to protect your personal information from hackers, snoopers, prevent service-based bandwidth throttling, access restricted websites, browse the web by masking IP address, etc. This tool comes with two packages, free and premium. The premium package requires a subscription of $2.99 per month.
TunnelBear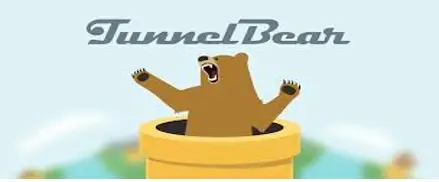 TunnelBear is yet another best free VPN software tool that is used widely. It provides multiple benefits like privacy, high performance, encryption, etc. It includes vigilant mode, which blocks all the unsecured traffic and it will not disturb the internet connection. It provides the closest tunnel for better security purposes. Other features are it provides lighting fast speeds, safe Wi-Fi protection, answers of the frequently asked questions, worldwide network, string encryption, 500MB free data, GhostBear, add up to five devices to the network, etc. This VPN tool supports browning across more than 22 countries of the world.
ProtonVPN Free

As its name indicates, the ProtonVPN Free software tool is freely available and easy to use. This tool supports browsing across more than 50 different countries of the world. Additionally, the specialty of this software tool is it can add ten devices to the network at the same time. Its features include it offers no data or speed limits, no advertisements while using, does not log your online activities, protected by the Swiss privacy laws, etc. There are other advanced features included in the premium package. They are switching to the favorite network, sharing files with security, secure core servers, access any content, connect to the Tor network, 10 Gbit servers, global network, etc.
Windscribe


Windscribe VPN software tool is used widely due to its advanced features. This tool has a large network, having its network in more than 63 countries. It includes the facility of R.O.B.E.R.T means users can block IPs and domains of any device. Other features involve no identifying logs, strongest encryption, config generators, ScribeForce, simple clients, static IPs, port forwarding, split tunneling, etc. The desktop application features of this tool include Firewall, secure hotspot, proxy gateway, flexible connectivity, etc. This tool is free to use for anyone.
Speedify
Speedify is another top 10 VPN software tool that enables users to get benefitted from all the features provided by it. The primary feature of this tool is it offers the users with the most stable and reliable streaming. Additionally, this tool has Streaming Mode that avoids shuttering and buffering over the network. Speedify VPN tool is best suited for streaming videos, VoIP, and gaming. Other features include channel bonding, higher speed, customizable priority rules, broad coverage, advanced encryption, security, 2X performance, higher stability, no interruptions, higher reliability and consistency of data, reduces packet loss, users can hide IP, BitTorrent-friendly, etc.
Hide.me
Hide.me VPN software toll comprises full of extraordinary features. This tool has made it easier for users to create a connection over any network with incredible features. The features of this tool are WI-Fi security, Global IPTV, latest VPN protocols like IKEv2, IPsec, OpenVPN, etc. Additionally, it includes no-log VPN, high-quality servers; users can give any anonymous IP address, stealth guard, uncensored DNS, split tunneling, IP leak protection, IPv6 support, etc. Hide.me software tool is compatible with PC, Mac, tablet, iPhone, and Android. This tool comes with guidelines for each device.
OperaVPN
Another VPN software tool with incredible characteristics is OperaVPN. It provides all the advanced features to its users. The main advantage of using this software tool is it does not require any subscription or payment to unlock its features. The features include it is compatible to work with Netflix, easy setup and use, harmless logging, high-speed performance, strong encryption, customizable IP address, change geographic location, hide threat to protect data, use proxy to secure web, unlimited, etc. This software tool is used widely as it is available freely.
BetternetVPN

The BetternetVPN software tool is the most used and top VP software tool. It incorporates multiple features. This software tool is available freely, and it is unlimited. It includes a proxy for android devices, masks your IP address, encrypts internet traffic, WiFi security, unblocks sites, allows accessing any restricted content safely, etc. This software works like Tor proxy. Additionally, it includes anonymous connection, privacy protection, secures your device, faster speed, shield Wi-Fi hotspot, etc. This software offers advanced features without paying a single penny.
VPNBook


VPNBook is yet another top software tool that enables users to connect to any network. The features of this tool include strong encryption, no bandwidth limits, smart CDN Fallback, 100% anonymity, etc. This software tool allows the browsing os the network in six different countries. The VPNBook software is compatible with Microsoft Windows, macOS, iOS, Android, and Linux operating systems. Additionally, it provides a free trial of 14 days to the new users. Later, the users have to pay a specific amount for a subscription.
NordVPN

The NordVPN software tool is one of the most efficient software tools for establishing a secure connection over the internet. Its features include secure internet, ultra-fast connection, a strict no-logs policy, uninterrupted streaming, higher privacy, non-atop protecting of data, personal IP address, masking your IP address, P2P, double protection, Onion router, browser extensions, no data leaks, worldwide access, etc. This software allows access in more than 59 countries and enables six devices to connect at the same time. Additionally, it offers support to its users all the time.