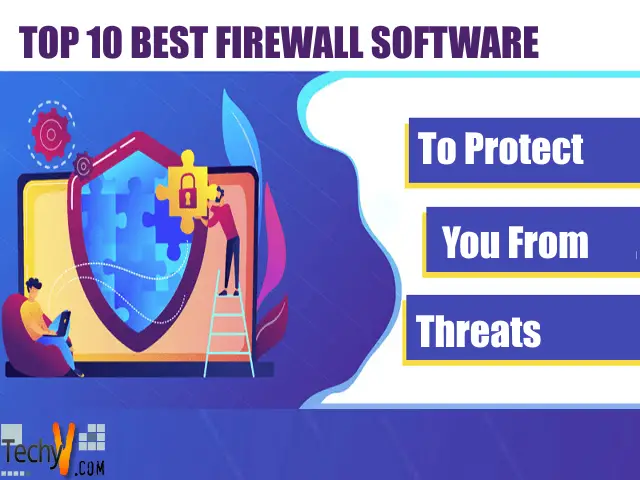 In today's world, we are prone to be attacked by viruses, Trojans, and hackers. Firewalls are still used in today's world to prevent attacks. Even though every computer has built-in firewall protection, it is better to have an additional firewall. Antivirus software can protect our computers from these threats, but some can abuse user's permission to get unauthorized entry. So in that case, you require firewall protection. Here we bring you the best firewall software to protect your PCs.
1. Glasswire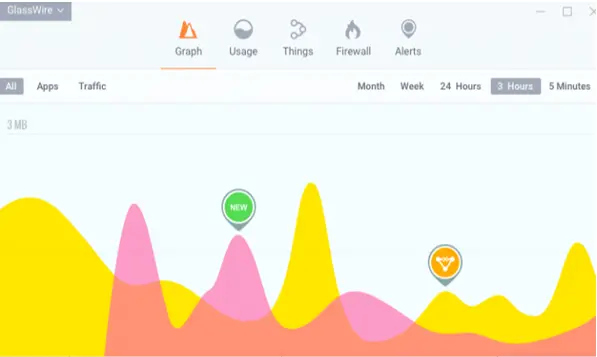 It is a network monitoring software and works as a firewall. It is used by business professionals not on a large scale, and for people who work from home. It has options to set-up profiles depending on where you are. You can set up a public WIFI profile, home network, etc. It can monitor the bandwidth usage for each application depending on your needs. It allows for more bandwidth usage for apps. It has a friendly interface. It will alert when devices are trying to connect. It gives analysis based on IP/Host application, type of network traffic, etc.
2. Comodo Firewall

It is one of the best feature-packed software available on the internet. It allows you to block your ports from hackers and can stop broadcasting your private data without your knowledge. It offers a Virtual Kiosk a virtualized sandbox for testing unknown apps which don't affect your computer. It also includes a browser named dragon and ice dragon, which is more secure. DDP security is offered by it to secure your connection and blocks internet attacks. The host intrusion protection system (HIPS) will detect a program to ask you to allow it or not.
3. ZoneAlarm

It is one of the most downloaded firewalls with more than 20 million downloads in 20 years. It makes your PC away from hackers and stops broadcasting your private data by stealth mode. There is a two-way monitoring method, which allows you to see traffic in and out. It has an auto-update feature with which you get protection regularly. And also, it includes protection against booting without the user's permission. You can use it to prevent from being booted by a toolkit to take over your PC. It can avoid security threats by using the anti-phishing scanning of URLs. And it protects your download files by removing malicious code written.
4. TinyWall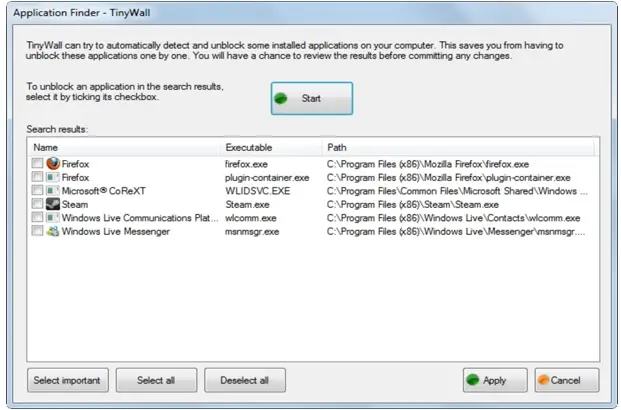 Its limited performance is due to its Windows built-in defender firewall. It allows no pop-ups, which are better. It blocks Trojans, viruses, and malware. You don't need to know about protocols or application details to run this software. It shows an icon in the system. You can prevent your work from being disrupted by using the in-built feature. Windows Operating system supports this. Also, there is a whitelist feature. That is when you find any program which has been blocked, you can add it to the whitelist. Then you will able to access it and do what you want.
5. AVS Firewall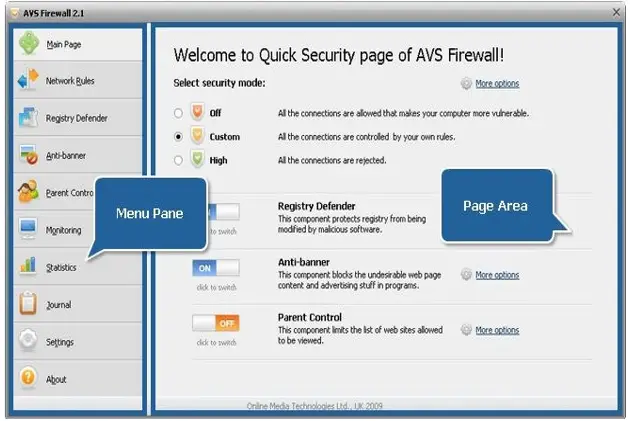 It can prevent hackers from hacking into the computer system. And stop intruders from entering your network, thus preventing unauthorized entry. If you are busy with these pop-ups, advertisements, and banners, then this is what you need. This feature is called Anti-banner. It protects your computer from worms and malware by monitoring the registry. And can allocate bandwidth depending upon your needs. You can write your own rules to firewall rules. It also allows you to make a whitelist and work upon those websites.
6. Sophos XG Firewall Home Edition

This edition is useful for helping with working from home. It aims at protecting for the home networks. When installed, it will wipe out the existing OS and install its own operating system. It includes features like web security, connection privacy, and URL filtering. There is a dashboard with which you can view the facilities. It has a lot of features, including network monitoring and prevention of attacks. Intrusion prevention systems and traffic shaping features are better.
7. OpenDNS home

It offers a free version that can be used in your houses. Actually, it is available for business professionals who later developed a free version. It sounds like a better choice for DVRs and smart TVs, computers, tablets, and smartphones. Since this system is cloud-based, you don't need to install the software in all your devices. It changes your router settings so that it allows the traffic through the OpenDNS server. Also, it is called edge service. It will protect you from cyber-attacks, hackers trying to hack your system, from malware and virus, and DDoS attacks.
8. Peerblock


It is one of the software which allows blocking of the IP address itself instead of blocking the program. It is an essential feature of this software, which most of them don't. It will check for any problem with the program, and if there is a problem, then the program won't have a connection with your computer. You can block ads of all categories, business ISPs, spyware, even countries, organization, etc. You can either block an IP address or use it if you want to. You can customize your list of IP addresses whenever you want as per your needs. All Windows version supports this.
9. Private firewall

If you want customizable profiles, then this is for you. You can change as per your convenience. You can alter the list of allowed as well as blocked apps. Even you can customize it by adding new applications to the list. You can use this software with ease. You can outbound email, block specific IP addresses, and much more.
10. Net Defender

This software is for the community of one-click users. Installation is not hard and is Windows supports this. You can define the destination and source IP address, block or allow any address, or even block FTP and other ports used on the network. It has a scanning option with which you can find the number of ports open on your machine.