This summer, Google has released its new version of Android that is Android N. It is officially declared as Android 7.0, popular as "Nougat". It is currently available on Nexus 9, Nexus Player, Nexus 6P, Nexus 6, Nexus 5X and the Pixel C tablet.
While few features are the same as that of Android Marshmallow, here are some appealing features you must know about for sure:
• Multi-Window : Chatting with your partner at messenger and friends are texting on what's app, well you can't put anyone down, right? This feature has saved your time as you don't need to switch between apps, now you can access two apps simultaneously on your screen.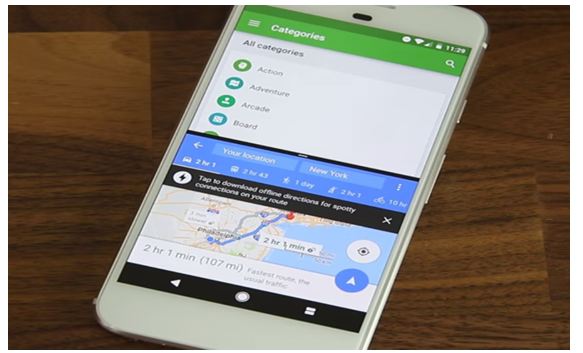 First, open the app you want and then long press at Recent apps button. It will launch the multi-window, select your second app and there you go!
• Smarter settings : At the top of the settings, you will see some suggestions to setup your device. Instead of going into each setting to change it just jump onto one setting from another by the slide out menu. There is a data saver option introduced to restrict your data usage. Now you can also adjust your display size accordingly.
• Bundled Notifications : All similar notifications are bundled together. You can expand each one by clicking on the top (say title). The good news is you can directly reply to any notification right from here, without opening the concerned app.
You can remove a notification manually either by swiping or Nougat has provided clear all option at the bottom, to clear on a single tap.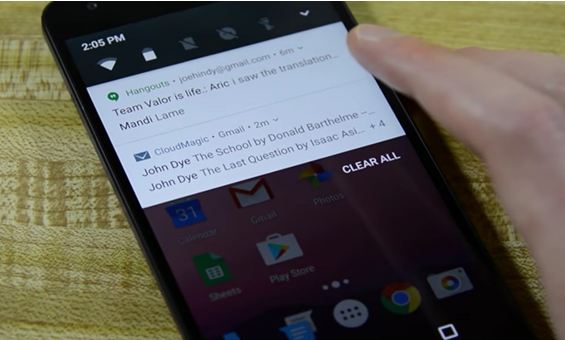 • Emergency Information : In settings, you can add emergency information like your address, emergency contact, etc. By clicking on the Emergency Info at the lock screen so that anyone can access this info. This is a minute yet helping feature in the hard times.
• Switching between the recent apps: Now you can switch comfortably between the apps you are using now and the last used app by just double tapping on the recent apps button. Simple enough!
• Rich Emojis : With Android Nougat uses Unicode-9 emojis. Google has added varieties of emoji in different skin tones. It has also added some emoji to depict gender equality.
• Storage : Our phone will look into files, folders, apps and downloads and suggest us to delete the same based on their inactivity. It will also backup photos on Google photos and delete their copies from the device. Customize it's settings by going to Settings Storage 3-dots icon Free up Space, you are there!
• Quick settings: There is a little set of toggles which expands to earlier quick settings menu when you flip it down. However, quick settings are now paginated which means you can have multiple pages of quick settings. You can edit these settings as per your convenience.
• Seamless Updates: Now you don't have to look at your screen while "Android is updating". Any software update is downloaded in the background. But only selected devices will be able to avail this feature.
Started falling for Android Nougat, well you should be.
Introduced in the market on March 9th, Android 7.0 Nougat is only available on few Nexus devices. Manufacturers like Samsung, Motorola, LG, Sony and more will be giving this Android update over the course of time.
Also, the company will release regular MR aka "Maintenance Releases" of Android 7.0 throughout the year. So stay tuned, download the latest version and test it before anyone else.
Google Pixel is having Android 7.1 Nougat as a developer preview and will officially release in December.