Data recovery software enables the recovery of corrupted or deleted data. Recover the remaining information stored in a safe location using data recovery software. You may lose data due to various reasons like accidental deletion of file, logical damage of file system, or even storage failure. Perform operations like the review, copy, scan, identify, or extract data from deleted sectors in the storage device. Recover data virtually stored in any device like external storage cards, flash drives, hard disks, and many more. This software will be of great use for IT support staff and service providers.
1. DISK DRILL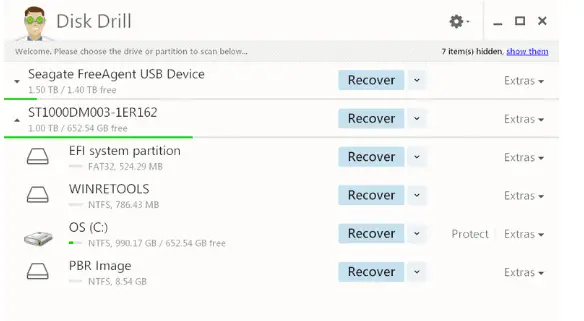 Recover documents, photos, video, music, or any type of file using Disk Drill software. You can recover data from the recycle bin, formatted disk, lost partition, and data attacked by the virus. You can recover data in digital cameras and phones too. Retrieve read-only data, which makes the damage of data to be impossible. Preview your files before you recover them. Save your scanning result and resume your process whenever you want. Filter your file search using this software. Get free data recoveries up to 500mb using this software. The data protection feature is available with a Recovery Vault. You can make byte-level backups from your storage media for free.
2. EASEUS DATA RECOVERY WIZARD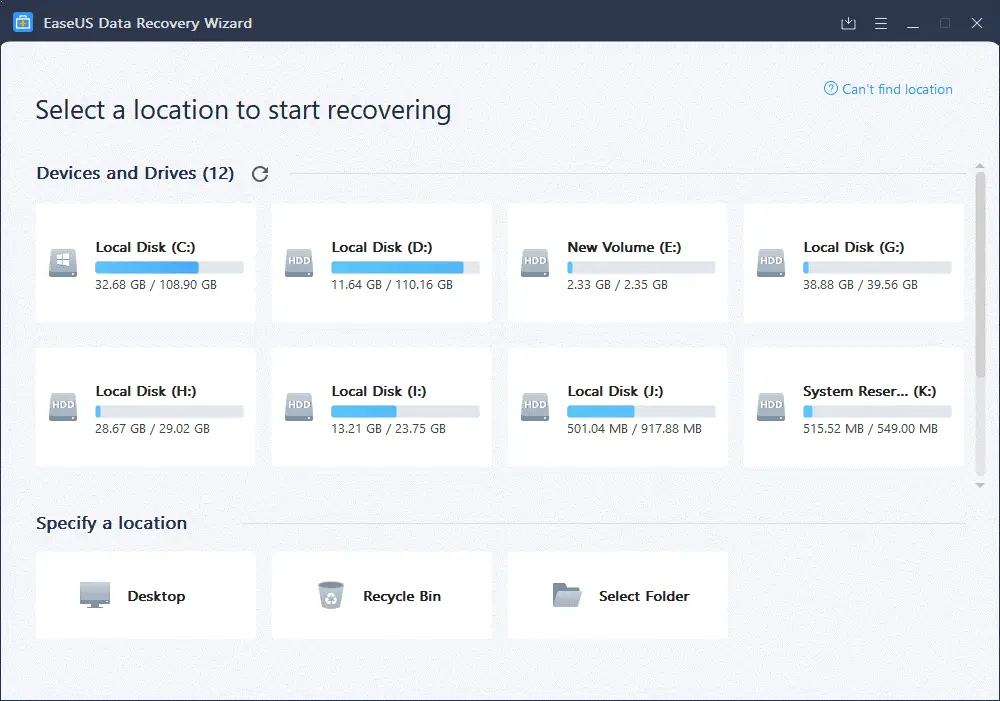 EaseUs helps to recover lost, deleted, or corrupted data. You can download the free version of this software or buy its premium version for $55.96. Recover files of any type like documents, videos, images, emails, audio, or any other file type. Use this software to scan deeply into storage media devices to recover our data. This software is easy to use and is a secure data recovery software. If you accidentally format your data, use this software to recover it. Recover data from a system crash or corrupted SD card too. You can even pause and restart your scanning process. Check your file details and recoverability using the preview option in this software.
3. STELLAR DATA RECOVERY
Use Stellar Data Recovery software as a photo recovery and video repair software. Recover your lost photos, videos, and audio files that you shoot with DSLRs. Repair corrupt videos of all formats using this software. Retrieve data from complex scenarios like crashed hard drive or firmware corruption. You can recover lost windows partitions too. You can download this software quickly and install it fast. Scan the data easily to recover selected data. Choose between "quick" and "deep" scan options to recover your data. A deep scan is preferred as it ensures that you can recover data completely. Save your recovered files to the desired location.
4. ADVANCED DISK RECOVERY
Recover your storage media quickly using Advanced Disk Recovery. This software is safe to use and hassle-free. It supports external devices and restores an unlimited amount of data efficiently. It supports multiple formats of data and rescues data loss in any situation. Use filters to restore files based on their size and time. Save time and effort as this software uses advanced algorithms to complete scanning in a few seconds. Use this software in Windows 10. Use this highly rated disk recovery software that recovers data without overwriting original data. You can even recover photos from memory card of cameras.
5. RECUVA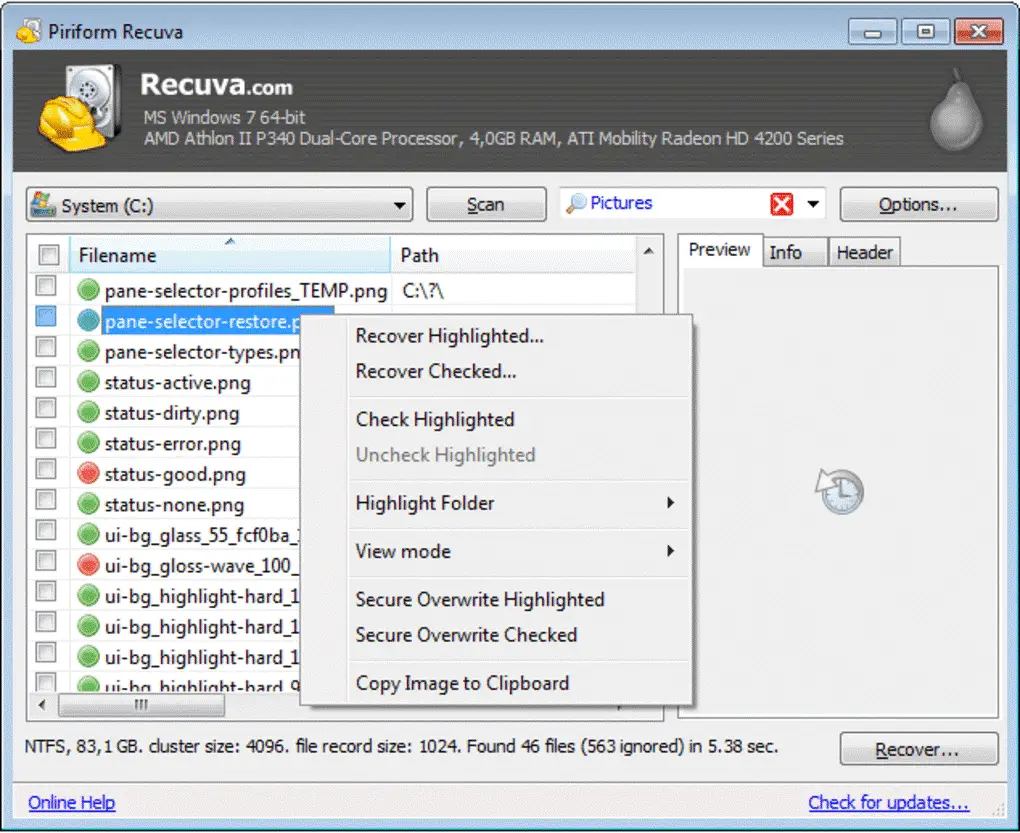 Download this free software called Recuva to recover your data. It is free of virus and helps to recover all your deleted files. Recuva retrieve files from a computer hard drive, USB stick, and digital camera memory. Recover audio files from MP3 players and iPods. You can even retrieve unsaved word documents if you begin the process immediately. The latest version of this software allows you to search for a specific text string in the deleted document. Recover data from recently reformatted drives as Recuva will list out the files that you can recover.
6. ANYRECOVERSOFTWARE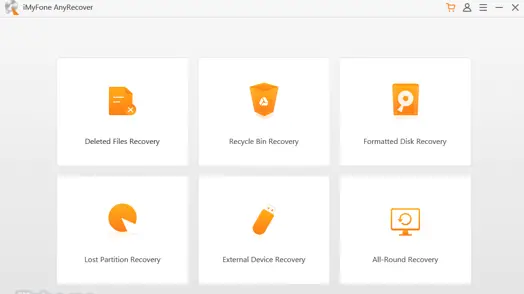 AnyRecover helps to recover your lost data and deleted files. This software uses a unique data recovery algorithm to recover unlimited data. Recovery support is available for 1000 different formats of files like emails, audio files, videos, and many more. Recover data that you changed or lost and maintain all your data. Preview items removed from Recycle Bin and recover the ones you need selectively. Retrieve lost partition data in local and external hard drives. If you installed a new Operating System or your system gets crashed, AnyRecover will help you get back all your data. This software is available in the MAC operating system too.
7. PHOTOREC
Recover your lost files like videos and documents from hard disks or CD-ROMs using PhotoRec. This software will work even if your media file system is severely damaged or reformatted. This free, open-source application uses read-only access to handle your data. It makes sure that data is handled safely and that no data is lost due to overwriting. Do not save more photos or files to the device where you lost data. It may overwrite your lost data. Use this application to recover the files to another location on your desktop and keep them safe.
8. TESTDISK
TestDisk helps you to recover lost partitions. This application is different from other applications, as it has no graphical interface. Make non-booting disks bootable using this software. Manage the functions of this program in a DOS window using command-line controls. Fix partition tables and recover deleted partitions using this software. Rebuild the boot sector and perform other disk-related recovery tasks. This powerful tool requires some computer expertise to use it. You can identify the type of data in a file, and this software reports the extension of the file as seen by PhotoRec. It is similar to the Unix file command.
9. WISE DATA RECOVERY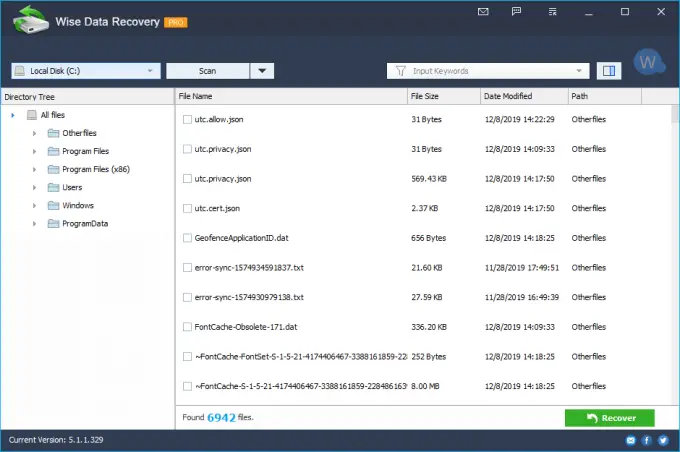 Wise Data Recovery has a free and paid version. The free version contains quick scan options with the restoration of recently deleted files. Use this software unlimited times and on many computers. The premium version costs $44.96 for one month, and it has benefits like deep scanning options and can restore RAW files. Automatic updates are available. Use technical support to get help in using this software. The paid version is available for one PC. Get your money back within a week if you face problems in the paid version. Online payment to get this software is secured.
10. MINITOOL POWER DATA RECOVERY
MiniTool Power Data Recovery software is a free data recovery tool for Windows. It is not guaranteed that you can use recovered data, but you can recover data from any disk or directory. The simple interface of this software allows beginners to use it easily. Follow the given steps to perform your operations. The free edition of this software is limited to recovery of 1GB of data. Get a paid upgrade to use more features that are available. Perform data recovery operations from a healthy disk to perform better recovery of data. Folder scan features are available too.