We human, have always been trying to make our life easier. Technology is making it possible. Now we can do most of the work from home. From shopping to paying bills, we can make these things happen via our smartphones. We are going to tell you about 10 best NEFT (National Electronic Fund Transfer) apps and features, provided by them.
1. Paytm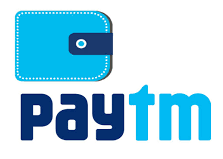 Paytm is the top-ranked and most used app for money transfer and payment. Their tagline "Paytm Karo" can be heard every now and then. It has 16M+ users and it is accepted over 15 lacks places. Even small shop and roadside vendors accept it for payment.
Security Feature – Paytm ID and password are provided to access the money of your bank account, but if anybody gets to know your ID and password, you need not worry, because your account can not be accessed without the OTP, they send you on the registered mobile number. Also, you can use your phone's screen lock/pin/password/pattern to access your account.
You can make payment through Paytm:
To paytm wallet to paytm wallet.
From paytm wallet to bank account.
From bank account to bank account.
2. Tez App
Google Pay India or Tez app was launched by Google in order to help India being cashless. Tez is used by 50+ Indian banks. It makes payment from one bank account to another. It supports Hindi, English and some of the regional languages of India.
Security features – you can use your PIN or google pin, the fingerprint for security. Also, google provide TezShield to protect your account from being hacked and for making transaction secure, they have UPI PIN. Their customer care service is always available to help their users.
For making payment Tez requires QR code, phone number and bank account details (i.e. account number and IFSC code).
3. PhonePe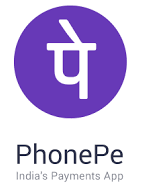 PhonePe is one of UPI based NEFT apps, for Indian users. It links your bank account and debit/credit card to make any kind of payment. You can add and manage one or more account on PhonePe.
It also supports some of the regional languages of India along with the English and Hindi. It requires a security PIN authorization from the user to make payment. It also provides offers on some bill payment (like a ticket, groceries shopping, food, movies etc.). You can pay bills of your DTH connection, electricity, credit card, landline, broadband, gas, water etc.
There are some online and offline merchants (KFC, Mc Donald's, Apollo, Mother Dairy, MedPlus, IRCTC, Swiggy, Food Panda, PVR etc.), connected to them, who offers you discounts and cashback on some special payments.
4. Mobikwik 
Mobikwik is another app for making online payment and recharge. You can send money to user's Mobikwik wallet or directly to their bank account via Mobikwik. The main purpose of this app to provide their services ASAP. You can pay your DTH bills, electricity bills, broadband, cable connection, and landline bills etc. using Mobikwik. You can also book A ticket and hotels. They also provide offers and deals for some transactions. It has the most exciting offers, you must see.
5. SBI Buddy

SBI launched their mobile wallet, called SBI Buddy. You can use it to send money, make payments, book hotels and flights, shopping, mobile recharges etc. It is a prepaid e-wallet, which requires PIN to login and to make payments and also OTP service makes it more secure.
6. Axis Mobile

Axis Mobile is the NEFT app launched by Axis Bank to make banking and payments easier by its feature. The features of Axis Mobile can be divided into 2 parts pre-login and post-login features.
For pre-logged in Axis Mobile users, they provide features like mobile recharge, near me, property search, offers, bill payment, send and pay money.
Some of the post log in features are related to your account, credit card, fund transfer, UPI, recharge, bill payments, FD/ RD, loans, natural funds, demat, Insta services, linking aadhar card, passport visa and much more.
7. Pockets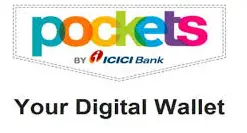 Pockets is an e-wallet (visa powered) launched by ICICI Bank for people to send money, mobile recharge, bill payment, shopping and much more. They also provide a shopping card to go cashless and make payment at any shopping app, retail stores and you can transfer money from Pockets' e-wallet to bank account, mobile numbers, email, WhatsApp contacts, google+, Facebook friends etc. They have great deals and offers on your favorite brands and many more features you can check out.
8. BHIM App


BHIM app or Bharat Interface for Money was developed by National Payments Corporation of India (NPCI) to make cashless payments. You can use BHIM app for making simple transaction and bill payment. You can transfer money from one bank to another by scanning QR codes or "pay by UPI". It is available in 13 languages including English, Hindi and some of the regional languages of India. They also provide USSD UPI service if you don't have a smartphone.
9. Airtel Money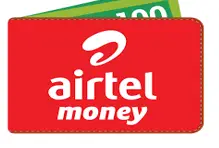 Airtel money, launched by most popular telecom company of India Airtel to transfer money, bill payment, recharge etc. It offers semi-closed wallet. The best thing about Airtel Money is, you need no bank account or debit/credit card or any online payment card. It is an e-wallet which can work without an internet connection as it provides USSD feature. It requires a mPIN to make any transaction confirm and you can make payment to any airtel money number of the shop, cafe', restaurant etc.
You can get many offers and deals while making payment through airtel money app. Many online e-commerce companies like Flipkart, Myntra, Amazon, and Snapdeal accepts payment via airtel money app. You can use an express account of airtel by signing up using your mobile number. For using power account with other updated features. You have to submit KYC documents .you can have more than two airtel account.
10. Jio-Money wallet
Jio-Money wallet was launched by Reliance Jio Infocomm Limited. All the features are like bill payment, money transfer, recharges are same as any other NEFT app. It is semi-closed prepaid e-wallet. Where you can store money and use it for making payments.
You can make payments at every retail store, online shopping and reliance outlets. You can make payment by scanning the barcode. It offers great deals and discounts, coupons and cashback offers. All you have to do is add money in your wallet from your account/debit/credit card and then you can use it anywhere you want to make payments.